About FiftiesWeb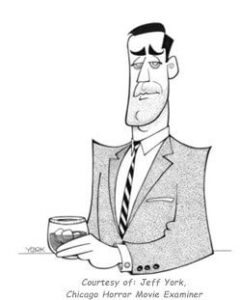 This site has been lovingly created over many years to enlighten, entertain, educate and dazzle anyone who thinks that nothing important or cool ever happened during these decades. Try the first man on the moon, awesome enough? How about the computer? Video games? Star Trek? Elvis? The Beatles? This list is only the beginning of your journey through the 1950s, 60s and 70s. So buckle your seat belt, no texting allowed and drive on in.
They say I need to add personal kudos to this, well instead of listening to me bragging, how about listening to a few others who think enough of FiftiesWeb, to link to, or reuse our content:
Wikipedia.org

word press blogs

tumblr.com

ehow.com

4teachers.org

ancestry.com

Washington Post

N.Y. Times

BBC.com

ABC.net

Examiner.com

teacherweb.com


218 links

2636 blog posts

528 blog posts

484 articles

222 pages

94 links

30 articles

12 articles

28 links

10 links

27 articles


44 links to articles
There are many many more, just ask me and I'll send you the list. I have my email on every page and guess what, I answer your emails!

One last quick fact: This site has been online since 1996!
---
A Sad Note To The Visitors And Friends Of FiftiesWebThe creator, author, researcher and webmaster of this web site, Candace, has sadly passed away. She has moved on to new challenges and opportunities, a place which no doubt has both a soda fountain and a juke box.
She was and is an inspiration to everyone she ever met, always lending a helping hand and a kind word. No one will miss her more than me, her brother.
This web site is a tribute to her love of the fifties, her knowledge and mostly her passion for both learning and teaching. I will endeavor to keep it fresh and true to her vision of the decade for in it's pages I hear my sister's voice everyday.Thank you for visiting FiftiesWeb

Michael Rich