Buy on DVD
Episodes 1 – 31
Peyton Place: Part One
Episodes 32 – 62
Peyton Place: Part Two
Peyton Place
9/16/1964 – 6/2/1969 ABC 30 minutes
Black and White and Color – 524 episodes
From the Grace Metalious book
Created by Paul Monash
Cast
Dorothy Malone as Constance MacKenzie Carson (1964-1968)
Tim O'Connor as Elliot Carson (1965-1968)
Mia Farrow as Allison Mackenzie (1964-1966)
Ryan O'Neal as Rodney Harrington
Christopher Connelly as Norman Harrington
Paul Langton as. Leslie Harrington (1964-1968)
Barbara Parkins as Betty Anderson Harrington Cord Harrington
Patricia Morrow as Rita Jacks Harrington (1965-1969)
Evelyn Scott as Ada Jacks (1965-1969)
Ed Nelson as Dr. Michael Rossi
George Macready as Martin Peyton (1965-1968)
James Douglas as Steven Cord
Ruth Warrick as Hannah Cord (1965-1967)
Peyton Place Theme Song
"Wonderful Season of Love" music by Franz Waxman and lyrics by Paul Francis Webster
Tidbits
Before Dallas, Dynasty or Falcon Crest, there was Peyton Place, the first prime time soap opera. Taken from the popular novel by Grace Metalious, Peyton Place had already been made into a major motion picture.
Originally it aired two times a week, then went to three and back again to twice. Eat your heart out J.R. Ewing. We were mad for more of the secrets of this small New England town with the lovely gazebo and smoldering passions.
For its time, both the novel and the TV series were seen as highly risque. Sexy stuff for the Fifties and Sixties.
Among the other people who came and went were: Lee Grant, Gena Rowlands, Leslie Nielsen, Wilfred Hyde-White, Leigh Taylor-Young, Ruby Dee and Lola Albright. A cast of thousands.
Peyton Place made stars of Mia Farrow and Ryan O'Neal.
Passings
George MacReady died in 1973 of emphysema and Chris Connelly in 1988 of cancer.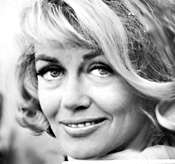 Dorothy Malone
As bookstore owner Constance MacKenzie Carson. There was a secret surrounding daughter Alison's birth. But she finally got to marry Allison's real father, Eliott Carson after he finished his 18 year jail term.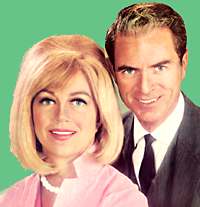 Dorothy Malone and Tim O'Connor
---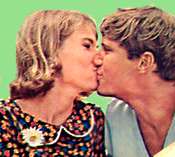 Patricia Morrow and Chris Connelly
As Rita Jacks and Norman Harrington. Rita was a tavernkeeper's daughter who married the younger and more sedate of the Harrington brothers, Norman.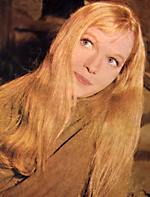 Mia Farrow
As Allison Mackenzie, the delicate one who vanished because she was off doing it "his way" with Sinatra.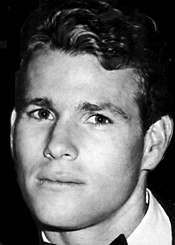 Ryan O'Neal
Ryan O'Neal Movies
As Rodney Harrington, town stud. Grandson of founding father, Martin Peyton, he squeezed in a murder trial between romances. Married Allison MacKenzie and she disappeared; then Betty Anderson.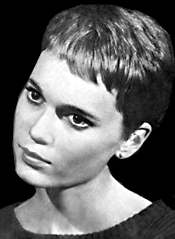 Mia Farrow
Mia Farrow Movies
Did I mention Allison's coma and amnesia and her problems coping with the fact that her real father did time for killing the woman he was married to when Allison was conceived?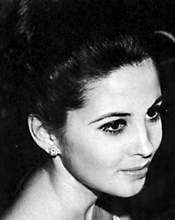 Barbara Parkins
Barbara Parkins Movies
As Betty Anderson, town naughty girl and serial wife. First Rodney, then Rodney's lawyer Steven Cord, then Rodney again.