Kennedy Assassination
Lee Harvey Oswald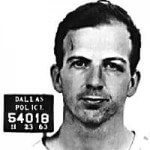 On November 22, 1963 President John F. Kennedy was shot and killed in Dallas, Texas and Lee Harvey Oswald was arrested for the crime. Other details about the assassin are subject to debate.
In the limited space here, one must defer to the prevailing opinion which is that Lee Harvey Oswald was a principal player in the Kennedy assassination, most probably he was at least one of the shooters. He may have been the only shooter but that determination may never be conclusively made.
In the limited space here, one must defer to the prevailing opinion which is that Lee Harvey Oswald was a principal player in the Kennedy assassination, most probably he was at least one of the shooters. He may have been the only shooter but that determination may never be conclusively made.
The Warren Commission said that Oswald acted alone. Verily I say unto X-Files fans, he was the original Lone Gunman. Yet any student of Court TV can tell you that the investigation was sloppy, the crime scene "contaminated" and the investigators lacked credentials.
Even had Oswald lived, could he have been successfully prosecuted? Honchos at the Justice Department worried about this very issue even while he was in custody, fearing that the way the prisoner was being handled and his lack of an attorney would never survive appeal.
What is certain is that the name Lee Harvey Oswald will always be infamous. Further, he has the dubious honor of being the first person ever shot and killed on live TV.
About the Law
In 1963 it was not a federal law to kill a U.S. president. Thus jurisdiction rested with local and State authorities.
The horror story of Dallas convinced Congress that a remedy was required.
Public Law 89-141, signed on August 28, 1965, enacted 18 U.S.C. 1751, prohibiting the killing, kidnapping, conspiracy, assault or attempt to kill or kidnap the President or Vice President. Jurisdiction was now federal.
Similarly, when Senator Robert F. Kennedy was killed in June 1968, there was no general Federal statute that prohibited the assassination of Members of Congress. Public Law 91-644, signed on January 2, 1971, enacted 18 U.S.C. 351, which extended the protection of the Federal criminal law to Members of Congress, paralleling that extended to the President and the Vice President.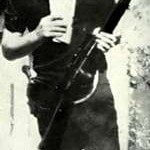 Let's stick with some generally accepted facts.
Oswald, born October 18, 1939, in New Orleans, Louisiana, served in the Marine Corps from 1956 until 1960.
According to the Warren Report, "Oswald was trained in the use of the M-1 rifle. His practice scores were not very good, but when his company fired for record on December 21, he scored 212, 2 points above the score necessary to qualify as a "sharpshooter" on a marksman/sharpshooter/expert scale."
During his time in the Marines, he became enamored of the Soviet Union and communist ideology. Because of his stated intention to renounce his U.S citizenship, Oswald received an "undesirable discharge" from the Marine Corps Reserve.
Oswald went to Russia with the original intention of defecting, found the living wasn't too easy and came home in 1962. He brought with him a wife, Marina (Nikolayevna Prusakova) Oswald and they would have two children: June Lee Oswald (born Feb. 15, 1961), Audrey Marina Rachel Oswald (born Oct. 20, 1963).
The couple moved to Texas. While living in there his wife Marina says that he told her he had shot at former Marine General Edwin Walker. Indeed, a shot was fired into the ultraconservative Walker's home, narrowly missing him. Oswald told his wife he did it because Walker was an extremist who deserved to die.
Next Oswald migrates alone to New Orleans and begins contacting the "Fair Play for Cuba" group in New York. He hands out pamphlets promoting them, claiming he is a member, which they will later deny.
Both in Texas and Louisiana, he gets fired from jobs for incompetence. He receives unemployment compensation.
Oswald travels to Mexico City in late September of 1963. There he contacts the Cuban consulate wanting one visa to go to Russia with a stopover in Cuba. It was refused. Then he tries the Soviets for the same routing. They say it could take 3 months for an answer.
Lee Harvey Oswald returned to Dallas and on Oct. 15, 1963 was hired by Roy Truly at Texas School Book Depository.
November 22, 1963
Oswald was at work at the Texas School Book Depository and was seen with a package which contained, he says, "curtain rods." At lunch time most of the employees rushed outside to catch a glimpse of President Kennedy's motorcade. But not Lee Harvey Oswald.
At the time the President passed by, no employee other than Oswald was on the sixth floor.
William L. Brennan one hundred and seven feet from the Depository saw a three black employees on the fifth floor and a youngish man on the sixth floor with a rifle. He saw the rifle retreat from view after the shots were fired. Brennan later gave a description to police – a white male, around thirty, slender build, height five feet ten inches, weight about 165 pounds. This is what went out over police radios.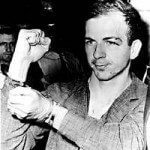 After the shots were fired, Roy Truly accompanied Police Officer T.L. Baker into the building. There they came upon Oswald, empty handed near a soft drink machine. Truly vouched for Oswald as an employee. Oswald bought a soda.
Around 12:40 p.m. CST Oswald boards a bus but then gets off; next he hails William Whatley's taxicab.
Back at the Texas School Book Depository police and Truly were doing a head count of employees. Oswald was missing.
Oswald makes a brief appearance at his rooming house at 1026 North Beckley in the Oak Cliff section of Dallas. (His wife Marina lived elsewhere.) He was known there as O. H. Lee and was seen by the housekeeper, Earlene Roberts.
On the sixth floor of the Texas School Book Depository, Deputy Sheriff Luke Mooney finds a snipers nest. He sees 3 spent shells and a diagonal crease across one box which could be a rifle resting place. The Crime Lab was summoned.
The employees on the fifth floor confirmed that they had heard shots and even the shell casings drop above them.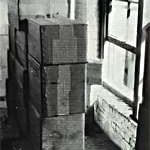 Deputy Eugene Boone found the gun a short distance away, standing upright between two stacks of cartons. It was a World War II vintage, Italian military carbine called a Mannlicher-Carcano. The rifle had a four power scope bolted to it. There was one shell left in the chamber.
Lee Harvey Oswald was wandering around the streets with no discernable plan in mind.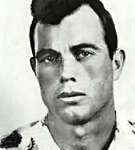 Officer John D. Tippit was slowly patrolling the curbs in the area. Oswald loosely fit the assassin's description and so Tippit rolled down his window. A conversation ensued. Whatever was said, it didn't satisfy, so Tippit got out of his patrol car. Watching him from across the hood, Oswald allowed the officer to take two steps, then pulled the snub-nosed revolver from his pants and fired five times rapidly. The aim was deadly. Only one shot missed. The cop was hit in the middle of the forehead, the temple, and twice in the chest. Officer J.D. Tippit was dead within seconds at approximately 1:15 p.m. As Oswald begins running, he is dropping empty shells and reloading new ones.
When he decides to sneak into the Texas Theatre, about 8 blocks from where Officer Tippit was shot, he is seen by Johnny Calvin Brewer who works at Hardy's Shoe Store across the street. Brewer has noticed Oswald acting suspiciously, especially as patrol cars pass looking for their man. Brewer gets theatre employees to contact the authorities.
Police quickly converge on the Texas Theatre. Oswald punches Officer Nick McDonald while grabbing the Smith and Wesson. Officers descent upon him, frantically trying to get the gun away from a cop killer.
Oswald was punched, possibly after he was handcuffed. He screams "police brutality." Later he tells police officials that he may have had it coming since he punched McDonald.
Eyewitnesses on the street claim Oswald was shouting that he wanted a lawyer and that he knew his rights. This would have been an element had a prosecution been necessary. He would repeat this again and again, but no attorney was ever summoned. While the Miranda ruling (Miranda v. Arizona, 1966) is still in the future, even in 1963 you had a right to counsel.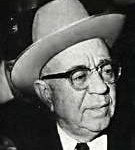 Among other things found in Oswald's pockets was a Selective Service card (draft card) in the name of Alex James Hidell.
Once back at police headquarters, Oswald is questioned by Captain Will Fritz of Robbery and Homicide.
As with all of Oswald's interrogations, no tape recorder was used, no stenographer was present. This is a loss to history. In 1997, Frtiz's handwritten notes were discovered among some of his things and donated to the JFK Assassination Records Review Board . (Fritz died in 1984.) Earlier in 1997, the Board received the notes of FBI Agent James Hosty Jr. Together, they are the only written record of what transpired.
In all conversations with police, Secret Service and FBI, Oswald denied that he shot President Kennedy or owned a rifle. He said nothing derogatory about the President and claimed that a photo of him holding a rifle was a forgery, with his head was superimposed on someone else's body.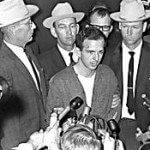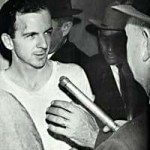 Several times over the next days, Oswald is available to the press. He always asserts his innocence, including uttering the now famous line, "I'm just a patsy."
For reasons that are unclear, the Dallas Police Department never succeeds in managing the press. They are everywhere, spilling into hallways and crowding the officers.
Obviously the Dallas PD had an interest in demonstrating how quickly they could resolve a crime which had now severly embarrassed their community. Yet the practice of displaying the rifle, the suspect and other elements are at best, questionable.
Captain Fritz will say the case is "cinched," District Attorney Henry Wade boasted that he had "sent men to the electric chair with less evidence," and after Oswald's death, Police Chief Jesse Curry will say the case is "closed."
History has rendered these proclamations optimistic to the point of absurdity. Yet it must be remembered the incredible pressure they were under with a world watching their actions. One might suppose that this scrutiny would make them meticulous in everything they did, but perhaps they were just overwhelmed by events.
At 7:10 p.m. Oswald was arraigned before Judge David Johnston for the murder of J.D. Tippit and later at 1:35 a.m. early on the 23rd, for the murder of John F. Kennedy.
More evidence would emerge on Saturday. It would be established he mail ordered a Mannlicher-Carcano rifle under the Hidell name.The cost $12.78. He wrote a letter to Governor Connally in 1962 asking that his undesirable discharge from the Marines be reconsidered. His print was on the rifle.
Sunday, November 24, 1963
As a nation remained stunned by the assassination of President Kennedy, riveted to their TVs on the day the slain Kennedy's body would be moved to the Capitol rotunda, it was unthinkable that another horror remained.
On Sunday Lee Harvey Oswald was to be transferred to custody of the sheriff at the county jail.
Putting things in some context, the press was desperate for news, particularly visuals. TV was nonstop assassination coverage but there was little to report and less to look at. Glimpses of the accused assassin were at a premium. So it was decided to accommodate them.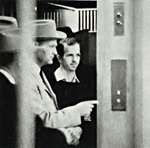 Dallas police were aware that Oswald was widely hated. They knew he was a target. All of which makes what happened impossible to understand. There is no kindness which may be shown them. Their plans and preparations were beyond inadequate, they were just plain stupid.
(Hear it as we did in 1963 Oswald shot NBC TV    Oswald shot CBS TV)
Oswald is being transferred to the County Jail and will pick up the ride in the garage. While we watched the coverage live on TV, Lee Harvey Oswald was shot. Ameria was astonished. Oswald was handcuffed to policeman James Leavelle and never had a chance. In the three pictures below you can see the dark figure of Jack Ruby approach from the right and shoot him at point blank range.
"You killed the President, you rat," Ruby exclaimed as pandemonium broke out in the garage.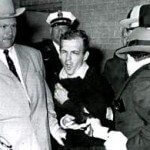 The whole weekend had been surreal. John F. Kennedy gunned down in Dallas. We thought the worst was over, that the shocking moments were behind. Yet, now a nation watched while the alleged assassin was also gunned down. In Dallas. Only this murder we didn't have to imagine, we watched.
TV was a fairly new thing in 1963 and many people hadn't owned a set for more than a few years. Live coverage of events was a novelty. Soon enough we would see body bags in Viet Nam, but this was 1963. We were already numb from Kennedy's killing and this violence in our homes was unprecedented.
Lee Harvey Oswald was taken to Parkland Hospital where he died at 1:07 p.m. CST. He died 48 hours and 7 minutes after John F. Kennedy in exactly the same hospital.
Oswald was buried at Rose Hill cemetery in Fort Worth. He was exhumed in 1981 to verify that the body was really Oswalds. Naturally, there is controversy about this, but apparently, it was him.
About Jack Ruby
Jack Ruby shouldn't have been there. Yet he had also been in the building Firday night when Oswald gave his impromtu press conference.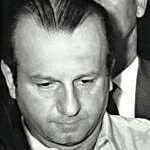 Politely said, he was a nightclub owner. Back in the day, it would have been called a strip joint, and a seedy one at that. Ruby was always cultivating cops, encouraging friendship.
Jack Ruby, 52 years old, claimed he killed Oswald to spare Jackie Kennedy having to come to Dallas to testify. Called Oswald a "creep."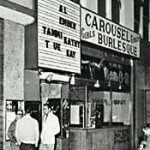 Although he had showboat attorney Melvin Belli, Jack Ruby was found guilty of murder on March 14, 1964, and sentenced to death. He appealed and won a retrial on the basis that procedural errors had occurred during the trial.
Jack Ruby never got his retrial as he died in 1967 of cancer. Where did he die? Parkland Hospital.
Links to Read More