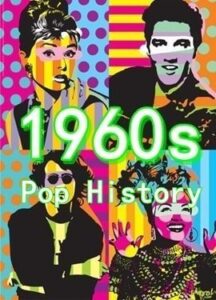 Welcome to 1960s Pop History
1960s Pop History.  The Sixties story presented in a fun and slightly irreverent way!
Here's where you'll find the important events, inventions, and technology that shaped the decade or at least made it memorable.
As TV and Music are covered extensively elsewhere on The Fifties Web they are not included in Pop History.
Just click on the links below for each year to POP UP more info! …and Enjoy!!
Ever Wonder What Stars Are Your Age?
Click for a list of Celebrity Birthdays
Want to know how we talked in the Sixties

1960s Slang