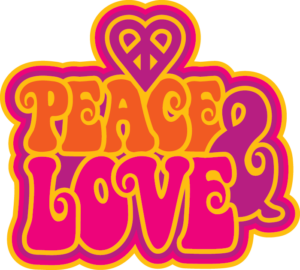 The Sixties like any other decade had its own unique problems, concerns and good times. And like any other decade it had its own lingo and cultural slang.
Social unrest, an unpopular war, civil rights abuses, growing drug usage and a general distrust of Government provided plenty to draw from for 1960s slang lingo.
Most of what you'll read here is unique to the sixties, some however are words or phrases that were popular in the past but took on new meanings in this decade.
Please take your time and meander through these lists letting your memory try to picture where you where or how you might have used some of these 1960s slang words …
If you don't find the word you're looking for, you might also want to check out the 50s slang page.
Want to know how we talked in the Sixties, Read On ……
A
A-go-go – added to anything to denote an event or place being hip or happening (courtesy of Mitch Ripley)
Acid – the drug LSD (courtesy of Cheri Jones)
Afro – a natural hairstyle for African Americans
All Show and No Go – someone or something that's pretty but has no substance
Alright – an enthusiastic yes or agreement with something
Amped or Amped up – maximum of something, also refers to state of mind
Ape or Ape-shxx – crazy or out of control
Are we having fun yet? – taken literally (comes from a 60's cartoon character, Zippy the Pinhead)
Around the Bend – to be crazy or strange
Ate it – to be damaged or wounded
B
Babe – cute girl or any girl
Back off – an order given to stop a confrontation or undesired action
Bad – good or very good, great
Badass – someone who is tough, to be feared
Bad scene – unpleasant place or event
Bad Trip – unpleasant experience (not necessarily drugs)
Bag (verb) – to steal or get when it doesn't belong to you
Bag (noun) – someone's deal, could be their hobby or job
Bag it – to stop or leave it alone (Thanks to Jim Hales)
Baggies – loose oversized shorts or swim trunks (worn by surfers)
Bail – to leave a place
Ball – to have coitus (intercourse)
Bang – (same as above)
Barking spider – when someone passes gas and it's smelled by others (courtesy of Ron Greene)
Beam me up, Scotty – When a situation has become way too weird (courtesy of Kerrimoon)
Beats Me – I don't know, not knowing something
Beef – a fight, complaint or grudge
Bell Bottoms – copying a navel pant, popular style of 60's pant (courtesy of Cheri Jones)
Bent – crazy or out of it
Berries – the best, terrific or oppositely to tease, be mean (thanks to Ken Johnson)
Best thing since sliced bread – a great new idea or thing (thanks to Mary Russ)
Big Brother – symbolized anyone in authority specially government
Bitchin – really good or fun (courtesy of Ron Sieber and Pete McCarry)
Black – a term for African Americans which replaced the word Negro
Blacklight – a light that accentuated psychedelic posters (courtesy of Cheri Jones)
Blast – good or great (same as bitchin but more family friendly)
Blitzed – drunk, high or generally out of it
Blow Your Mind – to be amazed by something
Blowing chunks – throwing up, vomiting (courtesy of Ron Greene)
Bogart – to hog something, to not pass something along or to bully someone (courtesy of Caitlyn P)
Bomb – something that looks ugly and/or runs poorly (courtesy of Ron Greene)
Bone yard – a place to put junk or wrecked cars (thanks again Caitlyn P)
Book – to leave a place
Boss – best of, groovy (courtesy of: Frances England)
Bought It – to die, or be killed (courtesy of Steven Allen)
Brain Bucket – drag racing term for a helmet(courtesy of Brad Leisure)
Brain derby – heavy thinking ie: an exam or school test(courtesy of Carole Kappeler-Weigel)
Bread – money
Brew – beer only (not hard liquor)
Brody – skid half a circle in a car with the brakes locked (courtesy of Caitlyn P)
Bubble gum machine – flashing light on top of a police car (courtesy of Ron Greene)
Bug (verb) – to bother or annoy
Broad – an un-polite term for a woman (courtesy of Ethan Stopczynski)
Bug (noun) – a Volkswagen Beetle
Bug Out – to leave, quickly (courtesy of Frances England)
Bummer – a downer or bad time, depressing, anything that is bad, a person, place or thing
Burn rubber – to accelerate hard and fast and leave tire tracks
Busted – arrested or caught also broke, no money
Busting balls – teasing or ribbing a friend (courtesy of Brian Flynn)
C
Cancer Sticks – cigarettes (courtesy of Paige Fruit)
Candyass – someone who is a wimp or afraid to do something
Cannabis – the plant that marijuana is from
(a)Catch – a person or thing worth getting (thanks to Faith Stevens)
Catch 22 – from a book title of same name, meant circular logic (thank you Cheri Jones)
Cat – a cool or hip person(courtesy of Aren Raven)
Catch some rays – to get some sun(courtesy of Caitlyn P)
Cats – refers to people (courtesy of Mackenzie)
Cherry – something that is near perfect or in great condition also a virgin
Chick – the most common word for a female, usually a young female
Chicken (noun) – someone who's afraid
Chicken (verb) – a game of bluff, sometimes played with cars
Chill or Chill Out – calm down, relax, stop what you're doing
Chinese Fire Drill – fun at a stoplight, everybody gets out of the car and switches sides
Color me gone – I'm leaving; I'm getting out of here (courtesy of Ron Greene)
Cool – good, absolutely anything good (the most used word in the 60's language, every sentence would have several "cool's" and yes it was originally a 50s thing)
Cooties – an imaginary germ that uncool people can have (courtesy of Lucien Laventure)
Cop a Feel – to get to 2nd base or higher with a girl, sometimes inappropriately
Cop a Squat – to sit down (thank you Kerrimoon)
Copasetic – no problem or you didn't get caught
Crash – go to sleep or pass out
Crash Pad – a place to sleep and feel safe
Creep agers – referring to teenagers (thank you Jack Perry for this)
Crib – the place where you live, home (thanks again Ron Greene)
Crock – a lie or a load of lies
Cruising – driving by a place numerous times looking for fun, "cruising the strip"
Cruisin' for a brusin' – Looking for trouble
Crumb grabbers (snatchers) – small children (thanks Kerrimoon & Jack Perry))
Cut low (as in that cut low) – putting a person down (thanks Louise Krusi)
Cut me some slack! – Lay off me for awhile or "cool it" (thank you Ellen Robertson)
D
Day-glo – a florescent paint used to give a psychedelic effect
Dead Head – a fan of the Grateful Dead
Defoliant – not new to the 60's but widely discussed because of Vietnam and Agent Orange
Deuce – 1932 Ford "deuce" coupe or to go number 2 in the bathroom or to hold up 2 fingers, peace sign (thanks to Ellie K. & Caitlyn P)
Dick – replaced "jerk" as meaning bad or stupid (Richard – dick – Nixon)
Dig – to understand or agree ie: "can you dig it?" (thanks to Leslie Williams for this one)
Do Your Own Thing – just what it says, usually had a social implication
Dove – anti war, a pacifist
Drag – depressing or tiresome (thanks to Jim Yurkovich)
Drop Acid – to do drugs specifically LSD (thanks to Cheri Jones & Flora Piterak)
Dude – each generation defined it a little different, in the 60's it was a guy friend
Duh! – a sarcastic exclamation in response to an obvious statement
E
Easy Rider – a film about the 1960s counter culture (thanks to Cheri Jones)
Egg Head – a very intelligent or studious person, sometimes used sarcastically (thanks to Giorgos Kakoutis)
Electric – used as an adjective to describe something that was psychedelic
Establishment – parents and anyone who was part of the status quo (thanks to Cheri Jones)
Exactamundo – exactly with a Latin ending for emphasis
Experience – Jimi Hendrix took this word to a whole new level in 1967
F
Fab – something that's good or great (thanks to Peter Proscia for this)
Fab Four – a term for "The Beatles" (thanks to Caitlyn P for this)
Fag – a British term for a cigarette (thanks to Louise Krusi for this)
Far Out – very popular phrase meaning wonderful, amazing or just simple approval (used much more frequently than in the 50s)
Fat – signifies something good or best
Fat City – flush, plenty of money (courtesy of John Lynch)
Fickle Finger of Fate – from Rowan and Martin 's Laugh-in
Finger (verb) – to betray or turn someone in to the authorities
Five O – means police or law enforcement (from the 1968 TV show Hawaii Five-O)
Five finger discount – to shoplift (thanks to Guy Haines for this)
Flake – Someone who's quirky, phony, or weird (thank you Ron Greene)
Flat Top (Flat top with fenders) – a guys hair style(thank you Jack Perry)
Flip Flops – thongs or zories (thank you Caitlyn P)
Flippin – something that is fun or cool (thanks to Sophia Shupe for this one)
Flip Out – to loose your cool, getting over emotional
Flippin – something that is fun or cool (thanks to Sophia Shupe for this one)
Float Like a Butterfly, Sting Like a Bee – a phrase by Muhammad Ali to intimidate his boxing opponents
Flower Child – a hippie
Flower Power – the power of peaceful, natural and free lifestyle
Fragging – a Vietnam War term involving a fragmentation hand grenade
Freak – hippie, stoner, social anarchist (not derogatory)(thanks to Jane Hollestelle for this)
Freaked Out – scared or crazy
Fred's Out – phew, someone farted (thanks again to Jo Diamond for this)
Free Love – making love (sex) freely – whenever, wherever and with whom one wishes
Friggin – used as an adjective in front of almost everything in the sixties
Full of It – someone who is incorrect or outright lying
Fuzz – the police (thanks to Quinn Adams and Phil for this one)
G
Gassed – drunk, high or generally out of it
Gear – good or great (Beatles term) (courtesy of Peter Proscia)
Generation Gap – although not new it was much more acute during the 1960's
Get a Grip – to take control of your emotions
Get Real – get serious, don't fool yourself
Gimme me a break! – Lay off me for awhile or "cool it" (courtesy of Ellen Robertson)
Gnarly – difficult or big (courtesy of Caitlyn P)
Go Ape – to do something crazy or out of the ordinary
Go-Go – dancing, nightclubs and perceived decadence
Granny Glasses – round or octagonal either wire rimmed or rimless
Greaser – not as common as the 1950s but greased hair and a motorcycle (thanks to Arsitotle Hackbush)
Grok – to understand something intuitively<em.(thanks to Gordon Pritchard for this)
Groovy – good, pleasing, pleasant – something that is right
Grotty – gross, disgusting or tasteless (thanks to Kerrimoon for this one)
H
Hacker – exceptional computer programmer, the first hackers were good guys
Haight-Ashbury – an intersection in San Francisco associated with the hippie movement
Hair – the Musical – a Broadway play about the 1960's hippie culture
Hairy – difficult or out of control (courtesy Caitlyn P)
Hairy eyeball – A look you give by lowering your brow and squinting slightly when suspicious (courtesy Kerrimoon)
Hang Out – spending time with someone, or at a place (courtesy of Cheri Jones)
Hanoi Jane – name given to Jane Fonda after visiting N. Vietnam
Happy Trails – See you, or Have a good trip, from The Roy Rogers TV show (thank you Kerrimoon for this)
Hassle – to bother, disturb or persecute someone
Have a Nice Day – a satirical way to indicate mindless thoughts
Head – a person who does drugs
Head Rush – the first feelings of perceived pleasure after doing whatever drugs (Thanks to Leslie Williams for this one also)
Head Shop – store that sold drug paraphernalia and counter culture items
Heat – refers to the police or any law enforcement
Heavy – serious, profound or thought provoking
Heifer – an inappropriate name for a girl (thanks to Jack Perry)
Hell no, we won't go – the most used anti-war chant and slogan
Here come the Judge – comical line from TV show "Laugh In" (thanks to Jim Yurkovich)
Hemp – term for marijuana (thanks to Monique Brown for the clarification)
Hep – like hip, "I'm hep" (thanks to Jaime Gracia)
High – one could feel euphoria through experiencing life or by using drugs
Hip – to be in the know, to be cool, good, with it, happening
I'm Hip – I understand or agree with (courtesy of J Gross)
Hippie – members of the counter culture who were thrust into the spotlight primarily because of their anti-war activism
Hit – a drag off of a marijuana cigarette
Hit the Rack – go to bed (courtesy of Kerrimoon)
I
"If the van's rockin don't come knockin" – originally found on a bumper sticker for Volkswagen buses
I'm Hip – I understand, I agree
Instant Karma – being immediately rewarded or penalized for a good or bad deed
It's all in your mind – used to describe things that didn't seem real but probably were (courtesy of Bill Eberle)
"It's been real" – it has been nice, usually used sarcastically
J
Jack – a 60s twist on the word, it meant "nothing"
Jam – to leave a place, to go
Jammin(g) – an unstructured music event, or musicians playing off each others impromptu composing
Jesus Sandals – leather sandals worn by hippies (although flip flops were the norm) (courtesy of Cheri Jones)
Jet – to move quickly or to leave quickly
Joint – a marijuana cigarette
K
Keep the Faith – stay true to your beliefs, keep up the fight against the war and the establishment
Ken Doll – guys who cared too much about their looks and appearance
Killer – an adjective about something that's great
Kiss Off – telling someone to stop or to leave
Kiss Up – to flatter, flirt or always agree with
L
La La Land – either drunk, stoned or just naturally crazy
Laced Bong – a bong with marijuana, Cocaine and Hashish(thanks to Flora Piterak)
Laid Back – relaxed, easy going, not easily ruffled
Later – goodbye, short for see you ….
Lay a Trip – to mess with someone's head, to create confusion or conflict
Lay It On Me – let someone know something, to give someone something
Let It All Hang Out – to act without restraint, to let go of inhibitions
Libber – a female who supports the women's liberation, sometimes said derogatorily
Light Show – psychedelic lights at a rock concert
Lit – high, loaded or intoxicated (thanks to Donna Dingle)
Load – a heavy burden or A lie, or questionable story (thanks to Kerrimoon)
Loaded – high or drunk, out of it (thanks to Kerrimoon)
Longhairs – hippies, used by straight society as an insult
Looney Tunes – crazy or mentally disturbed (courtesy of Kerrimoon)
Loosey goosey – A car that handles poorly (thanks to Ron Greene for this)
Lost it – becoming hysterical,out of control (courtesy of Ron Greene)
Lousy (adjective) – lots of 'she was lousy with diamonds' (thanks to Karla Starkenberg for this)
Love beads – you had to wear them to be a cool hippie
Love In – a gathering of people to be close and spiritual (sexual or not)
"love it or leave it" – America, either accept what is going on or leave the Country
LSD – a hallucinogenic drug
Lucked Out – to get "lucky" with a girl (Courtesy of Debbe Bowser Smith)
Lump It – learn to live with it
M
Main Squeeze – boyfriend or girlfriend
Make a Move On – to flirt or seduce someone
Make It (Makin It) – to have sex
Man – most popular way to address either sex (thanks to Jim Yurkovich)
Marijuana – the leaf and flower of the cannabis plant, smoked to give a euphoric effect
MaryJane – another name for marijuana (thanks to Flora Piterak)
Mean Machine – a good looking, fast or otherwise cool car
Meshuga – Yiddish for (of a person) crazy; idiotic (courtesy of William Darnell)
Mess Around – to be playful in a general or in a sexual way
Middle America – signified mainstream, middle class conservative Americans
Midnight auto supply – stolen car parts (courtesy of Caitlyn P)
Militant – old term which was used a lot in the 60s, means someone who advocates violence to achieve political goals
Mint – clean, like new, groovy (courtesy of Dennis Rimmer)
Mirror warmer – woman who spends extraordinary time looking in the mirror (courtesy of Caitlyn P)
Mister (adjective) – used sarcastically to indicate an extreme or the opposite ie: Mister Clean, Mister Manners
Mod – short for modern, it pertained to fashion and design
Mojo – libido or sex appeal
Moola – money to spend (thanks to Ross Crump for this one)
Mop Top – a hair style worn by the Beatles when they first came to the U.S. in 1964
Mother – used to accentuate a word to give it a larger meaning
Munchies – the hunger for snack type food that accompanies marijuana smoking
My old man (lady) – refers to a very steady boyfriend / girlfriend or spouse (thanks again to Cheri Jones)
N
Nail or Nailed – to have or have had sex with someone
Nam – short for Vietnam
Narc – an undercover narcotics police officer or a drug informant
Neat or Neato – cool or good, used with "keeno" – became sarcastic in the late 60's (courtesy of Janet Lucas)
Neck – to make out, kissing and fondling (usually only first base)
Neggies – no one can drink from your soda (courtesy of Bobbi Corr)
Nehru Jacket – a India designed men's jacket (courtesy of Joseph Horvath)
"Never trust anyone over thirty" – the ultimate generation gap statement
No Biggie – no big deal
No Fake – really or not a lie (thanks to Louis Buncic for this one)
No Sweat – don't worry about it (courtesy of Felix Giordano)
No Way Jose – a humorous way to say "no"
Nork – nerd and dork put together to make one word (courtesy of J Gross)
Nose Candy – cocaine (thanks to Kerrimmon)
Not a Clue – with no idea
Not Brain Surgery – something that is easy or simple (courtesy of Kerrimoon)
Not Rocket Science – (same as above) (courtesy of Kerrimoon)
O
Old Man – a husband or boyfriend
Op Art – an art form which combined series of lines to mimic movement and fluidity
Out There – -crazy, nutty, or on a different mental level (thanks to Kerrimoon)
Outta Sight – great, fantastic, awesome
P
Pad – a place to sleep or crash
Paisley – a colorful floral pattern that was popular for men or women's clothes
Papers – short for cigarette rolling papers
Peacenik – someone who favors peace over war
Peace Sign – in the 1960s the traditional two fingered V for victory in war hand symbol was redefined to represent the opposite or peace from war
Peace Symbol – originally made for a British anti-nuke organization, it became the symbol of a generation
Peel Out – to leave very fast in your car laying down rubber as you do
Pig – an insulting name given to Police Officers
Pig Out – to eat to much
Pinko – someone thought to be a communist sympathizer
Pissed off – angry at something (thanks to Jo Diamond)
Pisser – a frustrating or maddening situation
Plastic – phony or unnatural, can be a person or thing (also can mean a credit card)
Plumbers – anybody in a position of authority that uses dirty tricks as a means to an end
Pop – popular or trendy or current
Pop Art – a style of popular art (famous artist Andy Warhol) (courtesy of Cheri Jones)
Popped – arrested or caught
Pork Chop – an insulting name for a police helicopter (courtesy of mooncalf)
Pot – the most widely used name for marijuana
Prefab Four – referred to The Monkees (thanks to John Botz for this)
Preppie – someone who is well dressed in expensive conservative clothing and has a private education
Prob – short for problem ie: "no prob man"
Psychedelic – anything that expands the mind in new and somewhat bizarre ways
Punch It – to hit the gas pedal in your car, to go fast now
Puked – to throw up, especially when drinking (thanks to Jo Diamond)
Punk out – to chicken out (thanks to Rosalio Turrubiartes)
Q
Quirky – very weird or different (thanks to kalani duncan)
R
Rack – a woman's breasts "she had a great rack"
Rad – short for radical, meaning good or great
Radical (noun) – someone who promotes sudden social change through non conventional methods
Rap – to talk, originally an African American saying but it found general usage in the 1960s
Rash – irrational, not logical or not reasonable (courtesy of Chase Meyer)
Rat Fink – someone who "ratted out",or disclosed information about others (courtesy of Jedidath)
Ratting – to frizz the hair by back combing it towards the scalp (courtesy of Sage)
Rattled – scared or upset
Redneck – a 60s definition would be: any person who is prejudiced and intolerant of others
Rent-A-Cop – private security guard
Resisters – draft dodgers, people who refused on various grounds to enter military service
Ride – probably a car but could be any vehicle
Right On – very popular phrase meaning correct, good, OK and terrific
Righteous – Serious and "with it" "he is one righteous brother" (courtesy of Guy Moody)
Rip Off – to steal or something that is not worth its stated value or a fake
Roach – the butt of a marijuana cigarette
Roach clip – an alligator clip used to hold a roach so you can smoke it (thanks to Ron Greene)
Roadie – a laborer that travels with a rock band to set up the equipment
Rock On – originally meant to keep listening to rock and roll but it morphed into meaning just keep doing it
Rule – to have control of the situation
Rush – excitement from an activity or the initial feeling from taking a drug
S
Sack Out – go to sleep or go to bed
Scam – the act of swindling or cheating someone, also a scheme to swindle or cheat
Scarf – to eat great quantities or to eat really fast (can apply to any indulgence)
Scene – someplace where it's happening, like a party or a gathering
Scope Out – to check out, watch or study something
Score – to obtain something, also meant getting sex or drugs [used frequently in 1960s slang]
Scratch – currency, money
Scrounge (verb) – to beg, borrow, steal or arrange to get something
Scrounge (noun) – a person who begs, borrows or arranges to get something
Scuzzy – dirty, or looking bad (courtesy of Ron Greene)
Search Me – means I don't know
Sell Out – someone who gave into something that was considered bad ie: he sold out and went home to live with his parents
Sexual Revolution – a change in attitudes about sex due in large part because of the birth control pill
Shades – sunglasses
Shaft (ed) – to be taken advantage of
Shag – a British term for sex (more popular in the 1990s)
Shag – to leave usually quickly (courtesy of Louise Krusi)
Shake That Thing – dance, have fun, shake your bootie
Shine (someone) on – to deceive with a smile on your face (courtesy of Jefferson Hawkins)
Shotgun – in the 1950s it meant to ride in the front seat of a car, in the 60s it meant blowing through the wrong end of a marijuana cigarette
Shrink – a head shrinker – psychiatrist
Shut them down – to reject, strongly discourage(courtesy of Chase Meyer)
Sick Puppy – someone who is crazy or objectionable
Silent Majority – used by President Nixon in a speech, meant the vast majority of Americans who didn't protest the war
Sister – referring to a black female
Sit In – a form of non violent protest
Situation Thirty – a situation of crisis (thanks to Michael Wallace for this)
Skag – a woman who was considered unattractive (thanks to Alex Cichy for this)
Skank – same as skag (thanks to Jack Perry)
Skin – a handshake ie: give me some skin
Slam Dunk – a winner, any successful endeavor, started as a basketball term
Slick – someone who is deceitful or dishonest (thanks to Gayla Hill for this)
Slide – to leave a place also to ignore a comment or action
Sleazy – someone that is contemptible, cheap, unkempt or promiscuous
Snitch – someone who tells on you to the authorities (thanks to Dean Visser for this)
Snooze You Loose – if you wait it will be too late
Soap Opera – someone who's life is mixed up, confusing and strange (named after the daytime dramas)
Soc's – short for 'socials' the "in" crowd or privileged kids (thank you to Scout Cahilig fo this)
"sock it to me" – humorous for let me have it or lay it on me, from Rowan and Martin 's Laugh-in
Solid (Solid Jackson) – an exclamation of approval eg:cool (thanks to Orinoco for this) also, I understand (thanks to Caitlyn P)
Soul – a form of inner knowledge, it encompasses sincerity, honesty and inner peace
Space – in the 60s meant emotional atmosphere in which to think or just feel comfortable
Spaced out – not thinking straight because of drugs or alcohol (courtesy of Jo Diamond)
Spiffy – a 50s term meaning nicely dressed, changed to sarcasm in the 60s meaning too well dressed made up
Split [used frequently in 1960s slang] – to leave where you are eg. 'Let's split this scene.' (Thank you Leslie Williams for this addition)
Square – a person who is uncool, not contemporary, not with current thinking
Stash – a place where you hide something (usually drugs)
Stoked – excited or happy about a particular event
Stoned – intoxicated, high or influenced by drugs
Stoner – a frequent user of drugs
Strictly from hunger – a negative comment relating to taste, style or fashion (courtesy of Lenny Chenot-Gibeault)
Submarine Races – a line used to lure a date to the beach for some making out
Sucker – someone who is easily fooled (courtesy of Dean Visser)
Super – something great, the best or top(contributed by Kathy Cooper)
Sweat Hog – overweight or slovenly person (thanks to Caitlyn P) also from the TV show "Welcome Back Kotter"
Sweet – (not about taste or flavor) something very good, often an object or a girl
Sweet Cheeks – an attractive girl (thanks to Dennis MacDonald for this one)
T
Take Five – to take a rest, literally take a few minutes off from what you're doing
Take Out – pick up fast food (this was the first generation that could easily do this)
Talking Head – tv news anchor person (they are usually seen from the shoulders up)
Tap City – broke, has no money (thanks to John Lynch)
Tapped Out – same as Tap City
Tee'd Off – mad or upset
Ted "He's a Ted" – a weird kid (courtesy of Leigh Kirsten)
Tennies – tennis shoes (courtesy of Caitlyn P)
Threads – clothes (originally a 1940's term it was revisited heavily in the 1960s)
Tie-Dye – a process of dying done to clothing to create random circular patterns
Tight – close friends, can also mean drinking too much (thanks to Peter Fuller)
"Tip-Toe Thru the Tulips" – lyrics to a Tiny Tim song, always said in sarcasm and meaning nothing
Toads – underclassmen especially freshmen (thanks to Tom Bentley for this one)
Toke – a puff or drag off of a marijuana cigarette
Too pooped to pop – exhausted or very tired (courtesy of Jack Perry)
Tooling – driving around or cruising (courtesy of Caitlyn P)
Totally different head – a new way of looking at something (courtesy of Steve Schroer)
Tough – attractive or sexy girl (courtesy of Alex Cichy and Caitlyn P)
Trip – under the influence of a psychedelic drug, can also mean a unique fun experience
Tube – television (also called Boob Tube)
Tuff – good, okay, cool, great (courtesy of Lydia Gorinas, thanks Lydia and Caitlyn P)
Tune Out – to ignore, not listen to (thanks to Caitlyn P for this one)
Turn (you) On [used frequently in 1960s slang] – to share something ie: cigarettes, drugs, soda pop, etc. (thanks to Paul Howard for this one)
Twilight Zone – a situation that seems a little unreal in which time and reality aren't necessarily apparent
U
Uncool – used a lot to indicate anything that was inappropriate or unacceptable to the group that was using the term
Unreal – also used a lot to indicate something abnormal, strange or unbelievable
Upchuck and die (also eat sh** and die) – said to someone you really hate (thanks again to Kerrimoon)
Uptight – on edge, tightly wound (thanks again to Jim Yurkovich)
V
VC – Viet Cong, the military guerrilla forces of N. Vietnam (this term was burned into our vocabulary by war reports)
Vibes – feelings emanating from a person or situation
W
Wail – to beat up on someone (thanks Burt Weil for this one)
Wallflower – someone who is shy – used in the '60s (thanks Stephanie Purdy for this one)
Wasted – extremely intoxicated or high
Watergate – a hotel/office complex in Washington DC where there was a break-in which eventually led to the downfall of a President
Weed – marijuana
What a gas – something that was fun or very funny (courtesy of Jim Yurkovich)
Wig Out – to freak out or space out (courtesy of Frances England)
Wild Thing, the – sex
Wiped Out – originally a surfers term in the 60s it meant depleted or exhausted either mentally or physically
Wired – high, also naturally energized or excited
With It – knowledgeable, appropriate or in the know
Wow – not a new expression but certainly one of the most used during the sixties
Y
Yippie – nickname given to members of the Youth International Party a anti war organization
Yuppie – nickname given to young upwardly mobile professionals
Z
Zone – a mental place where things are going well and are happy
Zonked – out of it, due either to fatigue, alcohol or drugs
Zoo – not the animal place but rather a strange, crazy or extremely busy place
Think of one I missed? Message it to me and I'll credit the addition to you! (Please mention if you think it would fit better in 1960s Slang or 1950s Slang)