In remembrance of the celebrities that passed away and left an incredible mark in 2023, we reflect on the lives and contributions of these cherished individuals.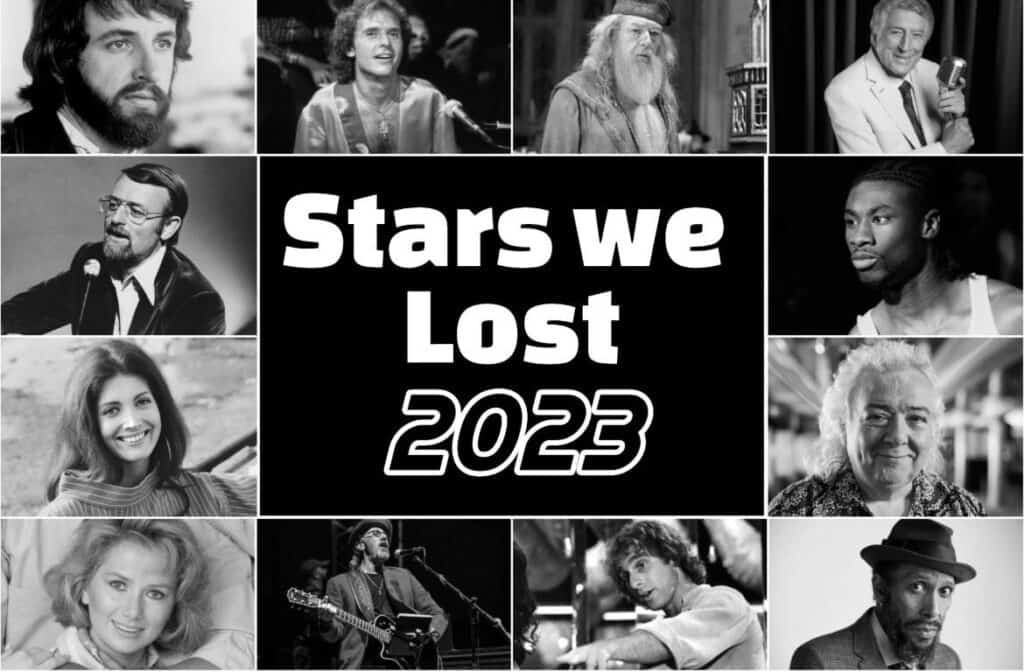 From talented actors and musicians to accomplished authors and sports figures, their legacies continue to resonate.
Join us as we pay tribute to those who enriched our world with their talent and presence.
JANUARY
2 – Ken Block (55): Known for his contributions to the world of motorsports, particularly rally driving. He co-founded DC Shoes and later became a professional rally driver with the Hoonigan Racing Division – age 55.
6 – Adam Rich (54): American actor known for his role as Nicholas Bradford on the television series "Eight Is Enough." He later struggled with personal issues but remained a part of pop culture – age 54.
9 – Jeff Beck (78): English rock guitarist who has earned wide critical acclaim. He has been ranked among the best guitarists in the world and has received several music awards – age 78.
11 – Lisa Marie Presley (54): Singer-songwriter and the only child of Elvis Presley. Known for her own music career as well as for being the ex-wife of Michael Jackson – age 54.
12 – Odele Ventimiglia (25): Daughter of "Sopranos" star John Ventimiglia. Odele's sister, Lucinda Ventimiglia, expressed her grief on social media, mentioning the deep loss of her younger sister.
12 – Julian Sands (65): English actor known for roles in films like "A Room with a View" and "Warlock." He has a versatile career spanning stage, film, and television – age 65.
13 – Al Brown (83): Actor best known for his role as Col. Stan Valchek on the HBO series "The Wire". He passed away in Las Vegas due to complications from Alzheimer's disease.
14 – CJ Harris (31): Known for his appearance on the 13th season of American Idol. He gained fame for his soulful renditions of popular songs – age 31.
16 – Jay Briscoe (38): Professional wrestler known for his time in Ring of Honor (ROH), where he is a two-time ROH World Champion – age 38.
17 – David Crosby (81): American singer-songwriter and musician who was a founding member of both the Byrds and Crosby, Stills & Nash – age 81.
19 – Sal Bando (78): Former professional baseball player and executive. He played as a third baseman in Major League Baseball and was a key figure in the Oakland Athletics' championship teams – age 78.
19 – David Crosby (81): Rock legend who passed away after a "long" battle with an unspecified illness. His wife, Jan Dance, announced his passing, highlighting his legacy through his legendary music.
23 – Lance Kerwin (62): Actor known for his role in the TV series "James at 15," which earned him fame as a teen idol during the late 1970s – age 62.
25 – Billy Packer (82): American television sportscaster known for his coverage of college basketball games, particularly the NCAA Men's Division I Basketball Championship – age 82.
25 – Cindy Williams (75): Known for her role in "LaVerne & Shirley". Her children released a statement expressing their grief and highlighting her unique spirit and humor.
27 – Lisa Loring (64): American actress best known for playing Wednesday Addams on the original "The Addams Family" television series – age 64.
29 – Bobby Hull (84): Canadian former ice hockey player who is regarded as one of the greatest players in the history of the sport. He played 23 seasons in the National Hockey League (NHL) and World Hockey Association (WHA) – age 84.
FEBRUARY
1 – Terry Holland (80): American former basketball player and coach. He served as the head men's basketball coach at Davidson College and the University of Virginia – age 80.
7 – Burt Bacharach (94): American composer, songwriter, and record producer, known for hits like "Raindrops Keep Fallin' on My Head" and "This Guy's in Love with You" – age 94.
10 – Kiernan Forbes (AKA): South African rapper known by his stage name AKA. He was fatally shot in Durban. His family confirmed his death, expressing their grief and highlighting his impact on the music scene in South Africa.
10 – Cody Longo (34): Actor known for his role in "Days of Our Lives." He was discovered lifeless in bed at a residence in Austin, Texas. Longo's passing left behind his wife, Stephanie Longo, and their three young children.
11 – David Jude Jolicoeur (54): Known by his stage name Trugoy the Dove, he was a member of the alternative hip-hop trio De La Soul – age 54.
12 – David Jolicoeur (Trugoy the Dove, 54): Performed as Trugoy the Dove in the rap trio De La Soul. The cause of his death was not immediately revealed, but he had struggled with congestive heart failure in the final years of his life.
12 – Conrad Dobler (72): Former professional American football guard who earned three Pro Bowl selections during his career. Known for his aggressive play, he was often described as "Pro Football's Dirtiest Player" – age 72.
14 – Raquel Welch (82): American actress and singer, known for her roles in films like "One Million Years B.C." and "The Three Musketeers." She became a sex symbol and an icon of the 1960s and 1970s – age 82.
15 – Tim McCarver (81): American sportscaster and former professional baseball catcher. He played for the St. Louis Cardinals, Philadelphia Phillies, Montreal Expos, and Boston Red Sox between 1959 and 1980 – age 81.
18 – Richard Belzer (78): American stand-up comedian, author, and actor. He is best known for his role as John Munch, which he has portrayed as a regular cast member on the NBC police drama series "Homicide: Life on the Street" and "Law & Order: Special Victims Unit" from 1993 to 2016 – age 78. He passed away at his home in France. He was remembered for his significant contribution to television.
MARCH
2 – Tom Sizemore (61): American film and television actor and producer. He is known for his supporting roles in films such as "Heat," "Saving Private Ryan," and "Black Hawk Down" – age 61.
4 – Gary Rossington (71): American musician, best known as a founder of Southern rock band Lynyrd Skynyrd. He is the band's last surviving original member – age 71.
8 – Robert Blake (89): American actor best known for his Emmy Award-winning role as Tony Baretta in the TV series "Baretta" and for his role in the film "In Cold Blood" – age 89.
10 – Bud Grant (95): Former head coach and player of American football and Canadian football. Grant served as the head coach of the Minnesota Vikings of the National Football League (NFL) for 18 seasons – age 95.
12 – Joe Pepitone (82): Former Major League Baseball first baseman and outfielder. He played for the New York Yankees, Houston Astros, Chicago Cubs, and Atlanta Braves between 1962 and 1973 – age 82.
13 – Bobby Caldwell (71): American singer and songwriter, known for his hit songs like "What You Won't Do for Love" and "Heart of Mine" – age 71.
16 – Lance Reddick (60): American actor and musician. He is best known for portraying Cedric Daniels in the hit HBO show "The Wire" for all five seasons and Phillip Broyles in "Fringe".His body was discovered at his home in Studio City, Calif. The cause of death appears to be natural – age 60.
20 – Willis Reed (80): Retired American basketball player, coach, and general manager. He spent his entire professional playing career (1964–1974) with the New York Knicks – age 80.
22 – Wayne Swinny (59): Founding member of the band Saliva – Died at the age of 59. Just a few hours before his death, it was announced that the guitarist had been hospitalized after suffering a brain hemorrhage – age 59.
25 – Nicholas Webber (43): Composer – Son of Andrew Lloyd Webber, died of gastric cancer at age 43. His father expressed deep sorrow and mentioned that Nicholas was a beloved elder son – age 43.
27 – Ryuichi Sakamoto (71): Japanese composer, musician, and producer. He is known for his work in electronic music and has received several awards, including an Academy Award for his work on the soundtrack for "The Last Emperor" – age 71.
29 – Brian 'Brizz' Gillis: Founding member of '90s group LFO – Died on March 29. His age was reportedly in his late 40s. His former bandmate Brad Fischetti announced the sad news, mentioning that Gillis' passing was a tragic loss – age late 40s.
APRIL
5 – Paul Cattermole (46): English singer and actor, best known as a member of the British pop group S Club 7, which enjoyed significant fame in the late 1990s and early 2000s – age 46.
7 – Michael Lerner (81): American character actor in film, television, and theater. He was nominated for the Academy Award for Best Supporting Actor for his role in "Barton Fink" – age 81.
9 – Al Jaffee (102): American cartoonist best known for his work in the satirical magazine Mad, including his trademark feature, the Mad Fold-in – age 102.
12 – Mary Quant (93): English fashion designer who was instrumental in the mod and youth fashion movements, popularizing the miniskirt and hot pants – age 93.
14 – Mark Sheehan (46): Guitarist – Co-founder and guitarist of the Irish band "The Script," known for hits like "Breakeven" and "We Cry." Sheehan passed away after battling a swift illness – age 46.
17 – Lance Reddick (60): Actor – Known for his roles in "John Wick" and as police officer Cedric Daniels in the hit HBO show "The Wire." Reddick's body was discovered at his home in Studio City, Calif. The cause of death appeared to be natural – age 60.
21 – Len Goodman (78): English professional ballroom dancer, dance judge, and coach. He is known for being a long-time judge on the TV series "Dancing with the Stars" and "Strictly Come Dancing" – age 78.
23 – Ginnie Newhart (82): Wife of Bob Newhart – Ginnie Newhart, the wife of legendary comedian and actor Bob Newhart, passed away at the age of 82. The couple celebrated their 60th wedding anniversary just three months before her passing – age 82.
24 – Harry Belafonte (96): American singer, songwriter, activist, and actor. One of the most successful Jamaican-American pop stars in history, he was dubbed the "King of Calypso" for popularizing the Caribbean musical style – age 96.
25 – Nicholas Webber (43): Composer – Son of renowned composer Andrew Lloyd Webber. Nicholas Webber passed away from gastric cancer – age 43.
26 – Jerry Springer (79): English-American television presenter, former lawyer, politician, news presenter, actor, and musician. Famed for "The Jerry Springer Show," a tabloid talk show that aired from 1991 to 2018, known for its controversial topics and on-stage altercations. Jerry's ability to connect with people was at the heart of his success in everything he tried, whether that was politics, broadcasting, or just joking with people on the street. He passed away after a brief battle with cancer – age 79.
MAY
5 – Vida Blue (73): Former professional baseball player. He was a left-handed pitcher, and during a 17-year career, he pitched for the Oakland Athletics, San Francisco Giants, and Kansas City Royals – age 73.
7 – Joe Kapp (85): Former professional American and Canadian football quarterback. He is best known for his years with the Minnesota Vikings of the National Football League and the BC Lions of the Canadian Football League – age 85.
8 – Denny Crum (86): Retired American men's college basketball coach at the University of Louisville in Kentucky from 1971 to 2001, compiling a 675–295 record – age 86.
9 – Heather Hamilton (Dooce) (47): Popular mommy blogger – Apparent suicide; battled depression throughout her life – age 47
9 – Jacklyn Zeman (70): Actress – Portrayed nurse Bobbie Spencer on "General Hospital" – Brief battle with cancer – age 70
14 – Doyle Brunson (89): Retired American poker player who played professionally for over 50 years. He is a two-time World Series of Poker (WSOP) Main Event champion, a Poker Hall of Fame inductee, and the author of several books on poker – age 89.
16 – Marlene Hagge (89): American former professional golfer. She was one of the 13 founders of the LPGA in 1950. She won a total of 26 LPGA Tour career events and is a member of the World Golf Hall of Fame – age 89.
18 – Jim Brown (87): Former professional American football player and actor. He was a running back for the Cleveland Browns of the National Football League (NFL) from 1957 through 1965 – age 87.
19 – Andy Rourke (59): English bassist of 1980s indie rock band the Smiths, known for his melodic and funk-inspired basslines. His musical journey included collaborations with Sinéad O'Connor and the Pretenders, as well as philanthropic work organizing Versus Cancer concerts. Despite personal struggles, his artistic legacy endures. Rourke passed away from pancreatic cancer, leaving an indelible mark on music.
24 – Tina Turner (83): American-born Swiss singer and actress. Known for her powerful vocals and career longevity, she has been dubbed "The Queen of Rock 'n' Roll" – age 83.
24 – George Maharis (94): Renowned American actor and singer celebrated for his dynamic career. He gained fame as Buz Murdock in "Route 66," earning an Emmy nomination. Maharis transitioned from an early singing career to acting, showcasing his talent in off-Broadway productions. His departure from "Route 66" amid legal battles left a notable mark. His dedication to artistic integrity remains a standout feature of his legacy.
30 – John Beasley (79): Actor – Known for his role in "Everwood" – Health took an unexpected turn after undergoing liver testing – age 79
31 – Jacky Oh (33): Longtime partner of "Wild 'N Out" star D.C. Young Fly – Not immediately revealed, but there were claims she was in Florida for a "mommy makeover" with a popular surgeon – age 33
JUNE
5 – Anna Shay (62): Reality TV Star – Matriarch of the popular Netflix series "Bling Empire." Died unexpectedly from a stroke. Her family remembered her for teaching life lessons on how not to take life too seriously and to enjoy the finer things.
5 – Robert Hanssen (79): Former Federal Bureau of Investigation (FBI) agent who spied for Soviet and Russian intelligence services against the United States from 1979 to 2001 – age 79.
7 – The Iron Sheik (81): Retired Iranian-American professional wrestler, amateur wrestler, and actor. Born in Iran, he later became a U.S. citizen and is best known for his villainous character – age 81.
8 – Pat Robertson (93): American media mogul, televangelist, political commentator, former Republican presidential candidate, and former Southern Baptist minister – age 93.
10 – Theodore Kaczynski (81): Also known as the Unabomber, he is an American domestic terrorist, anarchist, and former mathematics professor – age 81.
12 – Silvio Berlusconi (86): Italian media tycoon and politician who served as Prime Minister of Italy in four governments – age 86.
12 – Treat Williams (71): American actor, writer, and aviator who has appeared on film, stage, and television in over 120 credits. Known for his role in the movie "Hair." Williams died unexpectedly following a motorcycle accident. Described by his representative as "an actor's actor" that has "been the heart of Hollywood since the late 1970s." – age 71.
13 – Cormac McCarthy (89): American novelist, playwright, and screenwriter. He has written ten novels, including the Pulitzer Prize-winning "The Road" – age 89.
13 – Larry Meyers Jr. (49): Reality TV Star – Known for his appearance on "My 600-Lb. Life" and for singing the "Mr. Buttermilk Biscuits" song at a chicken restaurant. Passed away from a heart attack three days after celebrating his 49th birthday.
16 – Daniel Ellsberg (92): American economist, political activist, and former military analyst. He is best known for releasing the Pentagon Papers, a top-secret Pentagon study of the U.S. government decision-making in relation to the Vietnam War – age 92.
27 – Bobby Osborne (91): American bluegrass musician known for his mandolin playing and high lead vocals. He was a significant part of the Osborne Brothers, a bluegrass band he formed with his brother – age 91.
29 – Alan Arkin (89): American actor, director, and screenwriter. With a film career spanning seven decades, he is known for his performances in "Wait Until Dark," "The Russians Are Coming, the Russians Are Coming," and "Little Miss Sunshine," for which he won the Academy Award for Best Supporting Actor – age 89.
30 – Alan Arkin (89): Comic Actor – Delighted audiences both onstage and onscreen, known for his unique comedic style. The Oscar-winning actor's passing was announced by his three sons, who described him as a "uniquely talented force of nature." Comedian Jason Alexander also paid tribute to Arkin's "wonderful, original" skill.
JULY
5 – George Tickner (76): Co-founding member and original rhythm guitarist of Journey.
9 – Andrea Evans (66): Soap opera star best known for portraying Tina Lord on "One Life to Live."
13 – Josephine Chaplin (74): Actress and daughter of Charlie Chaplin. Known for roles in her father's films and other European movies.
13 – Carlin Glynn (83): Actress known for "Sixteen Candles" and won a Tony for "The Best Little Whorehouse in Texas."
14 – Nick Benedict (77): Daytime Emmy-nominated actor known for roles on "All My Children" and "Days of Our Lives."
16 – Jane Birkin (76): Actress, singer, and style icon. Known for her collaboration with Serge Gainsbourg on "Je T'aime… Moi Non Plus."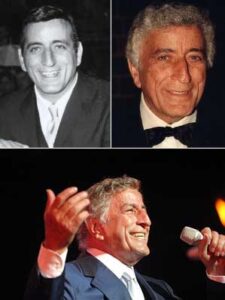 21 – Tony Bennett (96): American singer of traditional pop standards, big band, show tunes, and jazz. He is also a painter, having created works under the name Anthony Benedetto that are on permanent public display in several institutions. He is a singer with hits spanning decades. Known for songs like "I Left My Heart in San Francisco" and collaborations with artists like Lady Gaga.– age 96.
21 – Jerome Coppersmith (97): Screenwriter known for his work on "Hawaii Five-O."
22 – Lelia Goldoni (86): Actress known for "Shadows" and "Alice Doesn't Live Here Anymore."
23 – Pamela Blair (73): Broadway actress known for originating the role of Val in "A Chorus Line."
23 – Inga Swenson (90): Emmy-nominated actress for "Benson" and received Tony nods for her Broadway roles.
25 – Bo Goldman (90): Academy Award-winning screenwriter for "One Flew Over the Cuckoo's Nest" and "Melvin and Howard."
25 – Randall Herman Meisner (77): Founding member of the Eagles, he was a bassist and vocalist known for co-writing and singing lead on their hit "Take It to the Limit." Meisner also had stints with Poco, Rick Nelson & the Stone Canyon Band, and a solo career. He passed away due to complications from chronic obstructive pulmonary disease (COPD).
26 – Sinead O'Connor (56): Irish singer-songwriter who rose to fame in the late 1980s with her debut album "The Lion and the Cobra." She is best known for her arrangement of the song "Nothing Compares 2 U" – age 56.
29 – Marc Gilpin (56): Former child actor known for "Jaws 2." Brother of "Frasier" star Peri Gilpin.
30 – Paul Reubens (70): American actor, writer, film producer, game show host, and comedian. Best known as Pee-wee Herman. His character became a cultural icon through films and the TV series "Pee-wee's Playhouse."
31 – Angus Cloud (25): Breakout star of HBO's "Euphoria." Known for his portrayal of Fezco, a compassionate drug dealer.
AUGUST
7 – William Friedkin (87): American film and television director, producer, and screenwriter closely identified with the "New Hollywood" movement of the 1970s. His best-known films are the action thriller French Connection (1971) and the supernatural horror film The Exorcist (1973) – age 87.
7 – DJ Casper (58): Chicago musician famous for the dance anthem "Cha Cha Slide." His song became a staple at various celebrations worldwide.
8 – Sixto Rodriguez (81): Detroit musician celebrated in the documentary "Searching for Sugar Man." His songs became anthems for South Africans against apartheid.
9 – Robbie Robertson (80): Canadian musician, songwriter, film composer, producer, actor, and author. Robertson is best known for his work as lead guitarist and primary songwriter for The Band, and for his career as a solo recording artist. Also renowned for popularizing Americana music with hits like "The Weight." Collaborated with Martin Scorsese on films like "The Last Waltz" and "The Irishman.". – age 80.
9 – Robert Swan (78): Veteran actor known for roles in "Hoosiers," "The Untouchables," and "Natural Born Killers." Founded the Harbor Country Opera and was a prominent figure in the Chicago theater scene.
10 – Robert Arevalo (85): Filipino actor – Known for roles in films like "The Moises Padilla Story" and "Only the Brave Know Hell".
10 – Patricia Bragg (94): American businesswoman, author, and health consultant.
10 – Cesare Cipollini (64): Italian Olympic cyclist who competed in 1976.
11 – Mike Ahern (81): Australian politician – Served as the premier of Queensland from 1987 to 1989. He passed away due to cancer.
11 – Lizeta Nikolaou (71): Greek singer – Tragically passed away at 72 following a severe accident. Born in Thessaloniki to Pontian refugee parents, Nikolaou began her singing journey during her school days. In the 1970s, after a successful audition, she performed alongside Greek music legends like Dionysiou, Parios, and Dalaras at "Deilina". Her untimely death came after a fall in a cafeteria, leading to a critical head injury.
11 – Kourosh Safavi (67): A renowned Iranian linguist, translator, and professor at Allameh Tabataba'i University, Tehran. He served as vice-president of the Linguistics Society of Iran. Safavi authored significant books on linguistics and translated works of eminent figures like Noam Chomsky into Persian. Born in Tehran, he earned his doctorate in Linguistics from Tehran University in 1993.
11 – Bikash Sinha (78): Indian nuclear physicist – Notably served as the director of the Saha Institute of Nuclear Physics and the Variable Energy Cyclotron Centre from 2005 to 2009.
23 – Terry Funk (79): Retired American professional wrestler and actor. Funk is known for the longevity of his career – which has spanned more than 50 years and includes multiple short-lived retirements – and the influential hardcore wrestling style he pioneered in the latter part of his career – age 79.
24 – Bernie Marsden (72): English rock and blues guitarist best known for his work with Whitesnake, co-writing many of their hit songs. Marsden's contributions to rock classics like "Here I Go Again" and his solo work showcased his guitar prowess. His legacy lives on in the world of blues and rock.
26 – Bob Barker (99): American retired television game show host. He is known for hosting CBS's The Price Is Right from 1972 to 2007, making it the longest-running daytime game show in North American television history – age 99.
SEPTEMBER
1 – Bill Richardson (75): American politician, author, and diplomat, who served as the 30th governor of New Mexico from 2003 to 2011. He was U.S. Ambassador to the United Nations and Energy Secretary in the Clinton administration – age 75.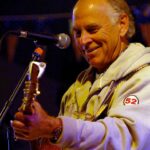 1 – Jimmy Buffett (76): American singer-songwriter, musician, author, actor, and businessman. He is best known for his music, which often portrays an "island escapism" lifestyle – age 76.
4 – Gary Wright (80): American singer, songwriter, musician, and composer best known for his 1976 hit songs "Dream Weaver" and "Love Is Alive," and for his role in helping establish the synthesizer as a leading instrument in rock and pop music – age 80.
4 – Steve Harwell (56): American musician who served as the lead vocalist for the band Smash Mouth. The band is known for hits like "All Star" and "Walkin' on the Sun" – age 56.
5 – Joe Fagin (83): British singer known for the song "Breakin' Away / That's Livin' Alright."
10 – Charlie Robison (59): Country Singer-Songwriter – Known for the hit song "I Want You Bad," Charlie Robison began his career in the 1980s and enjoyed success as a solo artist, signing with Sony's Lucky Dog imprint. He also served as a judge on the reality show Nashville Star. In 2018, he retired from touring and recording due to a surgical procedure on his throat.
10 – Zeus (3): American Great Dane dog, known as the world's tallest dog, who sadly passed away due to pneumonia following cancer surgery.
10 – Mike Williams (36): American football player who played for the Tampa Bay Buccaneers and Buffalo Bills. He passed away due to complications from a construction accident.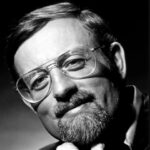 13 – Roger Whittaker (87): British singer known for his hit song "The Last Farewell". The song became popular in 1975 after being played on an Atlanta radio station and reached the Top 20 on the Billboard Hot 100 chart. Whittaker continued to have a successful career, selling millions of albums and touring extensively. He was also known for his TV commercials promoting his music.
14 – Scott Taylor (78): American Olympic pentathlete who represented his country in the 1972 Olympics.
14 – Michael McGrath (65): Tony Award-Winning Actor – Michael McGrath originated the role of Patsy in Spamalot on Broadway and starred in numerous other Broadway productions, earning a Tony Award in 2012 for Nice Work If You Can Get It. His stage career spanned 30 years, and he also had film credits, including Changing Lanes, The Interpreter, and The Secret of the Kells.
15 – Billy Miller (43): Soap Opera Star – Billy Miller, born on September 17, 1979, was known for his roles in The Young and the Restless and General Hospital. He won three Daytime Emmys for his portrayal of Billy Abbott on The Young and the Restless. Miller also appeared in TV shows like Ringer, Suits, Ray Donovan, and Truth Be Told, as well as the film American Sniper. He struggled with manic depression before his passing.
16 – Irish Grinstead (43): R&B Singer (702) – Irish Grinstead was a member of the R&B girl group 702, best known for their 1999 single "Where My Girls At?" She passed away at the age of 43, following a long battle with undisclosed medical issues. Irish and her twin sister, Orish Grinstead, gained fame in the late '90s and reunited with 702 in 2017 for live performances and reality show appearances.
23 – Terry Kirkman (83): Founding member of the '60s band the Association, died at 83. He left the group but returned, later working in addictions counseling.
23 – Nic Kerdiles (29), ex-fiancé of Savannah Chrisley and former hockey player, died at 29 in a motorcycle accident.
24 – Nashawn Breedlove(46): known for his role alongside Eminem in "8 Mile," the cause of death still unknown. Breedlove's portrayal of Lotto in the film earned him fame. His ex-girlfriend, Latisha Harper, praised his talent and humility in tribute. He was remembered for his rap battle with Eminem's character B-Rabbit in the movie.
25 – David McCallum (90): was a Scottish actor known for "The Man From U.N.C.L.E." and "NCIS." He passed away at 90, survived by his wife, four children, and eight grandchildren.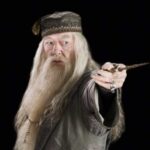 28 – Michael Gambon (82): A renowned actor known for his diverse roles across TV, film, and radio. He is best remembered for portraying Albus Dumbledore in most of the "Harry Potter" films following the passing of Richard Harris in 2002. Gambon's extensive career earned him several accolades, including becoming a Knight Bachelor for his services to drama. His work spanned various genres and mediums, and he was celebrated for his contributions to British theater and entertainment. Tributes poured in from fellow actors and colleagues, highlighting his warmth, humor, and remarkable talent.