1/10/1959 – 9/3/1960
NBC/ABC 30 minutes
Black and White
(Jan. 1959-Sept. 1959 NBC Saturday 9:00-9:30
Oct. 1959-Sept. 1960 ABC Friday 10:30-11:00)
Black Saddle Cast
Peter Breck as Clay Culhane
Russell Johnson as Marshal Gib Scott
Anna-Lisa as Nora Travers
Black Saddle Theme Song
"Black Saddle Theme" by Hershel Burke Gilbert
Black Saddle Tidbits
Clay Culhane (Peter Breck) had been a gunfighter but he lost his brothers in a shootout. This caused him to give up his violent ways and become a circuit lawyer who carried his law books in his saddlebags.
This half hour Western set in Latigo, New Mexico Territory during the post-Civil War years, included Russell Johnson as the Marshal and Anna Lisa as the proprietor of the Marathon Hotel.
Passings:
Peter Breck died in 2012 in Canada, he was 82
Russell Johnson died at 89 in 2014
Anna Lisa passed in 2018 at 85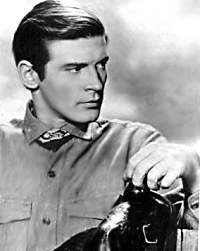 Peter Breck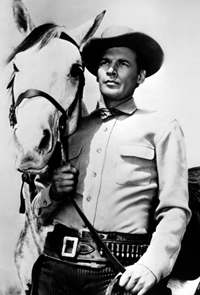 Peter Breck
From the Doug Abbott Collection
For More of Peter Breck See
Big Valley
Maverick
For More of Russell Johnson See
Gilligan's Island
External Links
TV Guide's Black Saddle Page, with TV Listings, Photos, Videos, Exclusive News and More.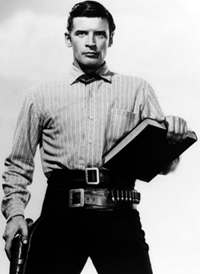 Peter Breck
From the Doug Abbott Collection