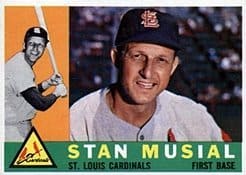 1950s Sports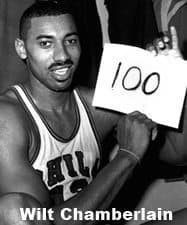 1960s Sports1950s and 1960s Sports were all about the athlete. Before the rules of a game were changed to accommodate TV, before product endorsements and before amateur sports became subsidized, there was the athlete. Pure and uncomplicated they made us want to do better, to strive for excellence to reach for success and to try and be our personal best.
Names like Jackie Robinson, Stan Musial, Jim Brown, Ben Hogan, Rocky Marciano and Sugar Ray Robinson set the bar pretty high in the fifties.
Soon to follow in their footsteps in the sixties were new sports heroes like Mickey Mantle, Roger Maris and Sandy Koufax becoming household words as well as national heroes. Other names would surface as well like Wilma Rudolph the girl who was told she would never walk and went on to become the fastest woman in the world. Cassius Clay the self titled prettiest man in boxing or Wilt Chamberlain the highest scoring basketball player until Michael Jordan or Arnold Palmer who was named "Athlete of the Decade" which was not bad for a golfer.
These are just a few of the names which made us cheer for victories and cry at losses, brought people together as spectators and bound them forever in friendship. These were the Sports Heroes of the 50s and 60s and the following pages chronicle the ups and downs of sports in the respective decades.