Disney Plus is seemingly one of the most popular streaming services for best films on classic animations and live-action films.
It has attracted the attention of most audiences regardless of their unique needs. It has a series that resonates with both the old and the young.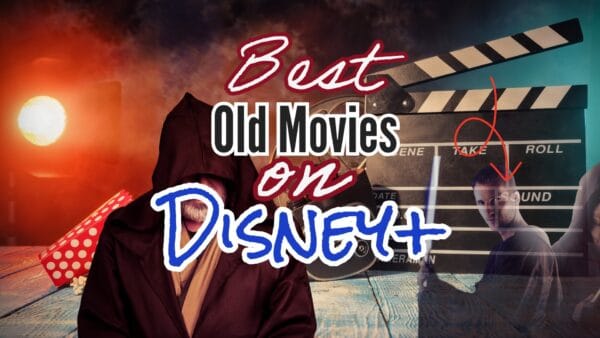 In this article, we will explore the old movies on Disney Plus, which captured screens in ancient times, to take you back to your old days or to give you a clue of what you missed due to your tender age.
We will broadly venture on a review of the animated classics, cult classics, live actions, family films, MCU movies, Sci-Fi, and fantasy movies. We also present some of the best directors in the olden days.
Key Takeaway
Disney Plus offers a wide selection of classic animated films like Snow White, The Lion King, The Little Mermaid, Toy Story, Peter Pan, and The Jungle Book. These are timeless and appeal to both young and older audiences.
There are also many classic live-action Disney films like Mary Poppins, Darby O'Gill and the Little People, and The Little People. These often have musical elements and adventure.
Cult classics on Disney Plus include Who Framed Roger Rabbit, The Black Cauldron, and The Princess Bride. These have dedicated fan bases.
Disney Plus has great old sci-fi and fantasy movies like Star Wars, The Wizard of Oz, and Journey to the Center of the Earth. These have speculative fictional themes.
Classic family films like Old Yeller and Swiss Family Robinson bring together viewers of different ages. They have a general appeal.
Marvel superhero movies like Captain America and Black Panther are also on Disney Plus. These are part of the Marvel Cinematic Universe.
Acclaimed directors like Steven Spielberg and Tim Burton have shaped many classic Disney films with their unique styles.
Animated Classics
Disney is one of the best animation movie studios in the world. Its old animated movies still capture the audience's attention as they have just hit the market.
Most popular animations like The Lion King, the Jungle Book, and Peter Pan still top your search when looking for animated movies, and most of them are products of Disney production, which are still available in Disney Plus.
Well, before you go ahead to search for the most nostalgic animated movies, have a look at the best ones that will give you value for your time:
Snow White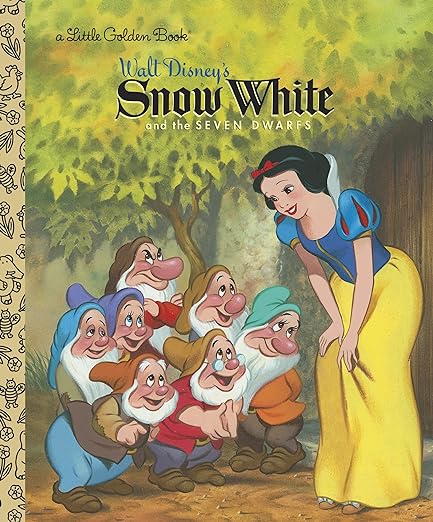 Source: amazon.com
Walt Disney Animation Studios' first full-length animated film, Snow White and the Seven Dwarfs in 1937, runs for 83 minutes.
This animated feature brings the Brothers Grimm fairy tale to life.
When the wicked Queen's magic mirror declares Snow White the fairest of them all, the jealous Queen orders her huntsman to kill the princess.
But Snow White escapes to a cottage where seven dwarfs become her friends.
Discovering Snow White lives, the evil Queen disguises herself and gives her a poisoned apple.
Snow White falls into a deep sleep that only a prince's kiss can break.
Will he find Snow White in time? Disney's Snow White is a timeless story of beauty, jealousy, and true love.
The Lion King
The Lion King is a 1994 animated movie release which was produced by Walt Disney and runs for 88 minutes.
It is set in the African Savanna, the pride of Africa, and features a lamb who is to rise into the place of kingship.
The young lion prince named Simba loses his father, having been killed by his uncle Oscar in a staged incident where he is made to believe that he is the cause of death.
He flees out of the guild, not knowing he is not directly linked to the end of his father.
While in exile, he lives a carefree life with his new best friends, Timon and Pumbaa.
He later received important information from his childhood friend Nala that they were suffering and would be essential if he moved back home and took his rightful position on the throne as the king.
He takes the move and, although not in a simple struggle, gets crowned king.
However old, the Lion King animation has had several views over time because of its amazing plot, and it can currently be watched on Disney Plus.
The Little Mermaid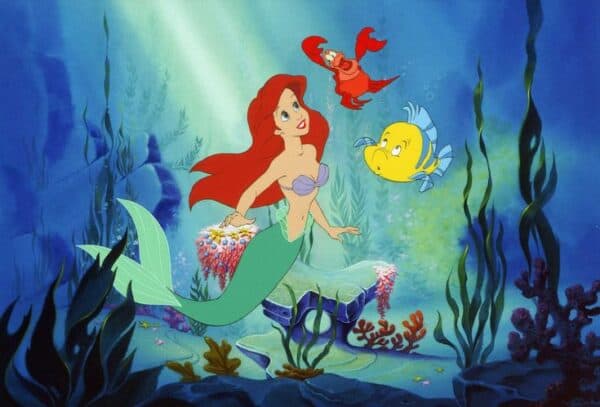 Credits: @collegefashion / Pinterest
Walt Disney produced this magical 1989 underwater adventure comedy fantasy animation that runs for 83 minutes.
It centers on a young mermaid, Arial, who wishes to exist as a human.
In an attempt to experience human life, she falls in love with a human prince.
This is a deal she gets into with the sea witch that could only happen within a short time.
The mission succeeds when she falls in love with Eric, the human prince.
She loses her ability to breathe underwater.
She has to learn how to live as a human, which starts with her dressing like them and living with them.
What makes this story fascinating is the great animation, storytelling, and music, which made it win two Academy awards for best song undersea.
Toy Story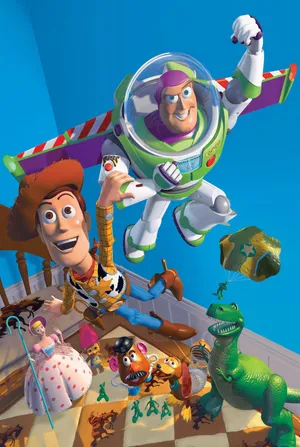 Source: britannica.com
This was the first computer-animated feature film produced in the Pixar Animation Studio and released by Walt Disney in 1995, and it runs for 80 minutes.
It features a young boy named Andy with a good-hearted cowboy doll, Woody.
The doll believes that it is Andy's favorite toy until Andy's parents buy him a Buzz Lightyear action figure.
Well, the Buzz thinks he is on a mission to return to his home planet regardless of how Andy loved him.
Andy's family moves to a new house, which makes Buzz and Woody escape so that they can reunite with Andy.
The toy store meets the needs of children audience perfectly.
The rivalry between Woody and Buzz is worked out as a direct quarrel that is inevitable in any home.
Hence, it resonates with kids. The zooming techniques make it more captivating. It is now available on Disney Plus.
Peter Pan
Disney's 1953 adaptation of J.M. Barrie's tale of a boy who refuses to grow up, Peter Pan, is another delightful old animated movie on Disney Plus.
This 76-minute adventure fantasy film produced by Walt Disney tells the captivating story of the magical Peter Pan, who flies into the bedroom of Wendy and her two brothers while chasing his rebellious shadow.
Peter comes from the faraway land of Neverland, where children never grow up.
Though old, this timeless film remains a thoroughly entertaining watch for both young audiences and the young at heart.
The Jungle Book
The Jungle Book is also a famous old animation film produced by Walt Disney in 1967 based on Rudyard Kipling's stories.
It runs for 95 minutes featuring a young boy who knows no home apart from the jungle.
The wolves raise him, and he has a really interesting life until the mighty tiger unleashes his roar.
The young boy has to find a way of surviving, so in his attempt to run away from the tiger, he meets a smooth-talking ape who promises to protect him.
The boy, although human, is forced to learn the life in the jungle to survive.
Live-Action
Disney Plus also prides itself in streaming live-action movies.
These attract audiences who prefer movies that can resonate with their emotions.
Live-action movies use human characters without depending on computer-generated images or with little computer enhancement.
The major live-action old films that you are likely to enjoy on Disney Plus include Mary Poppins, Darby O'Gill, and The Little People.
Let me give you an overview of what to expect in the mentioned old movies.
Mary Poppins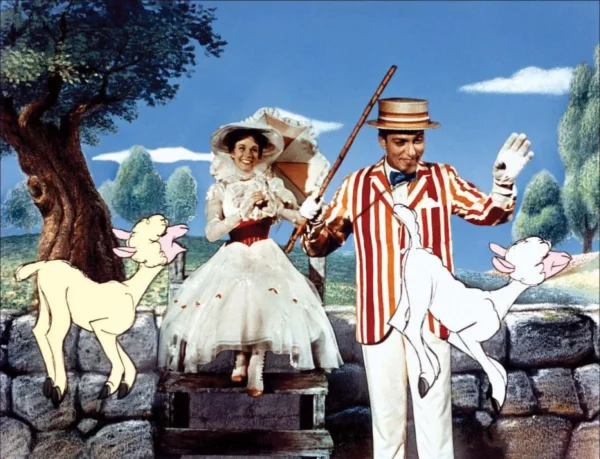 Source: britannica.com
Mary Poppins is an American Musical film released in 1964, produced by Walt Disney, and runs for 139 minutes.
It features Julie Andrews star as a magical nanny who makes use of music and adventure to bring joy to the children she is taking care of to connect the children with their parents.
The children's parents are a banker and a busy suffragette and seem not to have a connection with the children.
This movie can connect and resonate with any audience, the old and the young.
The musical aspect of the film is what has been able to attract more viewership.
Its availability in Disney Plus is an added advantage to attract more.
Darby O'Gill and the Little People
This is also one of the best old movies on Disney Plus.
It is a fantasy movie that runs for 95 minutes and was produced by Walt Disney Productions in 1959.
It features Darby O'Gill, who lost his position to a young man, Sean Connery, but does not want to reveal the same to his daughter.
Darby, on his way home, maneuvers through the land of little people, where he meets the leprechaun king called Brian, who he brings home accidentally.
He wants to take advantage of the king, and so he presents his wish, which unfortunately is not met.
The fantasy genre of this movie makes it one of the old but memorable movies that Disney Plus is still keeping alive.
Cult Classics
Cult Classic has generated significant and highly dedicated specific fan bases over time so that a particular culture is made evident in the fan base, which does not resonate with the other non-attracted audience.
Who Framed Roger Rabbit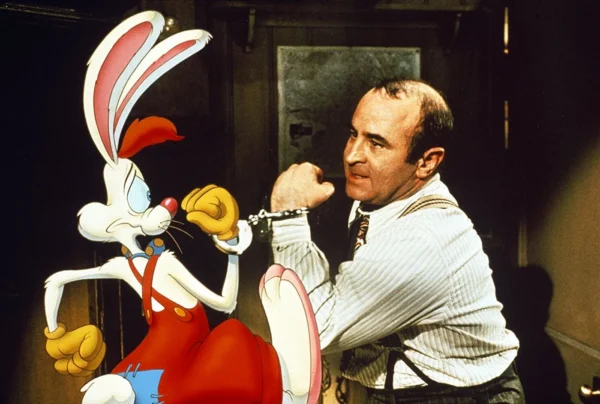 Source: medium.com
This is a 1988 American fantasy classic film that combines live-action and animation to present its storyline.
It ran for 104 minutes and was produced by Frank Marshal and Robert Watts.
The movie tells the story of a toon-hating detective in a cartoon rabbit, Rodger, whose only hope is to prove his innocence when he is accused of murder.
This happens when Rodger finds his wife playing pattycake with someone else, even though it is a trick to have her snooped by the detective.
Marvin is found dead, and the only prime suspect becomes Rodger. He then has to find a way of proving himself not guilty.
Who Framed Rodger is gaining more viewers regardless of age because of its groundbreaking interaction between live and animated characters, which makes it resonate with both adult and young viewers.
The Black Cauldron
This is one of the old American animated fantasy films, one of Disney's darkest animated films, produced in 1985 by Walt Disney in association with Silver Screen Partners.
It runs for 80 minutes and features a young boy who becomes a king.
Taran receives his heroic calling when the evil king kidnaps Hen-Wren, a prophesying pig initially entitled to Taran.
Teran is forced to pursue the king before he can use the pic in his favor. He succeeds and becomes the king instead.
The Princess Bride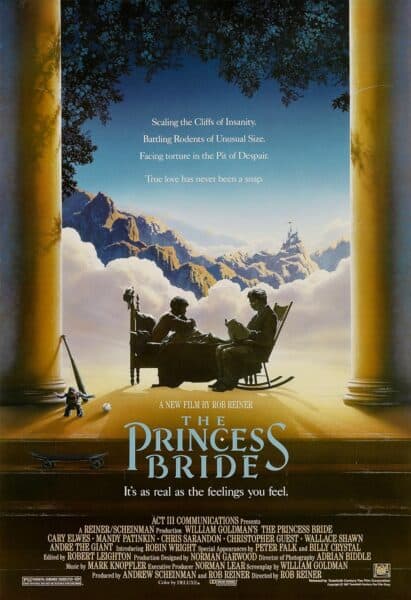 Source: imdb.com
This fairy tale is about a beautiful young woman living in a mythical kingdom of evil spirits.
She is, however, in search of her true love, which she is dedicated to succeed in.
She fights with the evil spirits and later gets reunited with him, making her one of the most beautiful brides of her time.
This Disney film runs for 98 minutes, produced by Rob Reiner and Andrew Scheinman in 1987.
Sci-Fi & Fantasy
Sci-fi films are produced based on the theme of speculative, fictional, science-based depictions of phenomena that are not fully accepted by mainstream science.
Disney Plus happens to be one of the best online streaming platforms for such movies, regardless of their age.
Star Wars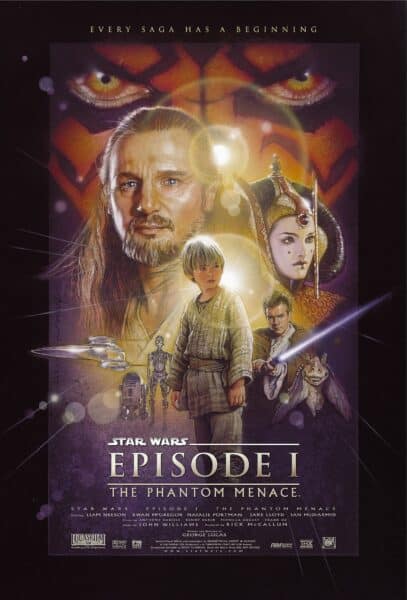 Source: starwars.com
Star Wars is one of the best old Sci-Fi and fantasy movies produced by Gary Kurtz in 1977 and runs for 121 minutes.
It features a galactic civil war in which Rebel Alliance spies get a stolen plan to the tyrannical Galactic emperor's death star, which can destroy the whole planet.
Princess Leila acts as the leader of that rebellion and obtains a dream to work it out, but then her ship gets intercepted.
She, however, manages to hide the schematics in the memory system of astromechdroid R2-D2, who hides on a nearby desert planet. Leila, in the message, begs Obi-Wan to let the message get to her father, who she believed would rescue her.
Another hero named Luke appears in the scene to have a rebel killed. Leila rewards Luke for his heroism in saving the whole planet.
The Wizard of Oz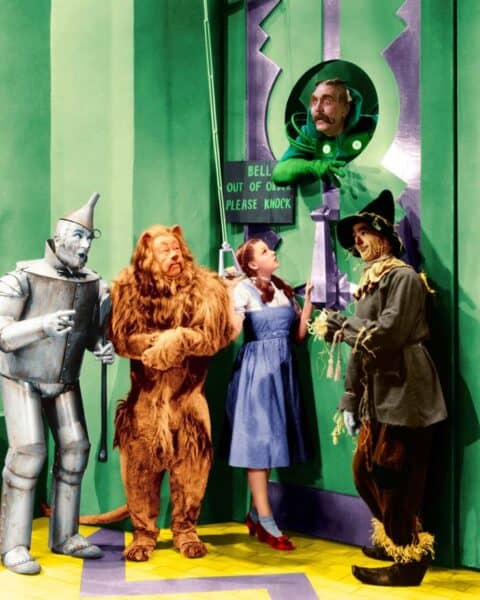 Credits: @britannica / Pinterest
Here is an old 1939 Sci-Fi and fantasy originally directed by Victor Fleming and runs for 101 minutes.
It is a classic musical fantasy featuring a beautiful young farm girl, Dorothy (Judy Garland), who dreams of a land 'somewhere over the rainbow.
Her dreams come true when she, her dog Toto, and her family house are magically transported by a tornado to a bright and magical world resembling what she had imagined.
She, however, makes a mortal enemy of a witch. This leads her to be befriended by a scarecrow with no brain, a tin man with no heart, and a coward lion.
She is forced to find a way of getting back home, so she sets off on a long yellow brick road to persuade the all-able Wizard of Oz, who helps her return home.
Journey to the Center of the Earth
This is a 1959 adventure film produced by Charles Brackett that runs for 132 minutes and is available on Disney Plus.
It features a geologist named James Mason and Pat Boone, his assistant, who embark on an expedition to the center of the earth.
There is a direction inscription in a hidden volcanic rock, which they use to move to Iceland to kick off the expedition.
For a boost, they get joined by Arlene Dahl, a widow of a famous scientist, and Peter Ronson, an Icelander.
The Journey, however, takes an unexpected course as there is treacherous terrain, and the prehistoric monsters become a bother.
They even lose their documented evidence due to the strong magnetic attraction at the place they perceived as the earth's center.
Family Films
These are films that have a general view provision. They resonate with both children and adults and so can be watched in a normal family setup.
Most of them are rated at G, meaning they are the best films for a general audience.
The Old Yeller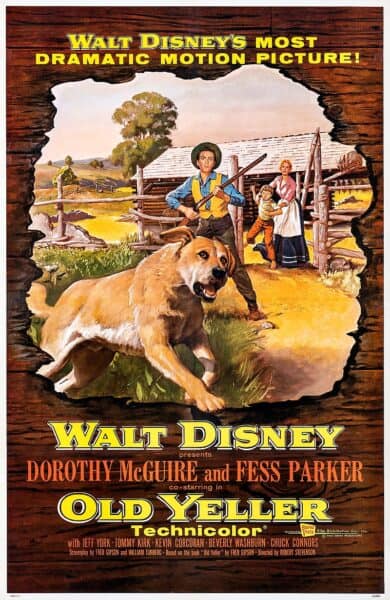 Source: imdb.com
The Old Yeller is an old family film produced in 1957 by Walt Disney and runs for 83 minutes.
It is an exemplary emotional wallop of a bond between humanity and their friends.
It has brought families together, especially now that it is available online through Disney Plus.
It tells the story of a small family of Jim Coates and his wife Katie, together with their sons Travis and Arliss.
They live generally in a poor setup like most families in that area.
Jim joins a team selling cattle team to acquire some money and trusts Travis to take care of their ranch when a stray dog attacks it.
Arliss, however, opts to pursue the dog for keeps.
Travis is not happy about having the dog adopted at first, although he relaxes his stand after some time when the dog fails to steal the meat as would otherwise be expected.
Arliss names the dog Yeller and goes with him for hunting and fishing, even as Yeller protects the family against bears.
He takes care of the ranch and brings order even during milking. Yeller gets accepted into the family and is loved by everyone after that.
The Swiss Family Robinson
Released in 1960 by Walt Disney, Bill Anderson, and Basil Keys productions, the Swiss Family Robinson focuses on a family story that is adventurous on an island.
It runs for 126 minutes. As the family was traveling to New England, they encountered a shipwreck on a tropical island.
They are, therefore, forced to remain on the island since there is nobody to mend the ship, and at the same time, pirates are roaming on the island, which exposes them to danger.
They opt to create a home centering on a huge round tree house.
What they thought would be dangerous turns out to be extremely adventurous.
They have to explore the island to find a way of keeping the pirates at bay, knowing that their future is not certain.
Marvel Cinematic Universe Superheroes
Marvel Cinematic Universe (MCU) is a collection of movies and television series that feature a single narrative related to Marvel characters, focusing on specific settings and stories.
This is a product of Disney and Marvel which are currently available on Disney Plus.
Captain America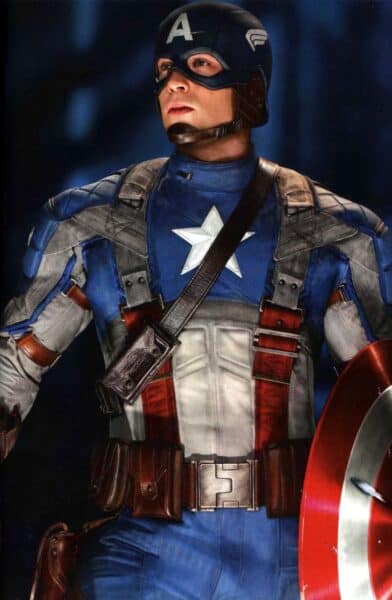 Credits: @flickr / Pinterest
First released in 2011, this intense Sci-Fri violent action film portrays the origin of Steve Rogers' Captain America.
In the 1940s, the world was in a throe of way. Steve Rodgers aspires to do his work as a worrier by joining the American Armed Forces. He is, however, rejected because he has a small stature.
He, however, gets the chance afterward when he is accepted into an experimental program that turns him into a super soldier and is named Captain America.
In the experiment, he is joined by Bucky Barnes and Peggy Carter when he is leading the fight against the Nazi-backed HYDRA organization.
Black Panther
Black Panther is a 2018 film that can be considered groundbreaking as far as MCU is concerned.
Kevin Feige produces it and runs for 134 minutes. It follows T'Challa's rise as the king of technology in the advanced nation of Wakanda.
When his father, the king of Wakanda, passed on, he returned home to the isolated, technologically advanced African nation to succeed his father as the king.
T'Challa is, however, a known rival who also wants to sit on the throne.
They get into a very diverse conflict, which puts the lives of the people of Wakanda in danger.
As a young king, he resolves to put his full power into the war to secure his people's lives, hence becoming not only a respected king but also a known worrier.
Acclaimed Directors
Focusing on the best old movies on Disney Plus, we must bring light to some of the best directors that come to mind in the world of films and movies.
They might not be seen on the screen, although the beautiful scenes you enjoy are out of such directors' skills and expertise.
Let's talk about Steven Spielberg and Tim Burton.
Steven Spielberg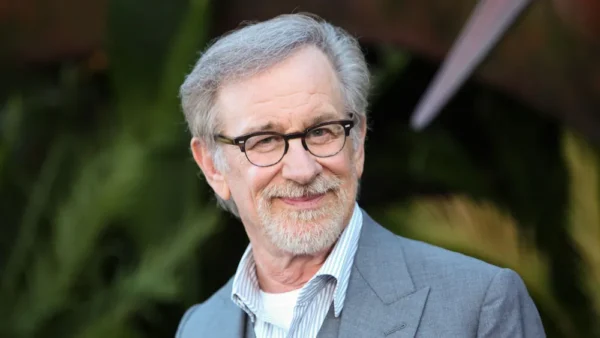 Source: variety.com
Steven Spielberg was born in America, Ohio in 1946 and started directing films in 1980.
He gained popularity in film direction because of his passion and enthusiasm for ideas in cinema, which different audiences can well understand.
His early films focused on children and young adults—his early work shaped modern Hollywood.
In his work, Steven uses mostly zoom shots and fluid camera movement for shot composition, even when using one camera for shooting.
He majorly switches from full picture to medium shot, to medium close, to long shot, and back to medium close without necessarily having scene cuts to get the best picture.
He successfully directed several movies, which made him popular in the industry, including the 1964 Firelight, the 1971 Duel, the 1998 Saving Private Ryan, and the 2005 Munich, among many more old movies.
Tim Burton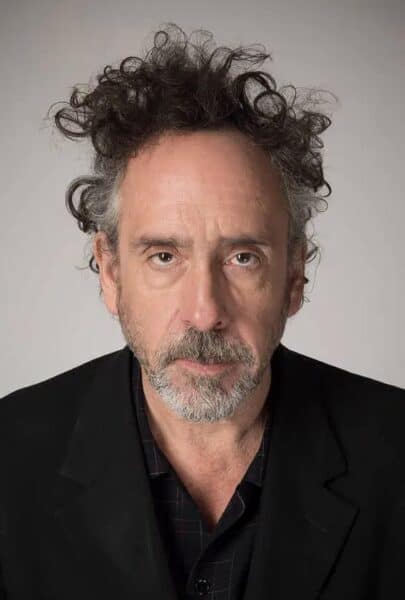 Source: imdb.com
Born in 1958, Tim Burton has greatly impacted the American film industry as a director, producer, writer, animator, and artist, among many other roles.
He is known for creating visually striking films that blend themes of fantasy and horror.
Throughout his work, Tim Burton made use of expressionism, which is a technique to generate vision images in an artistic camera movement that distorts or exaggerates an image to pass an intended message.
Tim Burton has directed several movies, both short and long, including the 1988 Beetlejuice, the 1993 Nightmare Before Christmas, and the 2005 Corpse Bride, among many more, which has attracted many audiences to date.
Conclusion
Disney's classic movies are timeless treasures.
Though decades old, these films still enchant and inspire. Their magical stories and lovable characters stay with you.
Animated favorites like Snow White and The Lion King continue to captivate kids and adults alike. Live-action musicals like Mary Poppins spread joy through song and dance. These movies feel familiar, like old friends you love visiting.
In a fast-changing world, Disney's vintage films are a comforting constant. Their charm and imagination remain evergreen. Each viewing feels like coming home to nostalgia.
Disney Plus preserves these cinematic gems, so their legacy endures. They remind us that a great story transcends trends and technology.
Like cozy slippers, Disney's classic movies wrap you in magic. They are enduring treasures for every generation.