Buy on DVD!
Beverly Hillbillies:
Ultimate Collection, Vol. 1
Ultimate Collection, Vol. 2
The Official First Season (1963)
The Official Second Season (1963)
The Official Third Season (1964)
The Official Fourth Season (1965)
Beverly Hillbillies
9/26/1962 – 9/7/1971 CBS 30 minutes
Black & White/Color – 274 episodes (106 B&W, 168 C)
Created and produced by Paul Henning
Beverly Hillbillies Cast
Buddy Ebsen as Jed Clampett
Irene Ryan as Granny Daisy May Moses
Donna Douglas as Elly May Clampett
Max Baer Jr. as Jethro Bodine/Jethrene Bodine
Raymond Bailey as Milburn Drysdale
Nancy Kulp as Miss Jane Hathaway, Drysdale's Secretary
Harriet E. MacGibbon as Mrs. Margaret Drysdale (1962-1969)
Bea Benaderet as Cousin Pearl Bodine (1962-1963)
Trivia
Max Baer Jr. is the son of the heavyweight boxing champ, Max Baer.
Beverly Hillbillies Theme Song
"The Ballad of Jed Clampett" by Lester Flatt and Earl Scuggs
Beverly Hillbillies Tidbits
"Come and listen to a story about a man named Jed
A poor mountaineer, barely kept his family fed,
Then one day he was shootin at some food,
And up through the ground came a bubblin crude.
Oil that is, black gold, Texas tea."
Poor but wise Jed Clampett (Buddy Ebsen) got rich quick. He originally got $25 million but by the last season the Clampett fortune had swelled to $95 million. So he moved his family from Sibley in the Ozarks to Beverly Hills. To 518 Crestview Drive, to be precise, a 32 room, 14 bath mansion.
This didn't sit well with society maven, Mrs. Drydale (Harriet E. MacGibbon) who lived next door as the Clampett's were as crude as their oil.
The Beverly Hillbillies became an instant hit and ranked #1 in the ratings for the 1962-1963 and 1963-1964 seasons.
Passings
Bea Benaderet died in 1968 of left lung carcinoma, Irene Ryan died in 1973 of a stroke, Raymond Bailey in 1980 of a heart attack, Harriet E. MacGibbon in 1987 of pulmonary & cardiac failure, Nancy Culp in 1991 of cancer and Donna Douglas died of pancreatic cancer in 2015.
Earl Scruggs who performed the now iconic theme song died in 2012 at 88 years old.
Welcome to the Beverly Hillbillies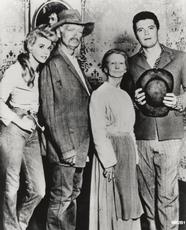 Beverly Hillbillies – Cast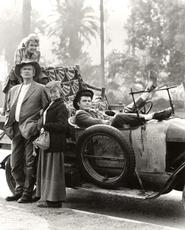 Beverly Hillbillies car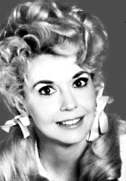 Donna Douglas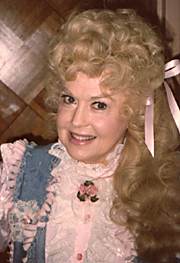 From the William Sasser collection
Donna Douglas
1983 Memphis Film Festival
For more pics like the one above,
Go to Stars Today
External Links
TV Guide's Beverly Hillbillies Page, with TV Listings, Photos, Videos, Exclusive News and More.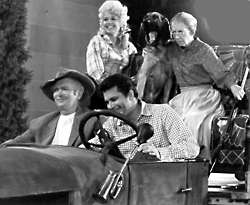 Cast – Beverly Hillbillies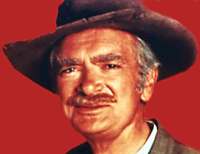 Buddy Ebsen

Irene Ryan and Max Baer, Jr.