B.J. and the Bear
February 10, 1979 – August 11, 1981
(48) one hour episodes (3 seasons)
in color
Created by: Christopher Crowe and Glen A. Larson
Produced by: Glen A. Larson
CAST
Greg Evigan
Linda McCullough
Eric Server
Murray Hamilton
Randi Brough
Candi Brough
Judy Landers
Amanda Horan Kennedy
Sheila Wills
Sherilyn Wolter
Claude Akins
Ed Lauter
Mills Watson

B.J. McKay
Callie
Lt. Jim Steiger
Capt. Rutherford T. Grant
Geri
Teri
Stacks
Samantha
Angie
Cindy Grant
Sheriff Elroy P. Lobo
Captain John Sebastian Cain
Deputy Perkins
Theme Song – B.J. and the Bear
Composed By: Glen A. Larson
Performed by: Greg Evigan
Hey there where ya goin',
Not exactly knowin'
Who says you have to call just one place home.
He's goin' everywhere,
B.J. McKay and his best friend Bear.
He just keeps on movin',
Ladies keep improvin'
Every day is better than the last.
New dreams and better scenes,
And best of all I don't pay property tax.
Rollin' down to Dallas,
Who's providin' my palace,
Off to New Orleans or who knows where.
Places new and ladies, too,
I'm B.J. McKay and this is my best friend Bear.
STORYLINE
As 1970s fluff TV went this show may have been the fluffiest. Here's how it goes.
A good looking trucker, B.J. McKay (Greg Evigan) rides around the country helping out beautiful damsels in distress and avoiding corrupt law enforcement who seem to be everywhere (both the damsels and the bad cops). B.J. had a sidekick on these adventures, his co-pilot, and best friend, was a chimpanzee named Bear. The chimp was named Bear because his favorite hat was the same as the hat the famed football coach Bear Bryant wore.
The show took off with such good ratings that during the first year a spin-off was created for Claude Akins's character Sheriff Elroy P. Lobo. His show was called "The Misadventures of Sheriff Lobo" and ran for two seasons.
In the final season B.J. has his own trucking firm called Bear Enterprises based in Los Angeles. He hires seven beautiful young women as his truckers and goes against a corrupt police special task force leader named Rutherford T. Grant (Murray Hamilton). Grant's own daughter Cindy (Sherilyn Wolter) works with B.J. but that just intensifies the harassment.
At the end of the 1981 season either the show just outlived its ratings or people decided that the seventies were over and it was canceled, not surprisingly Claude Akins spin-off was also canceled the same year.
BJ and The Bear Music Video
Passings
Murray Hamilton died in 1986 of cancer, he was 63
Claude Akins passed away 1994 also of cancer, he was 67
Ed Lauter died in 2013 of mesothelioma, a rare form of cancer, he was 74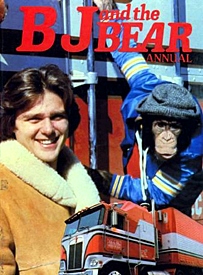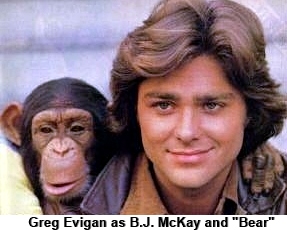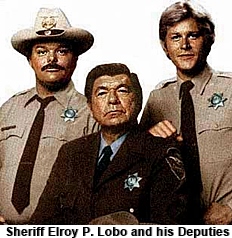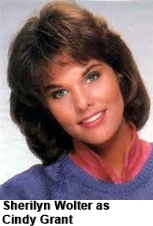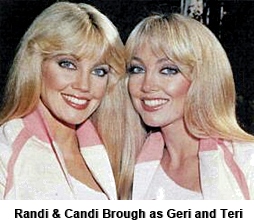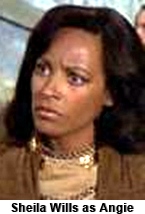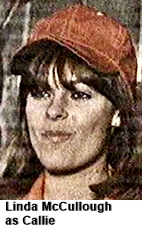 TRIVIA:
Although the show only ran from 1978 to 1981, the truck behind the show remains a show-stopper over 30 years later. It was found in Douglasville, GA, in 2007 by a father and son, rusted and in bad shape. They hauled it back to Wisconsin and totally took it apart, fixing or replacing parts as they rebuilt it. It now looks just like it did in it's Hollywood glory days and travels around to truck shows and rallies.
Oh, they also have a stuffed chimp doll, just for fun on the road!