Buy Cannon on DVD
---
Cannon
September 14, 1971 – March 3, 1976
(124) one hour episodes (5 seasons)
in color on CBS
Created by: Edward Hume
Produced by: Quinn Martin Productions
CAST
William Conrad
Martin Sheen
Tom Pittman

Frank Cannon
Jerry Warton (Season 1)
Deputy Bill Morgan
STORYLINE
Frank Cannon (William Conrad) was a retired detective for the LAPD turned private investigator. His retirement was voluntary after his wife and son were killed in a car accident. His fees were high which was convenient since he liked expensive food and drove a new Lincoln Continental every year.
Because of his excessive weight he didn't look for to many fist fights or run down many fleeing criminals, he did carry a gun though and was forced into occasional shoot outs and car chases. Cannon preferred outthinking the bad guys and most of the plots were fairly complicated.
The show received good ratings and positive critical review, even being nominated for two Emmy awards.
Video Clip of Cannon
Passings
William Conrad died in 1994 of congestive heart failure, he was 73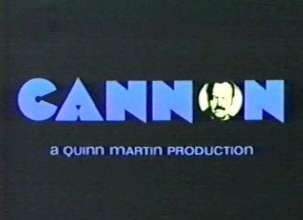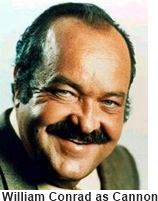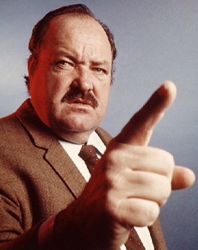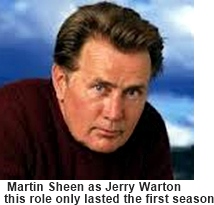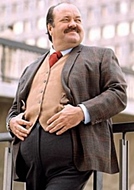 TRIVIA:
William Conrad as Cannon was the first guest star on Barnaby Jones. As a fellow private investigator he helps Barnaby catch his sons murderer. During the course of both shows there were several more "cross-over" episodes.