February 3, 1976 – May 18, 1976
(13) one hour episodes (one season)
in color on NBC
Created by: Stephen J. Cannell and Roy Huggins
Produced By: Roy Huggins
CAST
Wayne Rogers    …    Jake Axminster
Meredith Baxter    …     Mary Kingston
Elaine Joyce    …    Marsha
Clifton James    …   Lt. Murray Quint
Philip Sterling    …    Michael Brimm
City Of Angels Opening Narrative
This is Los Angeles, one of the least corrupt cities in the United States. And its police force is one of the most honest and efficient in the world. But it wasn't always so.
STORYLINE
The 1930s was known in part by its famous gumshoes like Philip Marlowe and Mike Hammer. They typified hero's during a particularly corrupt and violent time. City of Angels tried to capitalize on that genre with this period show. Wayne Rogers was cast as private detective Jake Axminster, who had the best intentions for himself and a little left over for his clients. He was usually hampered and beat up by Police Lieutenant Murray Quint (Clifton James) and then needed the assistance of his attorney Michael Brimm (Philip Sterling). Aiding Axminster in his investigations was his sometimes Madam and sometimes secretary Marsha Finch (Elaine) who could come through with information from her call girl network..
This show hoped to ride on the coat-tails of the movie Chinatown which was another period PI film and it sounded like a good idea. Stephen J. Cannell developed it and helped to write the first couple of episodes and the ratings were good. Then he turned over the reigns to others and it kinda fell apart. Ratings sagged and since it was a mid season replacement it just wasn't picked up for the next full year.
Video Introduction to City of Angeles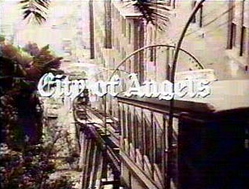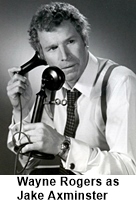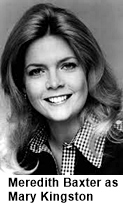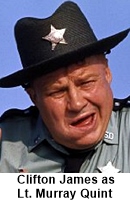 TRIVIA:
Axminster was a bit of a skeptic, one of his favorite sayings was "All the angels left this burg about 20 years ago". Another skeptisism was found in this exchange with the police: Cops: "Don't shoot! We're cops!" Jake: "Give me a better reason!"