10/4/1959 – 9/22/1963 CBS 30 minutes
Black & White
From the Hank Ketcham cartoon
Buy
Dennis the Menace:
Season One
Season Two
Season Three
Season Four
Dennis the Menace Cast
Jay North as Dennis Mitchell
Herbert Anderson as Henry Mitchell
Gloria Henry as Alice Mitchell
Joseph Kearns as George Wilson (1959-1962)
Sylvia Field as Martha Wilson (1959-1962)
Irene Tedrow as Mrs. Lucy Elkins
Billy Booth as Tommy Anderson (1959-1963)
Gil Smith as Joey McDonald (1959-1960)
Gale Gordon as John Wilson (1962-1963)
Sara Seegar as Eloise Wilson (1962-1963)
Jeannie Russell as Margaret Wade Willard Waterman as Mr. Quigley
Jimmy Hawkins as Jimmy (1963)
Dennis the Menace Theme
"Dennis the Menace" by Irving Friedman
Dennis the Menace Tidbits
Dennis wasn't bad, but he sure was trouble. The most mischievous boy on TV! He was always irritating his neighbor Mr. Wilson when one of his great ideas would run afoul of Mr. Wilson's plans.
Joseph Kearns died before the filming of the 1961-1962 season was completed. They brought in Gale Gordon as his brother, John. By the start of the next season John was entrenched in the house, complete with wife, as if the first Mr. Wilson never had existed.
Dennis the Menace was made into a movie in 1993 starring Walter Matthau.
Passings
Joseph Kearns died in 1962, Sara Seeger in 1990 of a brain hemorrhage, Herbert Anderson in 1994, Irene Tedrow in 1995 of a stroke, Willard Waterman in 1995 of bone-marrow disease, Gale Gordon in 1995 of cancer, Sylvia Field in 1998, Billy Booth in 2006 of liver disease and Gloria Henry passed in 2021 at 98 years old.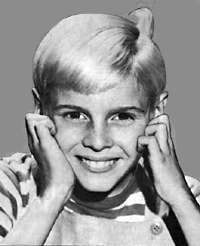 Jay North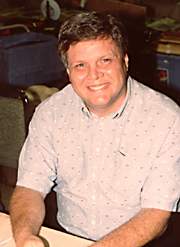 From the William SasserCollection
Jay North
1993 Asheville Film Festival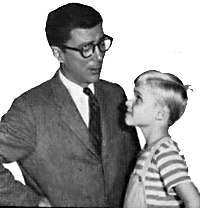 Herbert Anderson and Jay North
Gale Gordon was better known as Lucy's boss in The Lucy Show.
The Lucy Show Collection On DVD
Dennis the Menace Trivia
Address: 627 Elm Street in Hilldale

Henry: Engineer at Trask Engineering

Dog: Freemont

George Wilson's hobbies:
Coin collecting
Bird watching

Hank Ketcham had a real son named Dennis.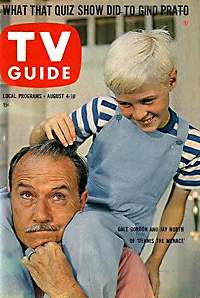 Gale Gordon and Jay North