Buy Family Affair on DVD
Season One (1966)
Season Two (1967)
Season Three (1968)
Season Four (1969)
Season Five (1970)
---
Family Affair
September 12, 1966 – September 9, 1971; 138 half hour episodes (5 seasons) on CBS in color Produced by: Don Fedderson,
Filmed at: CBS Television, Hollywood, CA
CAST
Brian Keith — Uncle Bill Davis
Kathy Garver — Catherine 'Cissy' Patterson-Davis
Anissa Jones — Ava Elizabeth 'Buffy' Patterson-Davis
Johnny Whitaker — Jonathan 'Jody' Patterson-Davis
Sebastian Cabot — Mr. Giles French
Other Actors who appeared less frequently:
Heather Angel — Miss Faversham
John Williams — Nigel "Niles" French
Nancy Walker — Emily Turner
Opening Theme
Family Affair by Frank De Vol
STORYLINE
Bill Davis (Brian Keith) was a successful bachelor living in a posh New York penthouse apartment and employing a personal English gentleman's gentleman.
All of a sudden he is asked to take in three orphaned children whose parents were relatives of Davis's and were killed in an car accident. The children were two 6 1/2 year old twins, Jody (Johnny Whitaker) and Buffy (Anissa Jones) and 15 year old Cissy (Kathy Garver). Also a member of the cast was Mrs. Beasley, Buffy's doll. Davis is referred to as Uncle Bill and when introduced he calls the kids his nieces and nephew although the exact family connection is never identified.
Davis and Giles, his valet are of course totally unprepared for raising children but they learn as they go and somehow manage to always make the right decisions concerning the children.
This was a family show and upheld all of the family values of the day. Producer Don Fedderson was also responsible for My Three Sons another 1960s family comedy which coincidently featured a motherless household.
Video Clip of Family Affair
Passings
Brian Keith died in 1997 at the age of 75 of a self-inflicted gunshot wound
Sebastian Cabot died of a stroke in 1977 he was 59
Anissa Jones died of a drug overdose in 1976 she was 18 (she had just received all the monies due to her from her part in the show)
Heather Angel died in 1977 at the age of 86 she had a long fight with cancer
John Williams died of heart disease in 1986 he was 80
Nancy Walker succumbed to lung cancer in 1992, she was 69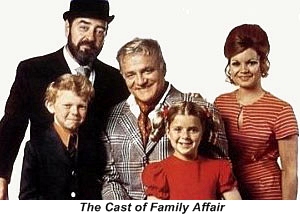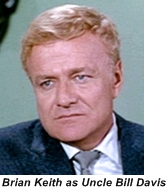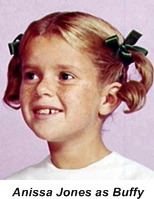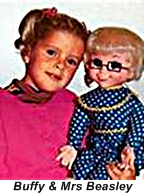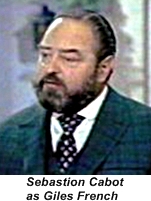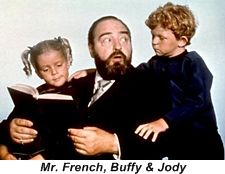 TRIVIA:
To accommodate Brian Keith's motion picture schedule his parts in Family Affair were all shot during two 30 day shooting sessions. The rest of the cast would shoot their scenes during the duration of the regular season and it was all pieced together in post-production.
TRIVIA:
In real life Anissa Jones broke her leg during the 1969 season. To explain it on the show the writers had one day to write a script which included young Buffy breaking her leg. They succeeded and the episode was titled "What's Funny About A Broken Leg?".