Buy on DVD!
The Fugitive – The Complete Series
Fugitive
9/17/1963 – 8/29/1967 ABC 60 minutes
Black&White/Color – 120 episodes
A Quinn Martin Production
Fugitive Cast
David Janssen as Dr. Richard Kimble
Barry Morse as Lt. Philip Gerard
Bill Raisch as. Fred Johnson (The One-Armed Man)
Diane Brewster (flashbacks) as Helen Kimble
J.D.Cannon as Lloyd Chandler
William Conrad as Narrator (voice)
Hank Simms as Introductory Narrator
Fugitive Theme Song
"Fugitive" by Pete Rugalo
Fugitive Tidbits
Dr. RIchard Kimble (David Janssen) and his wife Helen (Diane Brewster) are having an argument over whether or not to adopt a child. (Kimble is in favor) Kimble storms out of the house. Helen invites her neighbor Lloyd Chandler (J.D.Cannon) over to discuss the situation.
Enter the one-armed man. He bashes Helen over the head and seeing the cowardly Lloyd, dashes out of the house. Kimble returns home and sees this man in his headlights. Lloyd is embarrassed about his failure to help Helen and so denies having seen the one-armed man.
Kimble is convicted of Helen's murder but as he is being transported to death row, a train wreck allows his escape.
Richard Kimble dyes his hair and begins the quest to find the one-armed man, becoming a fugitive. He is relentlessly pursued by Lt. Philip Gerard (Barry Morse).
Unique for its time, the Fugitive resolved their storyline at the conclusion of the series. The two parter called "Judgement" (see box below, right) was the highest rated television show until 1967 and captured a whopping 72% audience share.
The Fugitive is one of the few classic TV shows successfully translated to the movie screen. In 1993 Harrison Ford played Dr. Richard Kimble to Tommy Lee Jones' Lt. Gerard.
An attempt was made to revive the series in 2000 with Timothy Daly as Kimble but it met with little success.
Passings
David Janssen died in 1980 of a heart attack, Bill Raisch in 1984 of lung cancer, Diane Brewster in 1991 of heart failure, and William Conrad in 1994 of a heart attack. Barry Morse died in 2008.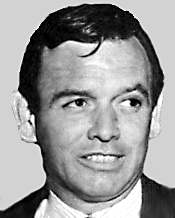 David Janssen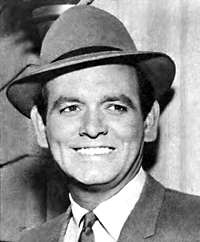 David Janssen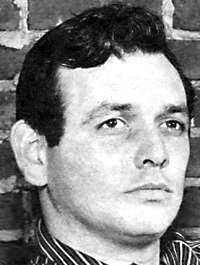 David Janssen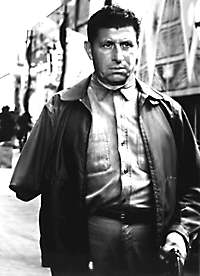 Bill Raisch, the one-armed man
Fugitive Trivia
"Judgement" Final episode 8/29/1967
Kimble has been captured by Gerard but they learn that Johnson is blackmailing Chandler for his cowardice for which Chandler plans to kill him. Kimble and Gerard rush to an empty amusement park where the killer and blackmailer are to meet.

Gerard tells Chandler to drop his gun, but gets shot in the leg by Johnson. So Gerard gives his gun to Kimble and tells him to pursue Johnson.

Kimble has Johnson cornered atop a water tower and finally Johnson confesses. Johnson gets control of the gun and just as he is about to throw Kimble off the tower, Gerard shoots him as he finally believes Kimble.

Then at long last, Chandler tells the truth about the night of Helen's murder.

Richard Kimble is standing in front of the courthouse, a free man, and he and Gerard shake hands. End of running. End of story.