1957-1958 CBS, Syndication
Black and White
30 minutes, 39 episodes
Produced by Russell Hayden
Gray Ghost Cast
Tod Andrews as Maj. John Singleton Mosby
Phil Chambers as Sergeant Myles Magruder
Phil Cambridge as Lt. St. Clair
Horse – Croquette
Gray Ghost Theme Song
"Gray Ghost" by William Paul Dunlap
"We took our men from Texas, Kentucky, and Virginia; from the mountains and the backwoods and the plains. We put them under orders — guerrilla fighting orders, and what we lacked in numbers, we made up in speed and brains. Both Rebs and Yankee strangers, they called us 'Mosby's Rangers.' Both North and South they knew our fame.
Gray Ghost is what they called me; John Mosby is my name."
Gray Ghost Tidbits
Gray Ghost is based on the true story of Major (later Colonel) John Singleton Mosby, a young lawyer who joined the Forty-Third Battalion of the First Virginia Cavalry and became the leader of a Confederate guerilla unit.
Mosby was known for his cunning and stealth, which earned him the name "Gray Ghost." The show remained remarkably true to historical fact. Virgil Carrington Jones, a noted authority on Mosby, was a consultant for a few of the episodes.
Sadly, political correctness is not just a modern concept. Portraying the Confederates favorably made sponsors and the network nervous so they cancelled the show after only one season.
But it didn't die. Gray Ghost remained popular in syndication for over a decade.
Passings
Tod Andrews died in 1972 of a heart attack and Phil Chambers died in 1993.
The real John Singleton Mosby was born in 1833 in Powhatan County, Virginia and died on May 30, 1916 in Washington D.C. at the age of 82. It was Memorial Day.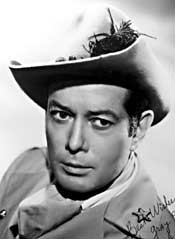 Tod Andrews
From the
Doug Abbott
Collection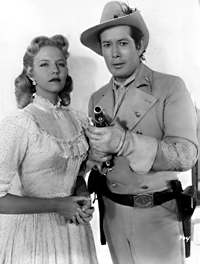 Tod Andrews
From the Doug Abbott Collection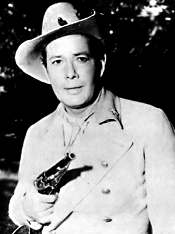 Tod Andrews
From the Doug Abbott Collection