Buy Green Acres on DVD
Complete First Season (1965)
The Complete Second Season (1966)
The Complete Third Season (1967)
---
Green Acres
September 15, 1965 – April 27, 1971
170 1/2 hour episodes (6 seasons)
in color on CBS
Created by: Jay Sommers
Produced by: Filmways TV Productions and MGM Television
CAST
Oliver Wendell Douglas   —   Eddie Albert
Lisa Douglas   —   Eva Gabor
Eb Dawson   —   Tom Lester
Sam Drucker   —   Frank Cady
Mr. Eustace Haney   —   Pat Buttram
Hank Kimball   —   Alvy Moore
Fred Ziffel   —   Hank Patterson
Doris Ziffel   —   Barbara Pepper
Arnold Ziffel   —   (several, mainly female pigs trained by Frank Inn )
Alf Monroe   —   Sid Melton
Ralph Monroe   —   Mary Grace Canfield
Newt Kiley   —   Kay E. Kuter
Mother Eunice Douglas   —   Eleanor Audley
Roy Trendell   —   Robert Foulk
Ben Miller   —   Tom Fadden
Opening Theme
"Green Acres" Composed By: "Vic Mizzy"
Performed By: "Eddie Albert" and "Eva Gabor"
Green acres is the place for me
Farm livin' is the life for me
Land spreadin' out so far and wide
Keep Manhattan, just give me that countryside
New York is where I'd rather stay
I get allergic smelling hay
I just adore a penthouse view
Dah-ling I love you but give me Park Avenue
The chores
The stores
Fresh air
Times Square
You are my wife
Good bye, city life
Green Acres we are there
STORYLINE
The show is about a successful and sophisticated Manhattan attorney Oliver Wendell Douglas (Eddie Albert )and his socialite wife Lisa Douglas (Eva Gabor). He decides to live out his dream to become a farmer and moves them both to Hooterville where he purchases a dilapidated old farm.
The folks in Hooterville seem to march to the tune of a different drummer which continually confounds poor Oliver who still has a lawyers mentality. Not to mention his wife who always tries to get them to move back to New York.
The show is one of CBS's "rural comedies" and is a direct spin off ofPetticoat Junction and the two shows share the town of Hooterville as well as the general store owner, Sam Drucker (Frank Cady) who actually appeared in both shows at the same time (this was a television first!). It was also closely related to The Beverly Hillbillies with characters from either shows appearing in the other.
Some believe that the real star of the show was Arnold Ziffel, the pig. Arnold who was the adopted son of the childless Fred and Doris Ziffel, lived in the house and was addicted to television, westerns were his favorites. He used the tv remote, went to school, tried to hold a couple of odd jobs and was a frequent visitor at the Douglas's, usually because their tv got better reception.
The Hootervillians generally accept Arnold's opinion of things over that of Oliver Douglas's adding to his frustration.
Video Clip of Green Acres
Passings
Eddie Albert died in 2005 of Alzheimer's disease, he was 99 years old
Eva Gabor died in 1995 of respiratory failure and pneumonia, following a fall in the bathtub, she was 76
Frank Cady died in 2012 of natural causes, he was 96
Pat Buttram died of kidney failure in 1994, he was 78
Alvy Moore passed away of heart failure in 1997, he was 75
Hank Patterson died in 1975, he was 86
Barbara Pepper died in 1969 of a coronary thrombosis, she was only 54
Sid Melton died of pneumonia in 2011, he was 94
Kay E. Kuter died in 2003 of pulmonary complications, he was 76
Eleanor Audley died in 1991 of respiratory failure, she was 86
Tom Fadden died in 1980, he was 85
Tom Lester passed in 2020 of Parkinson's disease at 81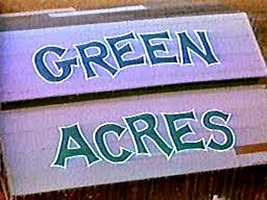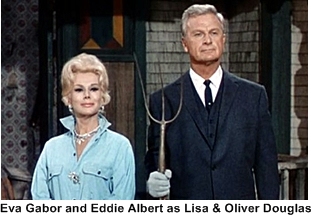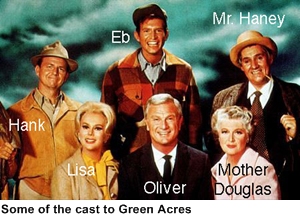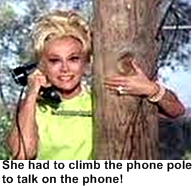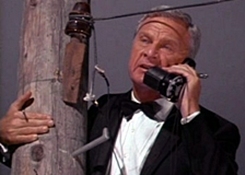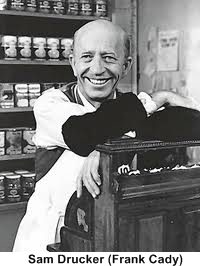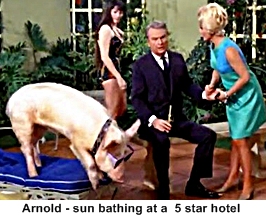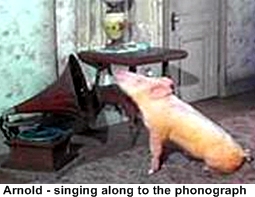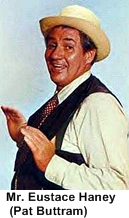 TRIVIA:
Some other cast members were the animals of Green Acres:
Arnold – the pig – Ziffel's adopted son
Cynthia – a basset hound – love interest for Arnold
Bertram – a rooster – on the Douglas farm
Alice – a hen – on the Douglas farm
Eleanor – a cow – on the Douglas farm
Drobney – a duck – on the Douglas farm
Mignon – a dog – on the Douglas farm
Out of all these co-stars only Arnold won an acting award