Buy on DVD
Hawaii Five-O
9/26/1968 – 4/26/1980
CBS 60 minutes
Color – 282 total episodes
Created by Leonard Freeman
Hawaii Five-O Cast
Patch me through to McGarrett!
Jack Lord as Det. Steve McGarrett
James MacArthur as Det. Danny Williams (1968-79)
Richard Denning as Gov. Paul Jameson
Khigh Dhiegh as Wo Fat (1968-76; 1980)
Kam Fong as Det. Chin Ho Kelly (1968-78)
Herman Wedemeyer as Edward D. 'Duke' Lukela (1972-80)
Zulu as Det. Kono Kalakaua (1968-72)
Harry Endo as Che Fong (1969-77)
Al Eben as Doc Bergman (1970-76)
Al Harrington as Det. Ben Kokua (1972-74)
Peggy Ryan as Jenny Sherman (1969-76)
Maggi Parker as May (1968-1969)
Joseph Sirola as Jonathan Kaye (1968-72)
Morgan White as Att. Gen. Walter Stewart (1968-69)
Glenn Cannon as Att. Gen. John Manicote (1972-77)
Danny Kamekona as Che Fong (1968-69)/Nick Noble (1974-75)
Moe Keale as Truck Kealoha (1979-80)
Douglas Mossman as Det. Frank Kemana (1975)
William Smith as James 'Kimo' Carew (1979-80)
Laura Sode-Matteson as Luana (1978-80)
Sharon Farrell as Lori Wilson (1979-80)
Hawaii Five-O Theme Song
"Hawaii Five-O" by Morton Stevens, recorded by the Ventures
Hawaii Five-O Tidbits – Book 'em Danno
Hawaii Five-O is an elite investigative unit that reports to the Governor of Hawaii (Richard Denning). At the head is Steve McGarrett (Jack Lord), a serious, no nonsense cop in the tradition of Eliott Ness. He is assisted by the able Danny Williams (James MacArthur) and a group that included Det. Kono Kalakaua, Det. Chin Ho Kelly, pathologist Doc Berg and lab tech Che Fong.
Filmed on location, Hawaii Five-O boasted some of the most gorgeous scenery ever seen on TV so perhaps the State of Hawaii should be listed as a co-star.
The unit is housed in the Iolani Palace in downtown Honolulu but crime took the group all over allowing for many exterior locations. Real Honolulu Police officers often played the extras on the show.
We never knew much about them personally. McGarrett was a bachelor and loved sailing but that's a short resume. The stories featured the crimes.
James MacArthur had tired of the role after eleven years and he left the series to be replaced by William Smith as Kimo Carew. In the show's last year only McGarrett remained of the original characters.
The pilot for Hawaii Five-O aired 9/20/1968 as a two hour movie called "Cocoon." Tim O'Kelly played Danny Williams but it was felt he was too hard looking and MacArthur was cast. Lew Ayres was the Governor but he didn't want to move to Hawaii and Mark Denning got that role.
In that pilot our good guys chased a really bad guy named Wo Fat (Khigh Dhiegh), who would reappear throughout the show's life as a constant source of evil. In the last show of the series in 1980 ""Woe to Wo-Fat," McGarret gets his man.
Passings
Khigh Dhiegh in 1991 of kidney and heart failure, Danny Kamekona died in 1996, Jack Lord in 1998 of congestive heart failure, Richard Denning in 1998 of cardiac arrest, Herman Wedemeyer in 1999 of a heart attack, Moe Leale in 2002 and James MacArthur in 2010.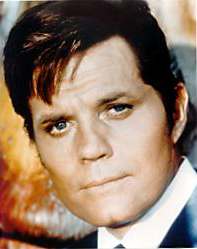 Jack Lord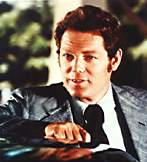 James MacArthur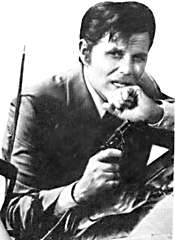 Jack Lord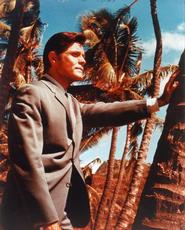 Click to Buy This Picture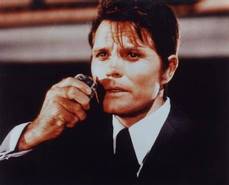 Jack Lord
Hawaii Five-O Trivia
James MacArthur is the son of actress Helen Hayes, who appeared as Danny's Aunt Clara in "Retire in Sunny Hawaii. . . Forever" on 11/7/1975.

Reportedly, Gregory Peck was the first choice for McGarrett.

Series creator Leonard Freeman's mother-in-law Amelia "Mimi" Emma had expressed a wish for her daughter Rose and son-in-law Len to visit her more often, and suggested he do a TV series filmed in Hawaii. When he wanted to call the show "The Man" she claims she suggested Hawaii Five-O as a reflection of Hawaii's entry to the Union as the 50th state.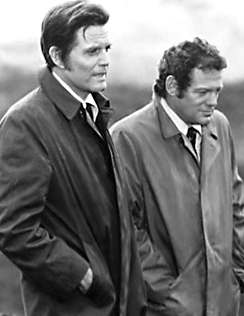 Jack Lord and James MacArthur