BUY ON DVD
The Honeymooners – The Lost Episodes, Boxed Set 4
The Very Best of the Honeymooners
The Honeymooners – Classic 39 Episodes
(The Jackie Gleason Show)
(Dumont Cavalcade of Stars)
(Jackie Gleason Show)
9/20/1952 – 6/1955
CBS 60 minutes
(Honeymooners)
10/1/1955 – 9/22/1956
CBS 30 minutes – 39 episodes
(Jackie Gleason Show)
9/1956 – 6/22/1957
CBS 60 minutes
10/3/1958 – 1/2/1959
CBS 30 minutes
(Jackie Gleason and His American Scene Magazine until 1966-1967, then back to Jackie Gleason Show)
9/29/1962 – 9/12/1970 CBS 60 minutes
Honeymooners Cast
How Sweet It Is
Jackie Gleason as Ralph Kramden
Art Carney as Ed Norton
Audrey Meadows as Alice Kramden (1952-1961)
Joyce Randolph as Trixie Norton (1952-1961)
Pert Kelton as Alice Kramden (1951-1952)
Sue Ann Langdon as Alice Kramden (1962)
Sheila MacRae as Alice Kramden (1966-1973)
Jane Kean as Trixie Norton (1966-1978)
Honeymooners Theme Song
"You're My Greatest Love" by by Jackie Gleason and Bill Templeton
Honeymooners Tidbits – And Away We Go!
The Honeymooners was really television's first spin-off. It first appeared in 1951 as a 12 minute sketch on "The Cavalcade of Stars" with Pert Kelton playing Alice. The Honeymooner sketch was immediately popular and Gleason took it on the road i 1952 for live perfromances. The grueling schedule proved too much for Pert Kelton.
In 1952 CBS bought the show from Dumont and renamed it the "Jackie Gleason Show." Audrey Meadows took over as Alice and Joyce Randolph came onboard as Trixie. The "Jackie Gleason Show" was an hour long variety show of which the Honeymoners was but a sketch and which also featured the June Taylor Dancers and the Ray Bloch Orchestra. (Gleason would marry June Taylor's sister Marilyn in 1975.)
The hour format was tiring and so it was decided in 1955 to spin-off the Honeymooners and fill the other half hour with "Stage Show." These 39 episodes are the only ones in which the show stood on its own. All were filmed twice weekly before a live audience. The ratings weren't good and CBS dropped the show to return to a new version of the old variety "Jackie Gleason Show" . Then Gleason did "Jackie Gleason and His American Scene Magazine" which ran from 1962-1966.
In 1966 Gleason moved the show to Miami Beach and dropped the "Magazine format." Art Carney returned as Ed Norton, first in guest appearances and then permanently. Nether Audrey Meadows nor Joyce Randolph wanted to move to Miami so Sue Ann Langdon had the role of Alice. Supposedly she had conflicts with Carney and was replaced by Sheila MacRae with Jane Kean playing Trixie.
Touchingly, Audrey Meadows did return to film the story, "The Adoption," on 1/8/1966. And Pert Kelton returned in the story "Rififi – Brooklyn Style" on 3/4/1967 as Mrs. Gibson, Alice's mother!
Ever wonder where the so called "Lost Episodes" came from? Gleason announced the discovery of these live sketches in 1985. Of varied length and taken from the old kinescopes from 1952-1957, they were packaged into half hours.
Passings
Pert Kelton died in 1968 of a heart attack, Jackie Gleason in 1987 of colon and liver cancer, and Sheila MacRae passed in 2014 at 89.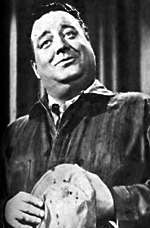 Jackie Gleason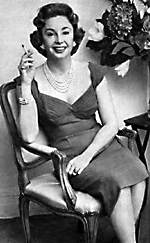 Audrey Meadows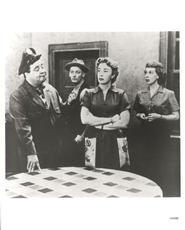 The Cast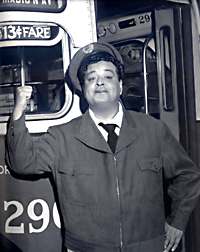 Jackie Gleason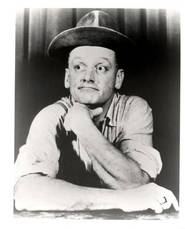 Art Carney
Honeymooners Trivia
Racoon Lodge
Ooo-Wooo is the official greeting of members

Ralph is the treasurer

Alice and Trixie belong to the Ladies Auxiliary

The Grand High Exalted Mystic Ruler of the Racoons has three tails on his hat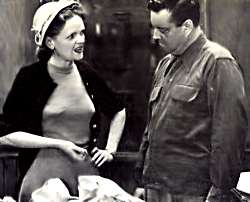 Pert Kelton and Jackie Gleason