Buy Lou Grant on DVD
With the exception of a couple of very poor VHS copies on Amazon, no seasons of Lou Grant have been officially released by the studio.
---
Lou Grant
September 20, 1977 – September 13, 1982
114 one hour episodes (5 seasons) in color on CBS
Created by: James L. Brooks, Allan Burns and Gene Reynolds
Produced by: MTM Studios
CAST
Edward Asner
Mason Adams
Jack Bannon
Robert Walden
Linda Kelsey
Daryl Anderson
Nancy Marchand

Lou Grant
Charlie Hume
Art Donovan
Joe Rossi
Billie Newman
Dennis "Animal" Price
Mrs. Pynchon
Music By
Patrick Williams
STORYLINE
Trading comedy for drama in this spin-off, the gruff newsman Lou Grant from The Mary Tyler Moore Show made a new start as the city editor of a Los Angeles daily newspaper. Instead of situations that made us laugh this new series tackled controversial and topical subjects and was voted by newspaper journalists as portraying the most realistic newsroom ever on television.
Lou Grant was still wonderfully portrayed by Ed Asner who rode roughshod over reporters Art Donovan (Jack Bannon), Joe Rossi (Robert Walden), Billie Newman (Linda Kelsey) and photographer Dennis "Animal" Price (Daryl Anderson). Lou's boss was managing editor Charles Hume (Mason Adams) and the owner of the newspaper was Mrs. Pynchon (Nancy Marchand) who often butted heads with Grant but always with an air of mutual respect.
Lou Grant won 13 Emmy Awards, including "Outstanding Drama Series". Asner won two Emmy's for his portrayal of Grant; Marchand won an Emmy for "Outstanding Supporting Actress in a Drama Series" four of the five years the series ran; Walden, Kelsey, and Adams all received multiple nominations for supporting Emmy's.
Knowing that the show was being canceled a final episode in which the paper shuts down was envisioned and even researched for authenticity however the studio pulled the plug on the show before it could be filmed. Rumors swirled that Asner's left wing politics rubbed the studio execs the wrong way but like most rumors it was strongly denied and eventually died away.
Video Clip of Lou Grant Intro
Passings
Mason Adams died in 2005, he was 86
Nancy Marchand died of lung cancer in 2000, she was only 71
Jack Bannon passed in 2017 at 77
Ed Asner died in 2021, he was 91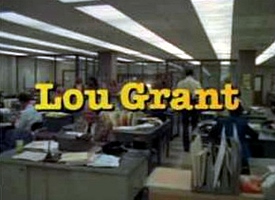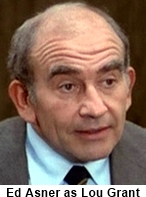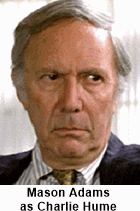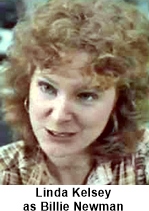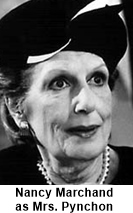 TRIVIA:
Lou Grant was considered, by many, to be the most insightful and intelligent show on tv at that time. When the series aired on Monday nights, journalism classes would dismiss early, so that the faculty and students could watch the new episodes and then have a classroom discussion about the episode.