Buy MOD SQUAD on DVD
First Season
Second Season
Third Season
Fourth Season
Fifth Season
Mod Squad
9/24/1968 – 8/23/1973
ABC 60 minutes
Color – 123 episodes
Sept. 1968 – August 1972 Tues. 7:30-8:30
Sept. 1972 – August 1973 Thurs 8:00-9:00
Produced by Aaron Spelling
Mod Squad Cast
Michael Cole as Pete Cochran
Clarence Williams III as Lincoln 'Linc' Hayes
Peggy Lipton as Julie Barnes
Tige Andrews as Capt. Adam Greer
Mod Squad Theme Song
"Mod Squad" by Earle Hagen
Mod Squad Tidbits
The year was 1968 and it was the dawning of the Age of Aquarius. Penny loafers were out; bell bottoms were in. When what to our TV sets did we behold but Pete, Linc and Julie – The Mod Squad.
The premise was based on an actual police officer, Bob Ruskin, who in the late Fifties ran a squad of young undercover narcs. He wrote a script but it took nearly a decade for the idea to hold.
The premise was that these three had brushes with the law and were currently on probation. They were recruited by Capt. Adam Greer (Tige Andrews) to fight adult crime using their youth and "hippie" look as cover.
Pete Cochran (Michael Cole) had been thrown out of his Beverly Hills home by his rich parents and he had stolen a car. Lincoln Hayes (Clarence Williams III) was the product of a 13 kid ghetto home who had been arrested at the Watts riots. Julie Barnes (Peggy Lipton) was the homeless daughter of a prostitute.
They were never straight cops. They questioned everything they did and worried about the morality of arrests. Oh, and they never tried to trap other young people. Sympatico, you see. The Mod Squad arrested people who preyed on young people.
Mostly the show's success came from how cool these characters were. Opposite them on Tuesdays was Jerry Lewis and Lancer, a Western. Not hard to predict what young people would choose to watch.
I remember this show so clearly because I wanted to be as cool as Julie. Fat chance, but a girl can dream.
Mod Squad Passings
Tige Andrews died in 2007 of cardiac arrest.
Peggy Lipton passed of colon cancer in 2019 she was only 72
Clarence Williams also died of colon cancer in 2021, he was 81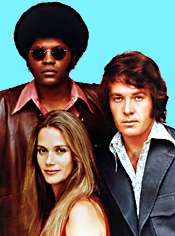 Clarence Williams III, Peggy Lipton
and Michael Cole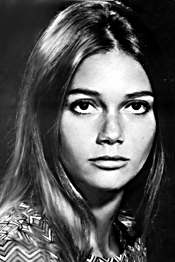 Peggy Lipton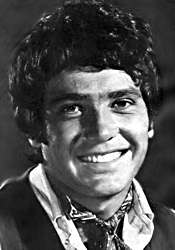 Michael Cole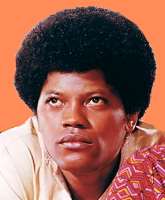 Clarence Williams III

Peggy Lipton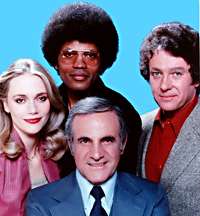 Peggy Lipton, Clarence Williams III, Michael Cole
and Tige Andrews