Buy The Mothers-in-Law on DVD
September 10, 1967 – April 13, 1969
(56) 1/2 hour episodes (2 seasons)
in color on NBC
Created by: Bob Carroll, Jr. and Madelyn Davis (Pugh)
Produced by: Desi Arnaz
CAST
Eve Arden ——————- Eve Hubbard
Herbert Rudley ————– Herb Hubbard
Kaye Ballard —————- Kaye Buell
Jerry Fogel —————– Jerry Buell
Deborah Walley ————– Suzie Hubbard Buell
Roger C. Carmel ————- Roger Buell (1967-68)
Richard Deacon ————– Roger Buell (1968-69)
Desi Arnaz —————— Raphael Del Gado
Opening Theme
By: Jeff Alexander
STORYLINE
Eve Hubbard (Eve Arden) and her husband Herb (Herbert Rudley) live next door to Kaye Buell (Kaye Ballard) and her husband Roger (Roger Carmel) in a suburban Los Angeles neighborhood. They are all friends in a neighborly kind of way until the unimaginable happens. The Hubbard's daughter Suzie (Deborah Walley) marries the Buell's son Jerry (Jerry Fogel). What is she doing marrying into that family….. what was he thinking marrying that woman's daughter!
You don't need much of an imagination to see the hilarious situations set up by this paring. Add to that a feisty, loud and Italian Kaye Ballard going toe to toe with the equally sarcastic and venomous Eve Arden.
When they're not squaring off about each others short comings, they are attempting to micro manage their children's lives. This is made that much easier because of the fact that the kids live in the Hubbard's garage. Eve and Kaye's bantering either for, against or just about the kids was usually followed by the realization that everything that either one of them did was out of love and for their children's benefit. This would inevitably drive them to a joint crying session or affectionate hug.
This was farcical slapstick physical humor at its finest. Produced by Desi Arnez (after the divorce from Lucy) and with some of the writers from "I Love Lucy" this sitcom had a lot going for it.
A contract dispute with Roger Carmel led to his being replaced for the second season by Dick van Dyke veteran Richard Deacon as Roger Buell. Whether this was the cause or a change in the time slot was, the ratings dropped and the show was canceled at the end of season 2.
Video Clip of The Mothers-in-Law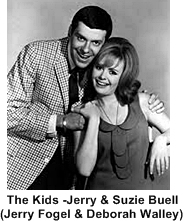 Passings
Eve Arden died in 1990 of colorectal cancer, she was 82 years old
Herbert Rudley died in 2006 of natural causes, he was 96
Roger C. Carmel died in 1986 of congestive heart failure, he was 54
Richard Deacon died of cardiovascular disease in 1984, he was 63
Deborah Walley died of esophageal cancer in 2001, she was 59
Desi Arnaz passed away in 1986 of lung cancer, he was 69
Jerry Fogel died in 2019 at 83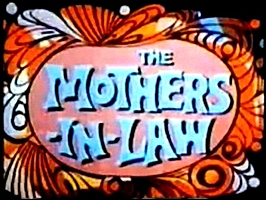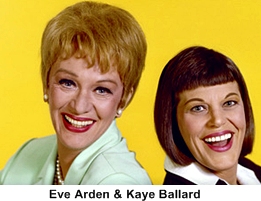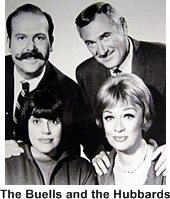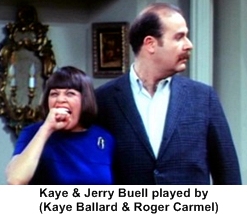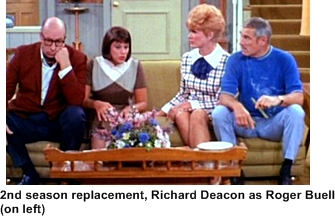 TRIVIA:
Jerry and Suzie Buell were 21 year old newlyweds when in fact Suzie (Deborah Walley)was 27 and Jerry (Jerry Fogel) was 30. Kaye Ballard was 38 making her only 8 years older than her television son.