BUY on DVD
Red Skelton Whistling Collection
(Whistling in the Dark / Whistling in Dixie / Whistling in Brooklyn)
Red Skelton – Unreleased – Collector's Edition
Select Shows from 1959-1962
The Collector Edition Red Skelton
18 DVD Boxed Set! 63 Great Shows!
9/30/51 -8/29/1971
NBC/CBS 1 Hour
30 and 60 minutes
Black and White/Color
Red Skelton Show Cast
Red Skelton
David Rose Orchestra
Red Skelton Show Tidbits
The Red Skelton Show began on radio in 1941 and was a success but television was the medium which best showcased the huge talents of Red Skelton. Radio didn't allow for Skelton to demonstrate his gift for pantomine and sight gags.
The show always featured a guest star and some skits. Musical guests performed and one of the first TV appearances of the Rolling Stones was on Red Skelton.
But it was for the wonderful characters Skelton created that people tuned in. Among those characters:
Clem Kadiddlehopper
Freddy Freeloader
The Mean Widdle Kid
Sheriff Deadeye
Willy Lump Lump
Cauliflower McPugg
Bolivar Shagnasty
San Fernando Red
Skelton always closed his show with "God Bless."
Passings
Red Skelton died in 1997 of pneumonia.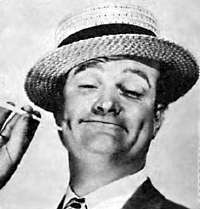 Red Skelton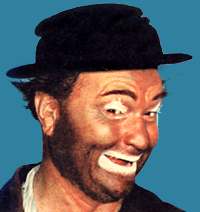 Red Skelton

Red Skelton