Click for Denny Miller's Main PageYoung and just fresh from his days as a UCLA basketball star, Denny Miller was entrusted with the lead role in Tarzan the Ape Man. (1959) This movie remains a favorite with an almost cult-like following.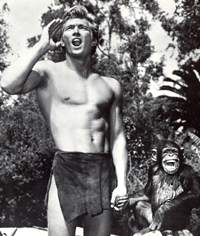 From the Denny Miller Collection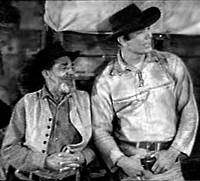 From the Megan Herring CollectionNext came his role as scout Duke Shannon on Wagon Train. (1961-1964)After Miller left the trains a rollin' he went on to star as Mike McCluskey in the TV series, Mona McCluskey.(1965-1966) The story was of an Air Force Sergeant (Miller) who was married to a movie star (Prowse) and their struggles to live on his salary, not hers.
Shown at right with co-star, Juliet Prowse.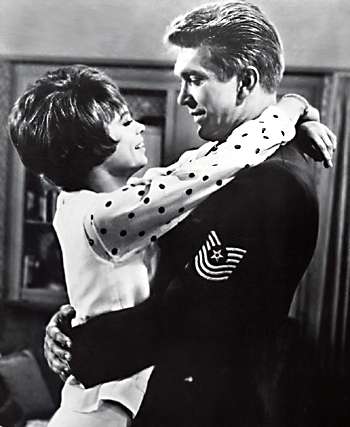 From the Denny Miller Collection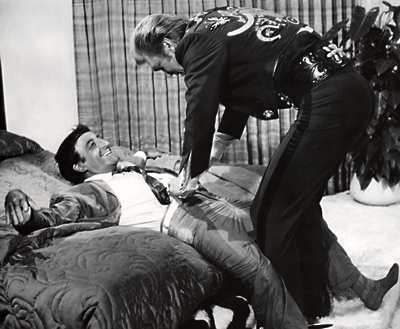 From the Denny Miller CollectionIn 1968 Miller had the opportunity to work with Blake Edwards and Peter Sellers when he played 'Wyoming Bill' Kelso in the movie, The Party.Denny Miller played Sherriff Owen Kearney in several episodes of Lonesome Dove, The Series. (1992)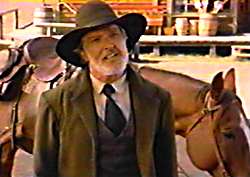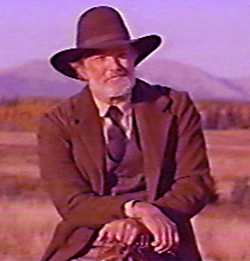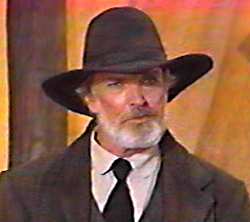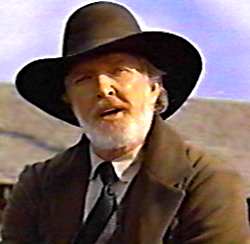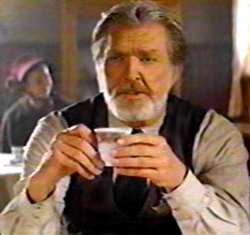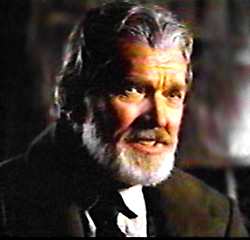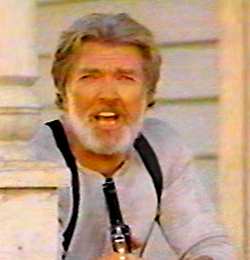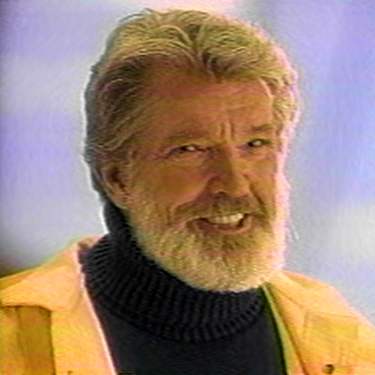 These days you have probably seen Denny Miller most often in the Gorton fisherman commercials. He has been spokesman for the company for nine years.Below is a partial list of Denny Miller's featured credits.Tarzan: The Legacy of Edgar Rice Burroughs (1996) (TV) as Interviewee, film Tarzan
Circle of Power (1983) as Uwe
Caboblanco (1980) as Horst
The Norseman (1978) as Rauric
Dr. Scorpion (1978) (TV) as The Dane
Danger in Paradise (1977) (TV)
The Gravy Train (1974) as Rex
The Island at the Top of the World (1974) as Town Guard
Buck and the Preacher (1972) as Floyd
Making It (1971) as Skeeter
Vanished (1971) (TV) as Cincom
Commander Play Dirty (1968) (as Scott Miller) as Boudesh
The Party (1968) as 'Wyoming Bill' Kelso
The Doomsday Machine (1967) as Colonel
Don Price Run Like a Thief (1967) (as Scott Miller)
Mona McCluskey (1965) (TV) as Mike McCluskey
Love in a Goldfish Bowl (1961) as Oscar Flegler
Wagon Train (1957) (TV)(as Scott Miller) as Duke Shannon (1961-1964)
Tarzan, the Ape Man (1959) as Tarzan
Some Came Running (1958) (uncredited) as Dewey ColeAs McBride in
Dr. Quinn Medicene Woman
"Dead or Alive" Parts 1 & 2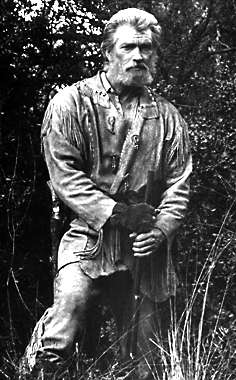 From the Denny Miller Collection