The names of famous and influential people are scattered throughout the FiftiesWeb This is merely a short list for those of you who have been asked the question, Name Some Famous People.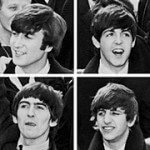 The Beatles (click to visit the Beatles section)
The Beatles English rock music group formed in the late 1950s and disbanded in 1970.
The members were John Lennon, 1940-80, guitar and harmonica; (James) Paul McCartney, 1942-, guitar and piano;
George Harrison, 1943-2001, guitar and sitar; and Ringo Starr (Richard Starkey), 1940-, drums.
All were born in Liverpool, England the music and lyrics for most of their songs were written by Lennon and McCartney
From 1963 to 1970 the group released 18 record albums all of which were #1 in the UK and US
Fist appearance in America: February 7, 1964
Last appearance as a group: January 30, 1969 on the rooftop of the Apple Corp. Building.
The Beatles dominated rock music in the 1960s, eventually disbanding when they felt their possibilities as a group were exhausted.
(click to see complete Beatles Facts Sheet)
Rolling Stones (click to visit the Rolling Stones Page)
Often billed as the world's greatest rock and roll band
they are certainly the most prolific and long lasting group of their generation.
Mick Jagger, born 1943 in Dartford, Kent, England (Vocals)
Keith Richards, born 1943 in Dartford, Kent, England (Guitar)
Charlie Watts, born 1941 in London, England (Drummer)
Ronnie Woods, born 1947 in Hillingdon, London, England (Guitar)
Above are the current members of the group, others have included.
Brian Jones ('62-'69), Mick Taylor ('70-'75), Ian Stewart (briefly in '62), Dick Taylor (briefly in '62), Tony Chapman (briefly in '62), Bill Wyman ('62-'93)
The band has released over 90 Top 100 singles and more than forty one albums including compilations.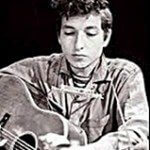 Bob Dylan (click to visit the the Bob Dylan Page)
He was probably the most influential song writer of the decade.
One of the first rock artists to inject political and social commentary into his lyrics.
His music was closely associated with the civil rights and antiwar movements of the sixties.
Between 1962 & 2005 he has recorded 48 albums.
First album: Bob Dylan released in 1962
Last album: In Concert – Brandeis University 1963 was released in 2010.
His music was heavily influenced by early exposure to folk, blues, and country music.
He is credited with being the person who first exposed the Beatles to marijuana.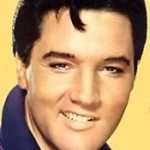 Elvis Presley (click to visit the Elvis section)
Often referred to as the "King of Rock and Roll" or simply "the King".
Born: 1935 in Tupelo, MS
Died: 1977 (drug related) in Graceland, TN
In 1960 he is released from the Military as a Sergeant and returns to much fanfare.
Although known best for rock & roll his three Grammy Awards came for gospel songs,
he didn't write his own songs but his performing covered many genres ie: rock and roll, pop, rockabilly, country, blues, gospel and R&B.
Elvis is the best selling solo artist In U.S. History.
Elvis charted more songs on Billboard's Hot 100 than any other artist. (149)
Elvis spent more weeks at the top of the charts than any other artist. (80)
Elvis had the greatest number of consecutive #1 hits. (10)
Elvis is second only to the Beatles in total of #1 hits. (18)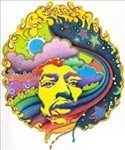 Jimi Hendrix
He is often considered to be the greatest electric guitarist in the history of rock music
Born: 1948 in Seattle, WA
Died: 1970 (drug related) in London, England
He pioneered certain guitar techniques like the use of a Wah-wah pedal
and using amplifier feedback as a type of musical accompaniment.
Known for his outrageous brightly colored clothes, scarves and hats
he also acted outrageous on stage at one point lighting his guitar on fire
Jimi Hendrix died of a self induced (accidental?) drug overdose, some claim he was murdered.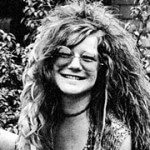 Janis Joplin
Started as a folk singer but her bluesy renditions of rock songs is her legacy.
Born: 1943 in Port Arthur, Texas
Died: 1970 age 27 (drug related) in Los Angeles, CA
She was a symbol for rebellion against the establishment which endeared her to the whole hippie movement.
Bobby McGee and Mercedes Benz which was the last song she recorded
James Brown (click to visit the James Brown page)
Born 1933 in Barnwell, South Carolina
Died 2006 (congestive heart failure)
The God Father of Soul,  he is credited as having been the originator of the R&B and soul sounds that came out of the 1960s. His musical upbringing was strictly gospel but the biggest influence on him both as a person and a performer was Little Richard. He was incarcerated as a juvenile and later as an adult but nothing could slow the growth of this talented entertainer.
Some of his bigger hits include:
Please, Please, Please (1956)
Try Me (1959)
Papa's Got a Brand New Bag (1965)
I Got You (I Feel Good) (1965)
"It's a Man's Man's Man's World (1966)
I Got The Feelin' (1968)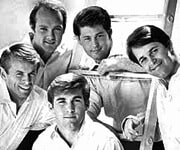 Beach Boys (click to visit the Beach Boys page)
The brothers Brian, Dennis, and Carl Wilson with Mike Love and Al Jardine.
Creators of lush songs described as making every American kid want to be on the beach. They were one of the most innovative bands ever, the Beach Boys invented California rock. Their first hit "Surfin" was written by Brian Wilson in highschool. Big waves, fast cars and pretty girls were the backdrop for their subsequent hits.
In 1966, the Pet Sounds album and "Good Vibrations" single were heralded as probably the best and most inventive music to come out of the 1960s. The Beach Boys are regarded as the most iconic American band and one of the most critically acclaimed, commercially successful, and widely influential bands of all time.

Led Zeppelin
One of the first groups to not release singles preferring to develop the concept of "album-oriented rock".
Formed in England in 1968 they toured the U.S almost immediately.
Called one of the originators of Heavy Metal in actuality over a third of their music was acoustic.
Played unique Gibson electric guitars, specifically Page's double necked SG.
Members : Jimmy Page (guitar), Robert Plant (vocals, harmonica), John Paul Jones (bass guitar, keyboards, mandolin), and John Bonham (drums)
John Bonham died in 1980 of asphyxiation from vomit while sleeping.
Instead of replacing Bonham the group decided to disband and pursue separate careers.
Two reunion concerts have been extremely successful with the fans but hard to arrange between the surviving members.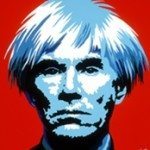 Andy Warhol
As a painter, printmaker, and filmmaker he is credited as being the most successful Pop Artist.
Born: 1928 in Pittsburgh, PA
Died: 1987 (complications from gallbladder surgery) age 57
Pop Art is drawn from popular mass culture, such as advertising, comic books and average cultural objects
it is then highly colorized and visually enhanced contrary to traditional works of art.
Much was written about Warhol's homosexuality although it was rumored that he was a virgin till his death.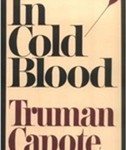 Truman Capote
Odd and eccentric writer, famous for In Cold Blood which was written with the help of his dear friend Harper Lee who wrote To Kill a Mockingbird.
Other famous titles include Other Voices, Other Rooms his first major work and Breakfast at Tiffany's
which was made in to a movie in 1961 starring Audrey Hepburn and George Peppard.
He was a frequent guest on talk shows and an entrenched member of the Hollywood jetsetting "in crowd" during the 1960s.