So many famous people from the 50s left a lasting impact on me. Marilyn Monroe glamorous allure and captivating charm made her the epitome of beauty and femininity. I was utterly entranced by her movies and her enchanting presence on screen.
The rise of Elvis Presley in the 50s was another influence. His music and electrifying performances propelled rock 'n' roll into the heart of popular culture. His hip-shaking tunes made me want to dance and sing along, and his rebellious spirit ignited a new generation.
But it wasn't just entertainers who shaped the 1950s. There were individuals like Martin Luther King Jr., whose unwavering dedication to civil rights and his memorable speech, "I Have a Dream," deeply moved me. His words echoed my belief in equality and justice for all.
This is merely a short-short list for those of you who have been asked the question, who are some of the most famous person in the 1950s?
Famous People in Entertainment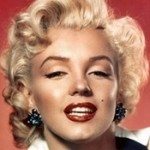 Marilyn Monroe
Real Name: Norma Jeane Mortenson or Baker
Born: 6/1/26 in Los Angeles, California
Died: 8/5/62
Legendary actress and star of such films as Gentlemen Prefer Blondes (1953) and Some Like It Hot (1959). She was married to baseball legend Joe DiMaggio and playwright Arthur Miller (see "Arts" below). She died of an overdose of sleeping pills, which probably was suicide.
---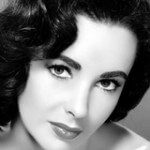 Elizabeth Taylor
Born: 2/27/32 in London, England
Died: March 23, 2011
Actress. Her films include National Velvet (1944), A Place in the Sun (1951), Giant (1956) and Cat on a Hot Tin Roof (1958), and Cleopatra (1963). She won Oscars for Who's Afraid of Virginia Woolf? (1966) and Butterfield 8 (1960). Taylor has been active in fundraising for AIDS-related causes. Her former husbands include Eddie Fisher, Richard Burton (twice) and most recently construction worker Larry Fortensky. Click Here for full list of her hubbies!
---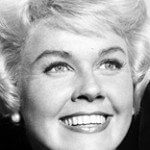 Doris Day
Real Name: Doris von Kappelhoff
Born: 4/3/24 in Cincinnati, Ohio
A singer, actress who was America's No.1 female box office attraction during the late 1950s and '60s. Doris Day starred in a number musicals, comedies, and thrillers, including The Pajama Game (1957) and Pillow Talk (1959), often pairing with Rock Hudson. She later left films to star in the popular TV sitcom The Doris Day Show (1968–73). Her hit songs include Que Sera Sera.
---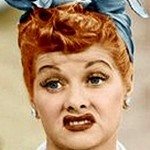 Lucille Ball
Born: 8/6/11 in Jamestown, New York
Died: 4/26/89
Zany comedienne best known and loved for I Love Lucy (1951–57). Lucille Ball won 8 Emmy's over the years of her career. Her films include Stage Door (1937) and Mame (1974). She was married to Cuban bandleader Desi Arnaz, with whom she had children Desi Arnaz, Jr. and Lucy Arnaz and later to Gary Morton.
---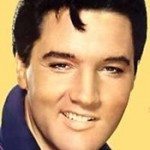 Elvis Presley
Born:1/8/1935 in Tupelo, Mississippi
Died: 8/16/1977 in Memphis, Tennessee
The Elvis Presley section of the FiftiesWeb talk about him in more details
---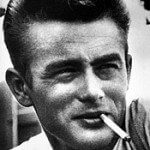 James Dean
Born: 2/2/31
Died: 9/30/55
Brooding, rebel actor who achieved cult-figure status after making only three films, Rebel Without a Cause (1955), East of Eden (1955) and Giant (1956). Dean died in a car accident which cut off a promising career.
---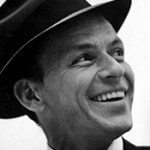 Frank Sinatra
Born: 12/12/15 in Hoboken, New Jersey
Died: 5/14/98
Both an Academy Award-winning actor and a Grammy Award-winning singer. Ole Blue Eyes, the Chairman of the Board is perhaps best known as the leader of the Rat Pack, a group which included Dean Martin, Sammy Davis Jr., Peter Lawford and Joey Bishop. Sinatra was a heartthrob for bobby-soxers who phrasing of songs remains classic. His screen performances include From Here to Eternity (1953) for which he won the Oscar, The Manchurian Candidate (1962), and The Man With the Golden Arm (1955).
---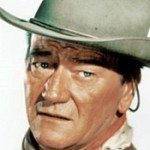 John Wayne
Real Name: Marion Michael Morrison
Born: 5/26/1907 in Winterset, lowa
Died: 6/11/1979
Portrayed the quintessential American hero onscreen. Best known as a cowboy in John Ford directed Westerns such as Stagecoach (1939), Fort Apache (1948) and She Wore a Yellow Ribbon (1949) and Rio Grande (1950). Wayne won an Academy Award for True Grit (1969). Click to Hear John Wayne.
---
Famous People in Arts – Writers, Playwrights, and Painters

Ernest Hemingway
Born:1899 in Oak Park, Illinois
Died: 7/2/1961
One of the great American writers of the 20th century. Hemingway's lean stories usually dealt with men living active, dangerous lives, soldiers, fishermen, athletes, bullfighters, who meet challenge and hardship with quiet courage. Works include "A Farewell to Arms" (1929),"To Have and Have Not" (1937), "For Whom the Bell Tolls" (1940), and "The Old Man and the Sea" (1952). Many of Hemingway's books were made into movies. He was awarded the 1954 Nobel Prize in literature
Hemingway shot himself, committing suicide by gun as had his father before him.
---

Tennessee Williams (Thomas Lanier Williams)
Born: 3/26/1911 in Columbus, Mississippi
Died: 2/24/1983 in New York City
South's greatest playwright whose plays reflected his Southern experience. He achieved more fame when many of his plays were made into movies. Works include "The Glass Menagerie" (1945), "A Streetcar Named Desire" (1947 for which he won the Pulitzer), "Cat on a Hot Tin Roof" (1955 for which he won the Pulitzer) and "Night of the Iguana" (1961).
---

Arthur Miller
Born:10/17/1915 in New York City
Died: 2/10/2005
Leading American dramatist whose best known work, "Death of a Salesman" (1949) won the Pulitzer Prize. Other works include "The Crucible" (1953), "A View From the Bridge" (1955 also a Pulitzer Prize), "After the Fall" (1964) and the screenplay for "The Misfits" (1961).
Miller's fame increased when he married Marilyn Monroe in 1956, later to divorce in 1961.
In 1957 Miller was convicted of contempt of Congress for refusing to name names to the House Un-American Activities Committee. In 1958 United States Court of Appeals overturned the conviction.
---

Dr. Benjamin Spock
Born: 5/2/1903 in New Haven, Connecticut
Died: 1998
Pediatrician whose book, "Baby and Child Care" (1946) would become the manual for the parents of Baby Boomers. Spock's book would be translated into 39 languages and sell more than 50 million copies, making it second in sales only to the Bible.
---

J. D. Salinger
Born:1/1/1919 in New York City
Died: 1/27/2010
His work consists mainly of one book and some short stories. But what a book. "The Catcher in the Rye" (1951), a novel about a schoolboy at odds with society, was wildly popular with college students. In 1965, Salinger retreated from public life.
---

Herman Wouk
Born: 5/27/1915 in New York City
An American writer whose first major work, "The Caine Mutiny" (1951) was later turned into a popular movie starring Humphrey Bogart. Then came Marjorie Morningstar (1955) which was made into a movie starring Natalie Wood. Two later novels about World War II, The Winds of War (1971) and War and Remembrance (1978), were equally successful and formed the basis for two television miniseries.
---

"Mickey" Spillane (Frank Morrison Spillane)
Born: 3/9/1918 in Brooklyn, New York
Died: 7/17/2006
Paperback novels enjoyed banner sales in the Fifties with Mickey Spillane's creation of Mike Hammer at the front of the pack. There have been 13 Mike Hammer books, 2 television series and many movies and made for TV movies. Spillane has sold over 130 million books.
---

Jackson Pollack
Born:1912 in Cody, Wyoming
Died: 1956
Painter who's style is considered abstract expressionism. His experimentation's led to the development of his famous "drip" technique, in which he energetically drew or "dripped" complicated linear rhythms onto enormous canvases. He was killed in an automobile accident.
---
Famous People in Politics & The World

Harry S. Truman
Born: 5/8/1884 in Lamar, Missouri
Died: 12/26/1972
33th President of the United States 1945-1953
Married to Elizabeth Virginia Wallace Truman
Elected vice president in 1944, Truman became president upon Franklin Roosevelt's sudden death in April 1945. This was during World War II and Truman had to finish defeating the Axis powers. Germany surrendered on May 8, 1945 but to end the war with Japan,Truman authorized the dropping of atomic bombs on Hiroshima and Nagasaki on Aug. 6 and Aug. 9, 1945. Japan surrendered on Aug. 14.
Truman surprised everyone by defeating the heavily favored Thomas E. Dewey in 1948. Truman's Vice-President from 1949–1953 was Alben W. Barkley
---

Dwight D. Eisenhower
Born:10/14/1890 in Denison, Texas
Died: 3/28/1969
34th President of the United States 1953-1961
Married to Mamie Geneva Doud Eisenhower
Eisenhower was frist a war hero who served in the Philippines from 1935 to 1939 with Gen. Douglas MacArthur. Afterward, Gen. George C. Marshall, the Army Chief of Staff, brought him into the War Department's General Staff and in 1942 placed him in command of the invasion of North Africa. In 1944, he was made Supreme Allied Commander for the invasion of Europe and commanded the D-Day invasion of Normandy.
In the 1952 Presidential election, he defeated Gov. Adlai E. Stevenson of Illinois. Eisenhower was re-elected in 1956 by again defeating Stevenson, 457 electoral votes to 73 for Stevenson. His Vice-President was Richard M. Nixon.
---

Richard M. Nixon
Born: 1/9/1913 in Yorba Linda, California
Died: 4/22/1994, in New York, New York
37th President of the United States 1969-1974
Vice-President of the United States 1953-61 (under Eisenhower)
Married to Patricia Ryan Nixon
Nixon is the only President forced to resign in disgrace. Scandal was always part of his political life and in 1952 he was forced to make what is known as the "Checkers" speech.
As Vice-President, Nixon often traveled abroad, and in 1958 he faced a hostile demonstration in Venezuela. In 1959 on a trip to the Soviet Union, he engaged in a much-publicized informal "kitchen" debate with Premier Nikita Khrushchev.
In 1960 Nixon was defeated by John F. Kennedy for the presidency even though he gained almost as much of the popular vote.
Nixon won the White House in 1968 by defeating then Vice-President Hubert Humphrey and again in 1972, against Senator George McGovern of South Dakota.
---

Martin Luther King Jr.
Born: 1/151929 in Atlanta, Georgia
Died: 4/4/1968 in Memphis, Tennessee
The Rev. Dr. Martin Luther King, Jr. is deservedly the name most closely associated with the Civil Rights movement in the United States. His message of nonviolent protest resonates today.
Dr. King organized the massive March on Washington (August 28, 1963), which brought more than 200,000 people together and where, at the Lincoln Memorial, King delivered the "I Have A Dream" speech. In 1964 he was awarded the Nobel Peace Prize. On April 4, 1968, he was shot and killed on the balcony of the motel where he was staying. James Earl Ray was later convicted of his murder. His birthday is an American national holiday, celebrated on the third Monday in January.
---

Queen Elizabeth of Great Britian (Elizabeth Alexandra Mary Windsor)
Born: 4/21/1926
Died: 9/8/2022
Queen of Great Britain since 1952, she is the eldest daughter of King George VI. She married Lieutenant Mountbatten, now His Royal Highness The Prince Philip, Duke of Edinburgh in Westminster Abbey on November 20, 1947. Her Majesty was Time Magazine's Woman of the Year in 1952, when she accessioned to the throne.
---

Premier Nikita Khrushchev of the Soviet Union
Born: 4/17/1894 Kalinovka
Died: 9/11/1971
Khrushchev was Soviet Communist leader, premier of the USSR (1958–64), and first secretary of the Communist party of the Soviet Union (1953–64). Khrushchev was vehemently pro-communist and anti-capitalist in his world view. In November of 1956 during a diplomatic reception at the Kremlin, Soviet Premier Nikita Khrushchev told Western diplomats: "Whether you like it our not, history is on our side. We will bury you."
He was named Time Magazine's Man of the Year in 1957. He toured the United States in 1959. In 1962 he was forced to remove missiles from Cuba, backing down to President John Kennedy. In October 1964, Khrushchev was removed from power at least in part because of his failure in the Cuban Missile Crises.
Thereafter he lived in obscurity outside Moscow until his death in 1971.
---

President Charles De Gaulle of France
Born:1890
Died: 1970
French general and statesman, first president (1959–69) of the Fifth Republic.
During World War II when France was invaded by Germany, De Gaulle, who had opposed the Franco-German armistice, fled in June of 1940 to London, where he organized the Free French forces and rallied several French colonies to his movement. De Gaulle was Time Magazine's Man of the Year for 1958.
---

Prime Minister David Ben-Gurion of Israel
Born: 1886 in Plónsk, Poland
Died: 1973
Architect of the then new nation state of Israel. Prime Minister of Israel 1948–53, 1955–63.
---

Fidel Castro (Fidel Alejandro Castro Ruz )
Born: 1926 in Birán, Cuba Died: 11/25/2016
Prime Minister of Cuba 1959 – 1976
President of Cuba 1976 – 2008 (resigned for health reasons)
First Secretary of the Communist Party of Cuba 1965
Led a "peoples" revolution in Cuba which started in 1956 and lasted until 1959. Castro's reforms included nationalizing every business and seizing lands for the State. His programs forced over one million middle and upper class Cubans to flee the country and seek refugee status in the US. Castro closely aligned his nation with the USSR receiving aid and money from them. When asked to protect him from the US the Soviets attempted to provide him with nuclear capable missiles, a move which was not tolerated by President Kennedy bringing the world to the brink of a superpower confrontation.