BUY Father Knows Best On DVD
Season One (1954)
Season Two (1955)
Season Three (1956)
Season Four (1957)
Season Five (1958)
Season Six (1959)
Father Knows Best
10/3/1954 – 4/5/1963 CBS, NBC, ABC 30 minutes
Black & White
10/4/1954 – 1960 203 Original episodes
From the 1949 radio show
Father Knows Best Cast
Robert Young as James 'Jim' Anderson
Jane Wyatt as Margaret Anderson
Elinor Donahue as Betty "Princess" Anderson
Billy Gray as James "Bud" Anderson Jr.
Lauren Chapin as Kathy 'Kitten' Anderson
Sarah Selby as Miss Thomas
Jimmy Bates as Claude Messner (1954-1959)
Robert Chapman as Ralph Little (1957-1958)
Robert Foulk as Ed Davis (1955-1959)
Sue George as April Adams (1957-1958)
Vivi Janiss as Myrtle Davis (1955-1959)
Yvonne Lime as Dotty Snow (1954-1957)
Robert Paget as Max Perkins
Roberta Shore as Joyce Kendall (1958-1959)
Roger Smith as Doyle Hobbs (1957-1958)
Paul Wallace as Kippy Watkins (1954-1959)
Father Knows Best Theme Song
"Father Knows Best (Theme)" aka "Waiting (For Love To Find You)" Music by Don Ferris, lyrics by Leon Pober
Father Knows Best Tidbits
Father Knows Best was the ideal. That was the family we all wanted and no one got. Role models are a good thing, but sometimes I wonder if all those perfect people don't set the bar too high and ultimately leave people feeling cheated somehow.
Robert Young never raised his voice, lost patience or did stupid things. He came home and traded his suit coat for a sweater and proceeded to dispense wisdom.
To the show's credit, Mom (Jane Wyatt) wasn't an airhead. She did her fair share to reconcile problems.
Amazingly, when the show first aired, it was a flop, probably because of its 10 PM time slot and too few kids still awake to watch. So CBS cancelled it in March of 1955. Viewers wrote in which caught NBC's attention. They picked the show up and moved it to a new time (8:30 PM) and Father Knows Best was a success. That perked CBS up and the following season, they got the show back!
In 1960 Robert Young had had enough of playing the good dad and he decided to leave the show, of which he owned part. That did it for original shows. But the show was so poular that for the next three years the showed reruns, first on CBS and then on ABC.
Passings
Sarah Selby died in 1980, Robert Young in 1998 of respiratory failure, Jane Wyatt in 2006.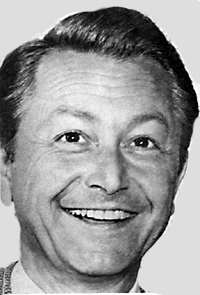 Robert Young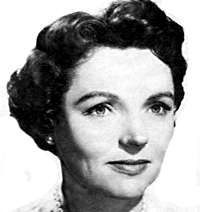 Jane Wyatt
who would one day become
Mr. Spock's mother on Star Trek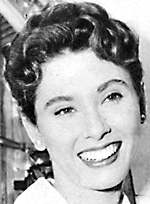 Elinor Donahue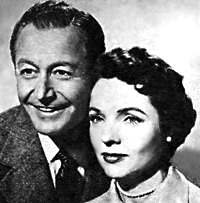 Robert Young and Jane Wyatt
---
External Links
TV Guide's Father Knows Best Page, with TV Listings, Photos, Videos, Exclusive News and More.
Father Knows Best Trivia
Address: 607 South Main Street, Springfield

Jim: Manager of the General Insurance Company

Bud: Used to call Kathy, shrimp, shrimp boat and squirt

Ages at Start: Betty (17), Bud (14) and Kathy (9)

Schools: Springfield Grammar School, Springfield High and Springfield College
For more pics
like those at right,
Go to Stars Today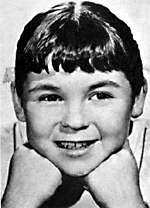 Lauren Chapin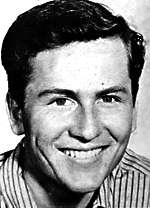 Billy Gray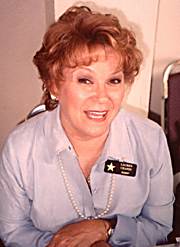 From the William Sasser collection
Lauren Chapin
1999 Asheville Film Festival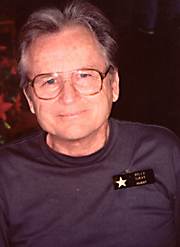 From the William Sasser collection
Billy Gray
1999 Asheville Film Festival