Buy Maude on DVD
The First Season (1972)
The Second Season (1973)
The Third Season (1974)
---
Maude
September 12, 1972 – April 22, 1978
(141) one half hour episodes (6 seasons)
in color CBS
Created by: Norman Lear
Developed by: Norman Lear
Opening theme
"And Then There's Maude"
Performed By: Donny Hathaway
Lady Godiva was a freedom rider
She didn't' care if the whole world looked.
Joan of Arc with the Lord to guide her
She was a sister who really cooked.
Isadora was the first bra burner
And you're glad she showed up. (Oh yeah)
And when the country was falling apart
Betsy Ross got it all sewed up.
And then there's Maude.
And then there's Maude.
And then there's Maude.
And then there's Maude.
And then there's Maude.
And then there's Maude.
And then there's
That old compromisin', enterprisin', anything but tranquilizing,
Right on Maude.
CAST
Bea Arthur
Bill Macy
Conrad Bain
Rue McClanahan
Adrienne Barbeau
Hermione Baddeley
Esther Rolle
Brian Morrison

Maude Findlay
Walter Findlay
Dr. Arthur Harmon
Vivian Cavender Harmon
Carol Traynor
Mrs. Nell Naugatuck
Florida Evans
Phillip Traynor
STORYLINE
Maude was another Norman Lear production and spin-off of All in the Family. The character of Maude Findlay (Bea Arthur) was introduced as Edith Bunker's cousin from Tuckahoe, NY. She was an outspoken social liberal and feminist who always went head to head with Archie over practically any subject.
When the series begins Maude lives with her fourth husband Walter Findlay (Bill Macy), her grown divorced daughter Carol Traynor (Adrienne Barbeau) and Carol's young son Phillip Traynor (Brian Morrison). During the series six year run there are three different housekeepers. The first was Florida Evans (Esther Rolle) who argued with Maude on most subjects and was so popular with the fans she got her own spin-off series Good Times and leaves Maude's employment. The second became a live-in housekeeper Mrs. Naugatuck (Hermione Baddeley) who was also a thorn in Maude's side but primarily because of their intense dislike of each other. The third one was Victoria Butterfield (Marlene Warfield) but her non confrontational nature made her less popular with fans.
Maude's neighbor was Dr. Arthur Harmon (Conrad Bain) a widower who was Walter Findlay's best friend from W.W.II and a die hard conservative Republican. His and Maude's arguments would usually start the minute he walked in the door. In season two he married Maude's best friend from college Vivian Cavender Harmon (Rue McClanahan) who was a recent divorcee.
Of his various series Lear used this show the most to discuss topical social issues. Maude would, of course, be on the liberal side of any given issue trying to convince either her friends, family or the world that her views were the correct ones. The show dealt with women's liberation, legal abortion, gay rights, civil rights and racial and gender equality just to mention a few.
Norman Lear once commented that he based the Maude character on his then wife, Frances.
Video Clip of Maude
Passings
Bea Arthur passed away in 2009 of unspecified cancer, she was 86
Conrad Bain died of natural causes in 2013, he was 89
Rue McClanahan passed in 2013 of a brain hemorrhage, she was only 76
Esther Rolle died of complications from diabetes in 1998, she was only 78
Hermione Baddeley passed away in 1986 of a stroke, she was only 79
Bill Macy died in 2019 at 97 years old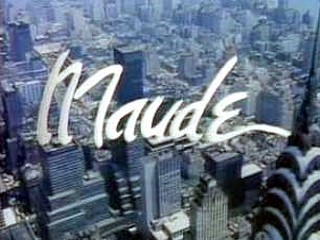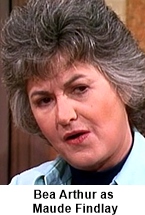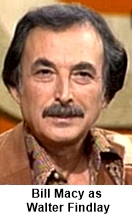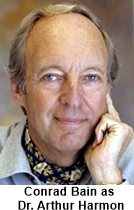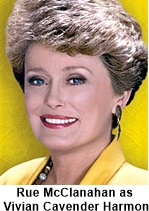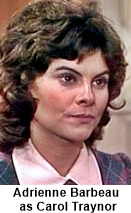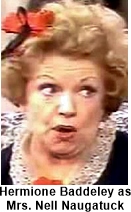 TRIVIA:
Maude's ratings were slipping and in the sixth season the producers freshened the show having Maude appointed as Congresswoman and moving to Washington DC with her husband. Bea Arthur liked the change but admitted to having a restlessness. During the off season she decided that she and Maude had gone as far as they could and she quit the show forcing its end.
Bea Arthur felt the same way after seven seasons of The Golden Girls bringing that show to its end as well.