The 1950s, often hailed as the 'Golden Age of Capitalism,' were a time of post-war optimism and economic growth, giving rise to some of America's most cherished pop culture icons.
Imagine yourself cruising down historic highways in a vintage car, Elvis crooning on the radio, and diners serving up milkshakes while jukeboxes belt out the tunes of Buddy Holly, Chuck Berry, and other beloved pop culture legends.
What sets this road trip apart is its ability to offer more than just nostalgia. It's a chance to uncover the lasting cultural influences that have shaped the modern world. As you hit the open road, you'll dive into the origins of American pop culture, from the inception of drive-in theaters to the emergence of the Beat Generation. Explore the architectural wonders of mid-century modern design, a testament to the era's innovative spirit.
To prepare for your journey, consider immersing yourself in 1950s culture. Watch classics like "Rebel Without a Cause," read Jack Kerouac's "On the Road," or pick up a few words of 1950s slang. These cultural touchstones will provide you with a deeper appreciation of the era.
Get ready to rev up your engines and hit up these destinations:
Las Vegas, Nevada
Vegas, baby! Only those who have already visited Vegas before will know that this place is like stepping into a time machine of '50s carnage in the best way possible. To truly explore the city, renting a car allows you the freedom to venture beyond the neon strip, think of it as your own personal time machine at your disposal.

If you want the most authentic '50s feel in Las Vegas, you've got to check out some of the legendary hotels.
The Flamingo, which opened in 1946, set the tone for the forthcoming decade, with its Wildlife Habitat boasting proud flamingos strutting about. Another must-visit spot is the Golden Nugget, home to the famous Shark Tank Pool. And of course, the strip itself is a time warp of vintage allure with its retro architecture and classic casino signs. All in all, Vegas truly embodies the spirit of the 50s.
One of the best ways to immerse yourself in the 1950s culture is by attending themed events and festivals. Across America, you'll find annual gatherings celebrating the era. From retro car shows to rockabilly music festivals, these events are a gateway to the past. For example, the Viva Las Vegas Rockabilly Weekend in, well, Las Vegas, is a must-visit for rock 'n' roll enthusiasts.
Hidden Gems
Tupelo, Mississippi
Ever wonder, 'What makes Tupelo such a groovy spot to experience a '50s vibe?' Tupelo's claim to fame is its title as the birthplace of the King. If you plan your trip right, visiting in June lets you witness the Elvis Festival, a rockin' event celebrating Elvis Presley. There's an atmosphere reminiscent of the '50s with tribute artists, jukeboxes, and greased-up hair everywhere.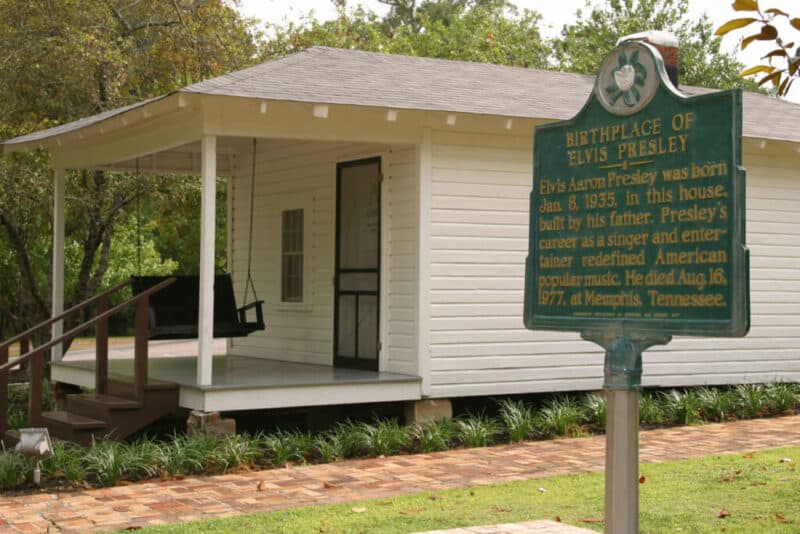 A visit to the two-room shotgun house where Elvis was born on January 8, 1935, is a journey through time. The Elvis Presley Birthplace Park is a trove of '50s nostalgia, showcasing the King's flashy costumes, rare photographs, and even his iconic pink Cadillac.
Hidden Gems
Route 66, Illinois to California
Buckle up for the memory lane highway. This legendary road, stretching from Illinois to California, was the main artery of the American dream, connecting small towns and big cities and serving as a symbol of freedom and exploration. As you roll along the Route 66 highway, you'll pass through towns that seem like they've been frozen in time, preserving the spirit of the 1950s.
Places like Amarillo, Texas, will welcome you with its classic diners and neon signs. And let's not forget about Flagstaff, Arizona, with its vintage Route 66 roadside attractions and authentic mom-and-pop shops. You'll feel like you're in a scene straight out of 'American Graffiti' with classic 50s cars lining the streets and the spirit of rock 'n' roll in the air. As the famous Nat King Cole song goes, 'Get your kicks, on route sixty-six!'
Hidden Gems
Snow Cap Drive-In, Seligman: This quirky roadside diner along Route 66 is a delightful hidden gem. It's known for its sense of humor, unique toppings on burgers, and the charismatic personality of its founder, Delgadillo, who infused the place with a playful spirit. It's a true time capsule from the 1950s.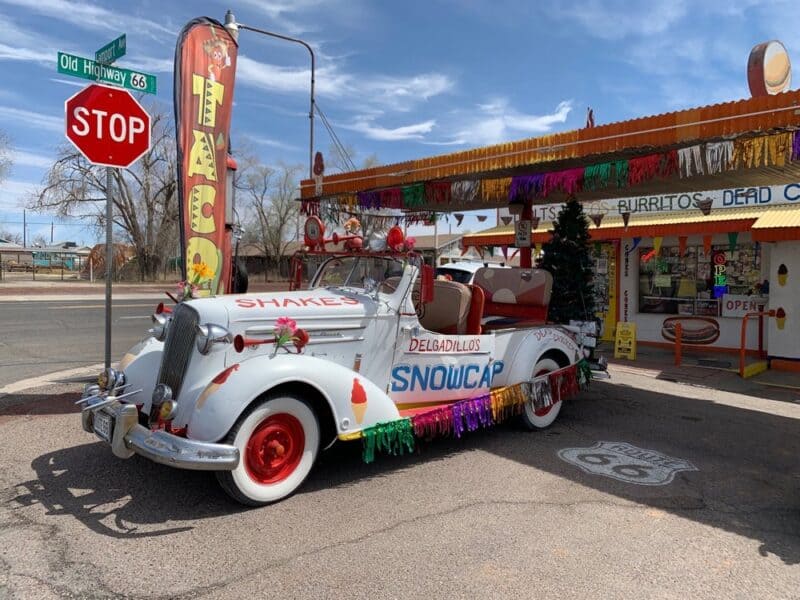 The Cadillac Ranch in Amarillo: An iconic art installation featuring spray-painted Cadillacs buried nose-down.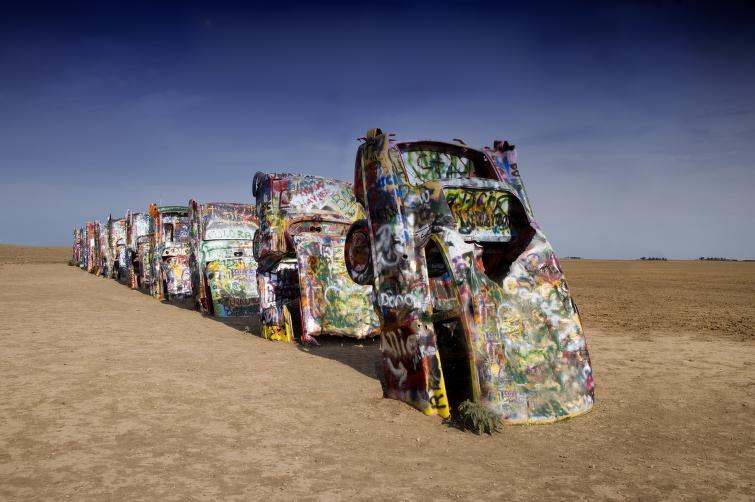 Santa Monica Pier in California: The historic endpoint of Route 66.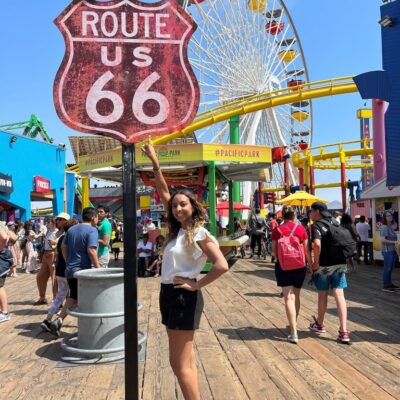 San Francisco, California
The City by the Bay was the epicenter of the Beatnik culture in the 1950s. Places like the City Lights Bookstore and the Vesuvio Cafe in the North Beach neighborhood were frequented by figures like Jack Kerouac and Allen Ginsberg. You can still feel the vibe of the 1950s counter-culture movement in these spots.

To truly embrace the 1950s, explore vintage shops and thrift stores. San Francisco boasts an array of thrift shops where you can score some authentic '50s fashion pieces. Las Vegas, too, has its share of vintage stores. Collect vinyl records, pin-up fashion, or kitschy home decor to bring the nostalgia home with you.
Hidden Gems
Hollywood, California
The 1950s were also the golden age for Hollywood. Classic movies were born, and TV shows captured the hearts of many. To fully immerse in this side of the '50s, consider a trip to Hollywood. Walk the Hollywood Walk of Fame, visit the TCL Chinese Theatre, and maybe take a studio tour to see where some of these iconic films and shows were produced.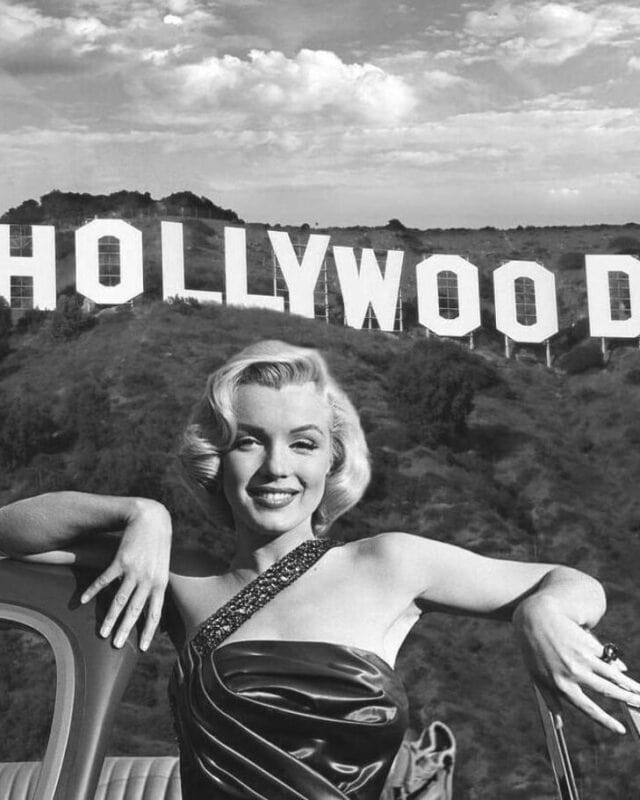 Hidden Gems
Palm Springs, California
This desert oasis became the getaway spot for Hollywood elites in the 1950s. It's a goldmine of mid-century modern architecture, with buildings designed by legends like Richard Neutra and John Lautner. The city hosts "Modernism Week" every year, a festival celebrating its iconic design heritage from the '50s and '60s.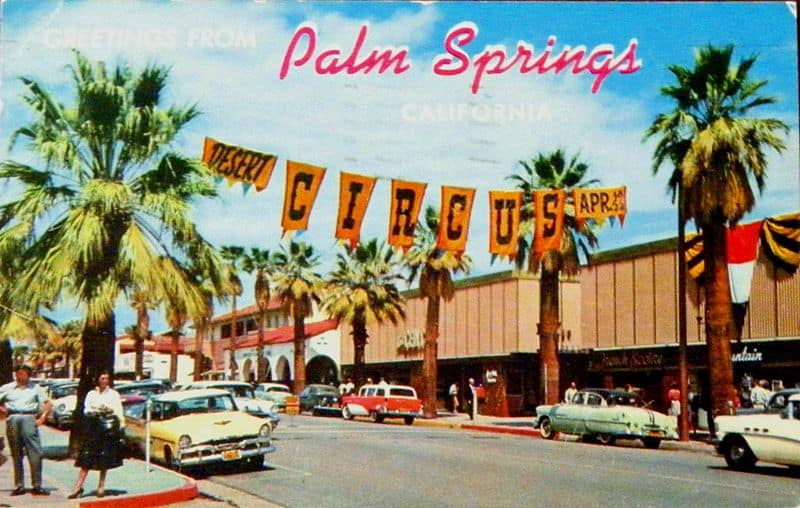 Hidden Gems
Memphis, Tennessee
Besides being home to Elvis Presley's Graceland, Memphis played a vital role in the 1950s music scene. Legendary Sun Studio, known as the birthplace of rock & roll, is where artists like Elvis, Johnny Cash, and Jerry Lee Lewis got their start. A trip down Beale Street will transport you to a bygone era with its historic venues where the blues met rock 'n' roll.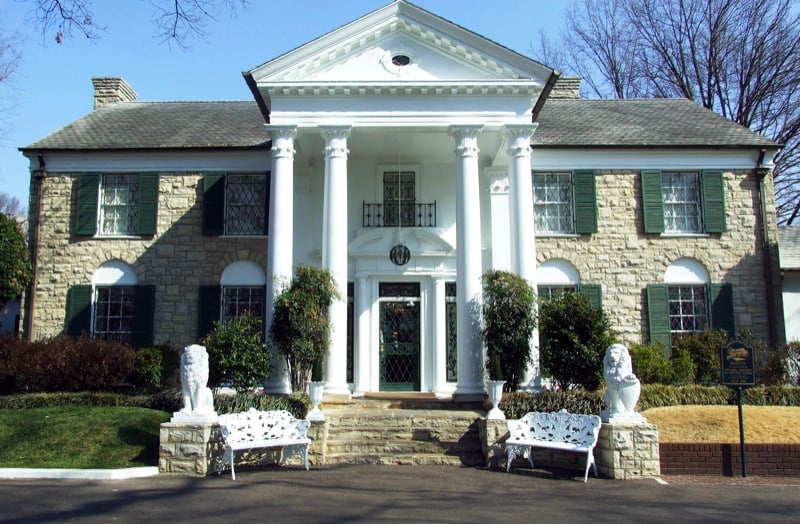 Hidden Gems
Cleveland, Ohio
in Cleveland celebrates the artists, producers, and influencers who ignited the rock 'n' roll movement in the 1950s. The museum's exhibits capture the evolution of this music genre, with a special focus on the pioneers who began their careers in the '50s.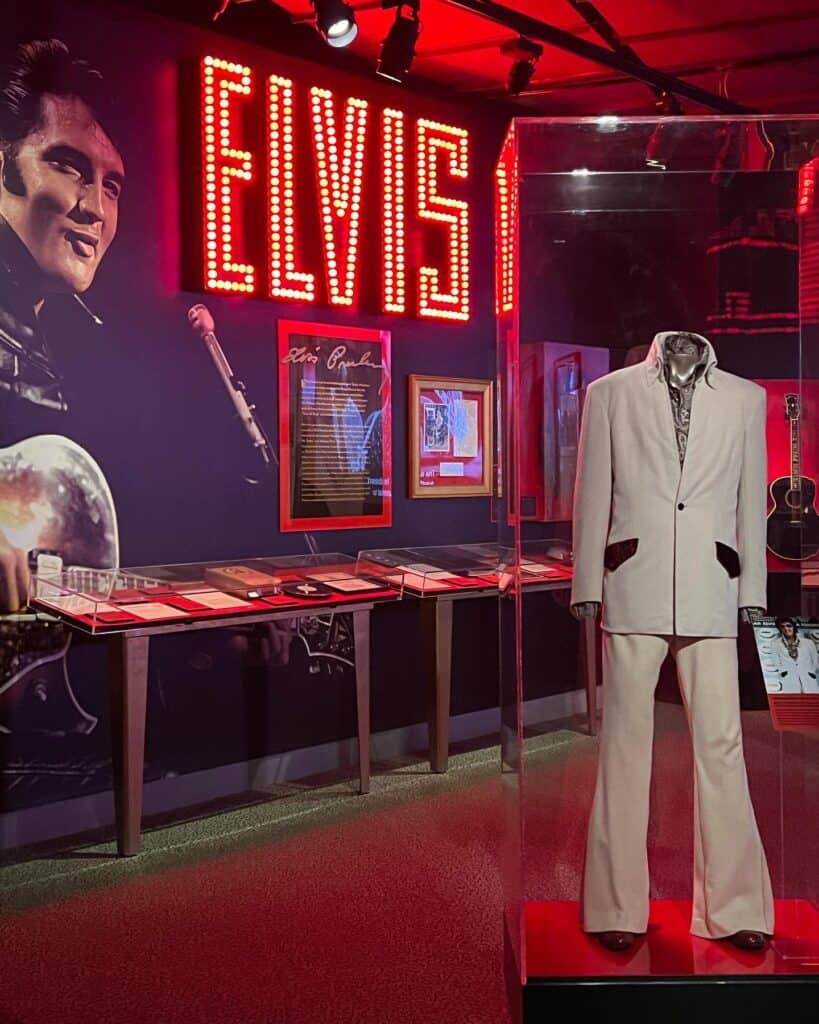 Hidden Gems
If the 1950s charm beckons you, these U.S. destinations are a must-visit. While time has moved on, these places have preserved the essence of one of America's most iconic decades. So, why wait? Put on your saddle shoes, play that rock 'n' roll track, and embark on a nostalgic journey to the fabulous '50s!
Don't forget to share your 1950s adventures using #RetroAmericaJourney (or your own unique hashtag) and connect with fellow enthusiasts. Discover their tips, experiences, and nostalgic finds, creating a community of like-minded travelers.