The Beatles were not only a musical phenomenon they were a cultural one as well. From their more than humble roots in working class Liverpool to becoming the most recognizable people on the face of the earth the journey took only a matter of years.
Before fame found them they were John, Paul, George, Stuart and Pete otherwise known as the Quarryman then the Silver Beatles and finally The Beatles.
Stuart Sutcliffe was a friend of John's and played bass, he left the band in 1961 to pursue an art degree. Paul was forced to assume the duty of bass guitarist. Pete Best joined in 1960 to fill a much needed spot as drummer. Best lasted until 1962 when personality conflicts with the others precipitated his replacement with Ringo Starr. In 1961 they got the attention of Brian Epstein, a record store owner, who practically conned the group into letting him manage them. It was a good decision on their part. After having been rejected by almost every label in Britain, Epstein's perseverance and sheer enthusiasm landed them a recording contract with a small subsidiary of EMI Records called Parlophone. George Martin the head of the studio personally mentored the group towards recording success.
Although they had some luke warm attention from the single release of "Love Me Do" / "PS I Love You" their real success came with "Please Please Me" their debut album. (See list of albums page)

The recording sat on top of the British music chart for 30 consecutive weeks instantly making the Beatles the most popular rock & roll band ever in the UK and garnering them global recognition.(See list of UK releases page)
By 1963 their music was a smash sensation in the US but not only the music came across the pond. A feverished desire for anything and everything British was storming America. A new musical reality went hand in hand with changing clothing styles, hair styles and most importantly attitudes. Swinging London was in control and it empowered the youth movement to demand change. So below is a brief chronological history of that famous journey.
---
Chronology
1956 Liverpool, John Lennon and some school friends form a High school band named the Quarrymen, named after the school, Quarry Bank High School.
1957 Paul McCartney is asked by Lennon to join and soon brings in a much younger friend George Harrison. Harrison was 14 years old at the time.
1960 Stuart Sutcliffe joins the group as bassist. The name is changed to the Silver Beatles and then amended to The Beatles. Pete Best joins as drummer. The group tours smaller clubs in Hamburg, Germany and Liverpool.
1961 Satcliffe leaves to pursue art school and McCartney has to take over on the bass.
1961 Brian Epstein becomes the manager and promoter of the band and manages through pure persistence to get them a record deal with George Martin of Parlophone Records a subsidiary of EMI Records.
1962 The group cuts a demo and two singles (Love Me Do / PS I Love You)with George Martin and Parlophone the songs made it into the top 20
1962 Pete Best is asked to leave the band and Ringo Starr is added as drummer.
August 23, 1962 John Lennon marries Cynthia Powell
1963 The first album was released (Please Please Me)and hit the charts at #1, the Beatles were a success in Britain. Epstein convinces them to dress up a bit while performing thus creating "the Beatles" look
"Please Please Me" and the next album "With The Beatles" both broke UK records by each selling over a million copies
Beatlemania is coined as the term that describes how young fans react to the group and their new sound. It hits the US and the single "I Want To Hold Your Hand" is released in the US two weeks before the band arrives in the States.
1964 the Beatles arrive to massive fan hysteria, they appear on the Ed Sullivan show and do a concert in Washington DC before returning to New York to play Carnegie Hall and do Ed Sullivan again.
In less than 2 months they have 12 songs in the US top 100 including the #1 through #5 slots simultaneously.
1964 is a busy year. The Beatles tour exhaustively performing 32 concerts internationally and 30 more in the US. They also managed to release 4 new albums (Meet The Beatles, The Beatles Second Album, A Hard Days Night and Something New) as well as a movie tie in to "A Hard Days Night".

(click here for a list of Beatles movies)
1965 Was another touring year for the group with 11 shows in the US during August alone. they also managed five more US album releases (The Beatles '65, The Early Beatles, The Beatles VI, Help and Rubber Soul). Help and Rubber Soul contained all new music and showcased the band's growing maturity and distinct musical styles. The Group's touring years lasted through 1966 and would eventually span some 1400 international and UK appearances. The schedule was so demanding and the quality of the sound specially at the outdoor events was so poor that they decided to give up touring and become more of a studio recording group.
February 11, 1965 Ringo Starr marries Maureen Cox.
1966The Band releases two new albums, (Yesterday and Today and Revolver). The cover art for Yesterday and Today is so controversial that Capital Records pulls it from shelves in the US and pasted a new cover over it. Two ultra-short promotional films came out of Revolver. Made for "Paperback Writer" and "Rain" the films are now considered the first music videos.
January 21, 1966 George Harrison marries Pattie Boyd
August 29, 1966 The Beatles play their last concert at Candlestick Park in San Francisco.
1967Focusing all of their effort on recording, and after 700 hours in the studio, Sgt Peppers Lonely Hearts Club Band was hailed as a revolutionary album. It's complexity and creativity forever raised the bar for all future recording artists.
Beatles song lyrics were becoming so involved and complex that University level classes in literature started analyzing them. Magical Mystery Tour was also released this year to coincide with a movie by the same name. The album was well received the movie however was both a critical and commercial flop.
1967 Brian Epstein dies of a questionable overdose, which many believe to be a suicide. This devastates the Beatles and leaves them without a rudder with which to steer their professional lives.
1968 "The Beatles"(The White Album) is released by Apple Records, the Beatles own recording label which Brian Epstein had set up for them. They are lost without Epstein's direction and they turn to India and Maharishi Mahash Yogi, a guru, for creative guidance. It is quickly discovered that he has other agendas and all but George Harrison leave India disillusioned.
March 12, 1969 Paul McCartney marries Linda Eastman
March 20, 1969 John Lennon marries Yoko Ono (second marriage)
1969 Yellow Submarine, Abbey Road and Hey Jude are recorded or released this year (Hey Jude is released in '69 in US). Much of Let It Be is recorded before Hey Jude this year but put aside due to artistic concerns about it. It was not released until the following year. Arguments between the band members was making it increasingly difficult to concentrate on collaborative efforts. The friction became so consuming that John was to have one side of the album for his songs while Paul would have the reverse side with creations from George and Ringo sprinkled in on both sides.
1970 Let It Be is finally given to Phil Spector for remixing and re orchestrating so that it can be released.
The Beatles can no longer work together. Paul is the first to publicly announce that they have broken up and the release of his first solo album. The other three Beatles would also release solo albums this year.
1970 –After Let It Be there was by some counts as many as a dozen unauthorized compilation albums released mostly by United and EMI. Apple Records did two compilation records, "1962 – 1966" (Red Album) and "1967 – 1970" (Blue Album) which are the only collections that the Beatles had input on and approved.
December 8, 1980 John Lennon is shot and killed by a deranged fan outside his New York townhouse, he was 40 years old
1988 The Beatles were inducted into the Rock and Roll Hall of Fame in the first year of their eligibility.
November 29, 2001 George Harrison succumbs to his battle with lung cancer.
QUICK FACTS
John Winston Lennon   10/9/1940 – 12/8/1980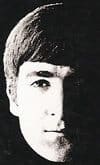 Birthplace: Liverpool, England
Death: New York, NY (Murdered) age 40
Family: Married twice (Cynthia Powell & Yoko Ono)
Groups: the Beatles, Plastic Ono Band
Credited with being the founder of The Beatles
Mostly played rhythm guitar
Wrote or co-wrote most of the groups songs
Grammys: 20 total; (17) with Beatles
Oscars: 1
Inducted to: Song Writers Hall of Fame posthumously 1987
Rock and Roll Hall of Fame posthumously 1988 (Beatles) and 1994 (solo)
---
Sir James Paul McCartney   6/18/1942 – present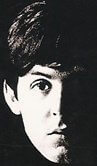 Birthplace: Liverpool, England
Family: Married twice (Linda Eastman – deceased & Heather Mills)5 children
Groups: the Beatles, Wings
Played bass guitar
Wrote or co-wrote most of the groups songs
Grammys: 25 total; (17) with the Beatles
Emmys: 5
Oscars: 1
Inducted to: Rock and Roll Hall of Fame in 1988 (Beatles) and 1999 (solo)
Received a Knightship in 1998
Fellowship by the British Academy of Composers and Songwriters in 2000
---
George Harrison   2/25/1943 – 11/29/2001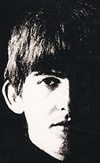 Birthplace: Liverpool, England
Death: Los Angeles, CA (Cancer) age 58
Family: Married twice (Patti Boyd & Olivia Arias)1 child
Groups: the Beatles, Traveling Wilburys
Played lead guitar
Grammys: 22 total; (17) with the Beatles
Oscars: 1
Inducted to: Rock and Roll Hall of Fame in 1988 (Beatles)and 2004 (solo)
---
Ringo Starr (real name:Richard Starkey)   7/07/1940 – present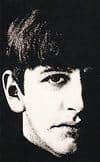 Birthplace: Liverpool, England
Family: Married twice (Maureen Cox & Barbara Bach) 3 children
Groups: the Beatles, Ringo Starr and His All Star Band
Played drums
Grammys: 18 total; (17) with the Beatles
Oscars: 1
Inducted to: Rock and Roll Hall of Fame in 1988 (Beatles)
---
See Also: