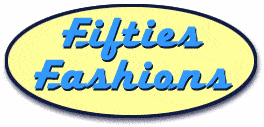 1950s Swimsuits
1950s Swimsuits were still fairly conservative. Most of the pictures shown below are of fashion models and pin-up girls. The swimwear is not necessarily what you would have found the average woman wearing to the beach or out in public.
Swimwear was tame. And very ladylike. And again, even the skimpiest two piece suit covered the belly button.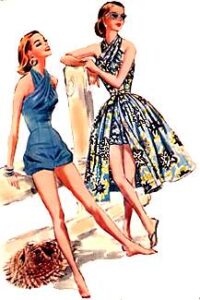 The wild floral reflects America's 1950s fascination with Hawaii, which would become a state in 1959.
DID YOU KNOW?
Technically, any two piece suit is a bikini. But do you know where the name comes from? Originally created by Parisian designer Louis Reard in 1946, he named it after the Bikini Atoll, where the atomic bomb was tested!
Two piece suits were becoming the norm but the belly button was generally covered. Lower suit bottoms were hitting the market from France and younger girls in particular were beginning to show their courage in wearing them.
American designers were slow to catch up to the trend so fashion models were forced to improvise. Bunny Yeager a model turned fashion photographer often made her own suits for her models to wear giving her a leg up on her all male competition. Many of the photos below were taken by her.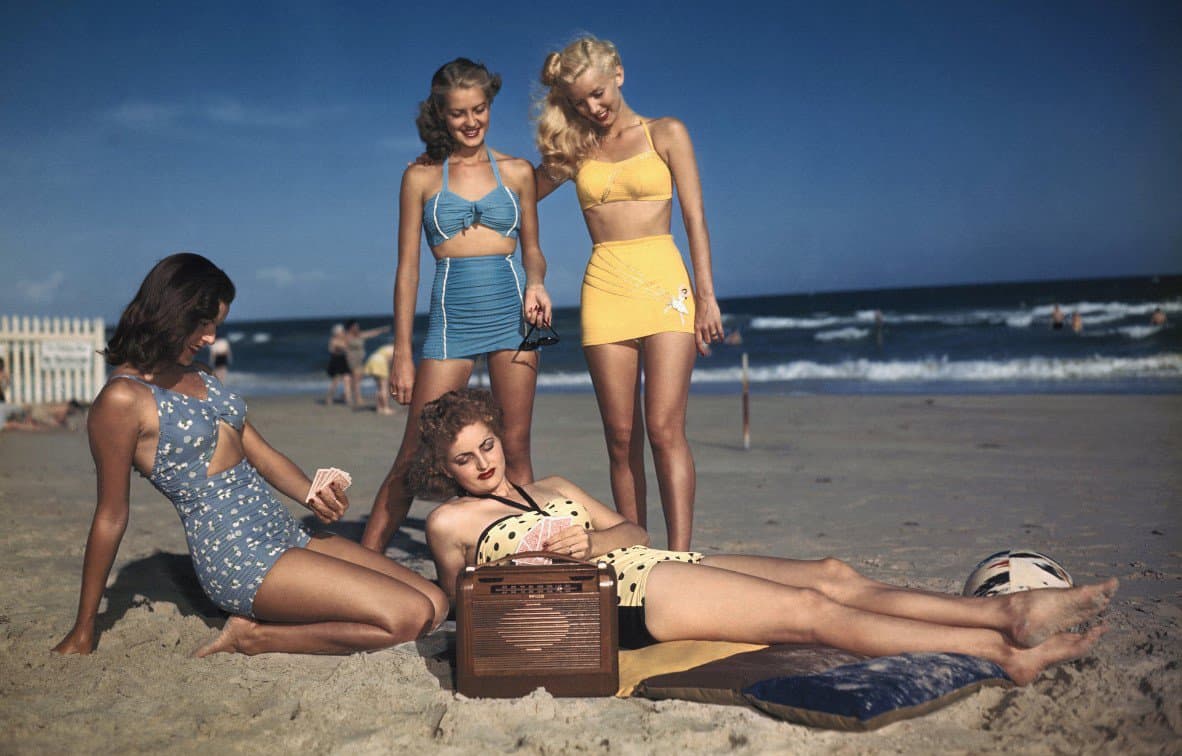 More 1950s Swimwear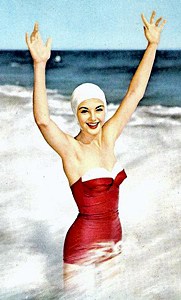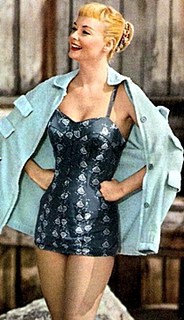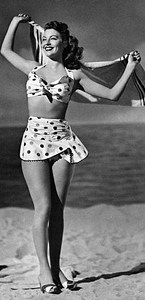 Popular actress Ava Gardner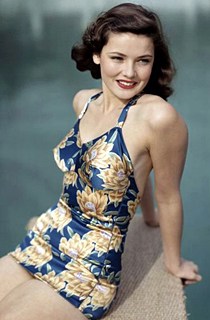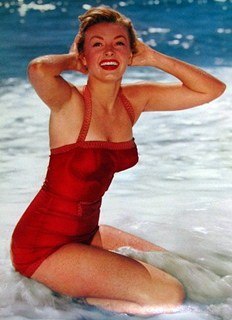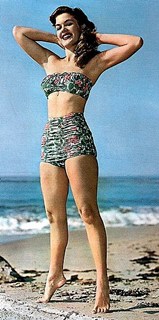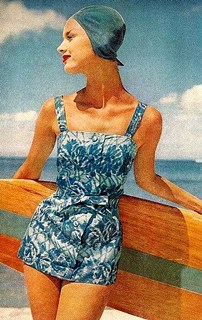 Matching hair caps were very popular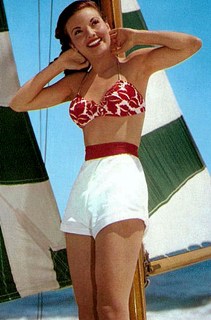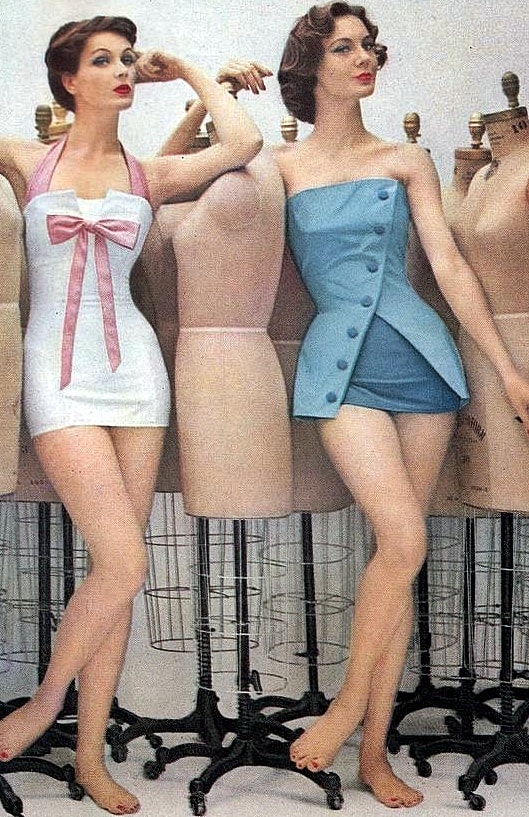 Couturier swimwear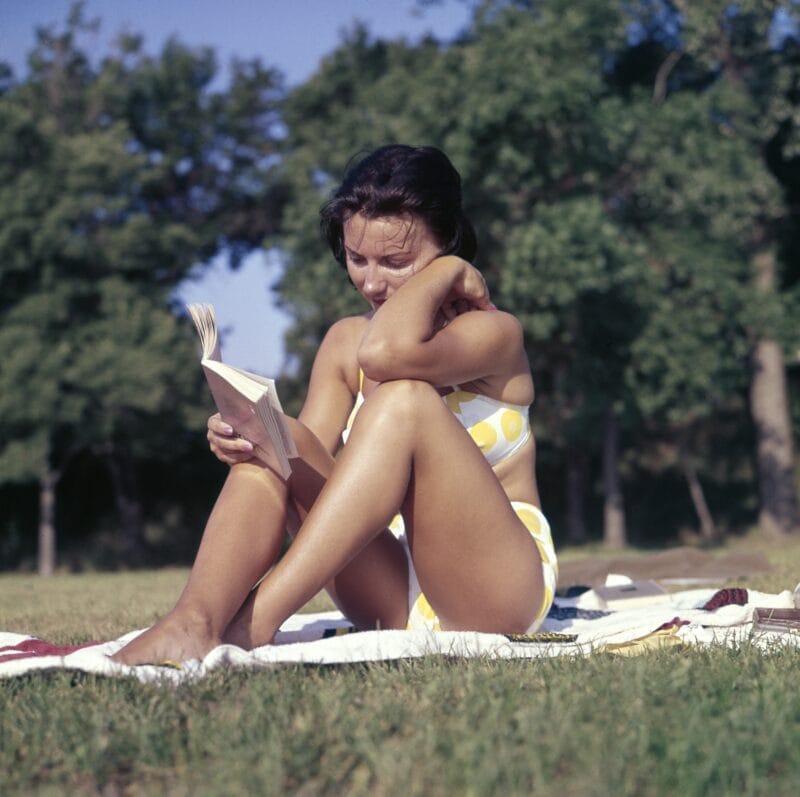 Models in 1950s Swimsuits
Some of these models names you will easily recognize, others could have been found gracing the pages of the Men's Magazines of the day.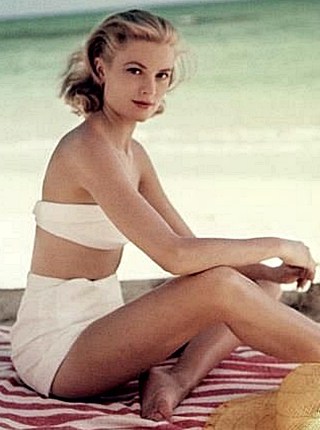 Grace Kelly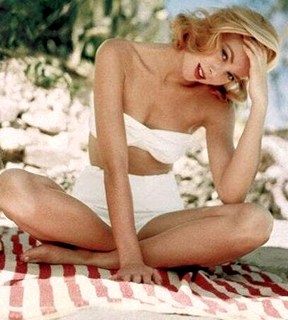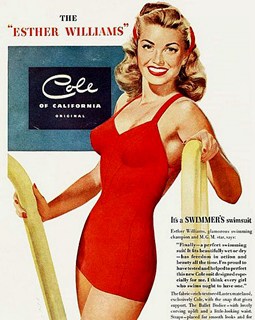 Esther Williams had her own swimsuit line

Betty Grable


Debbie Reynolds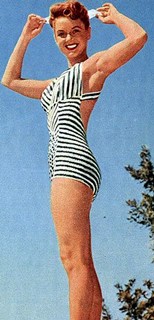 Debbie Reynolds was Carrie Fisher's Mom