BUY on DVD
The Addams Family – The Complete Series
Addams Family
11/18/64 – 11/2/1966
ABC 30 minutes
Black and White – 64 episodes
From the "New Yorker" cartoon
by Charles Addams
Addams Family Cast
John Astin as Gomez Addams
Carolyn Jones as Morticia Addams/Cousin Ophilia
Ted Cassidy as Lurch/Thing
Marie Blake as Grandmama Addams
Ken Weatherwax as Pugsley Addams
Lisa Loring as Wednesday Thursday Addams
Felix Silla as Cousin Itt
Jackie Coogan as Uncle Fester Frump (1964-66)
Tony Magro as Voice of Cousin Itt
Addams Family Theme
"The Addams Family" by Vic Mizzy
Addams Family Tidbits
Although it lasted only two seasons, the Addams Family spawned a cartoon version, a made for TV movie, "Halloween with the New Addams Family" and a major motion picture starring Anjelica Huston and Raul Julia.
About The Thing. The disembodied hand was usally played by Ted Cassidy, the 6'9 actor who was Lurch. But occasionally Lurch and the Thing were in the same scene, in which case Assistant Director Jack Voglin doubled for Cassidy. Playing the Thing gave Cassidy something to do, since his only line in memory was, "you rang?"
On the opposite end of the height scale, Felix Silla (Cousin Itt) was a 3'11 midget.
Passings
Ted Cassidy died in 1979 after surgery, Marie Blake in 1978, Carolyn Jones in 1983 of colon cancer, Jackie Coogan in 1984 of a heart attack, Ken Weatherwax also of a heart attack in 2014 and Felix Silla passed in 2021 of pancreatic cancer he was 84.
Addams Family Trivia
They lived at 000 Cemetary Lane in the town of Cemetary Ridge.Family pet is Kit Kat (a lion)

Gomez belongs to the Zen Yoga Society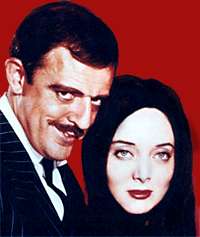 John Astin and Carolyn Jones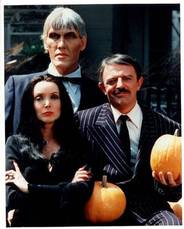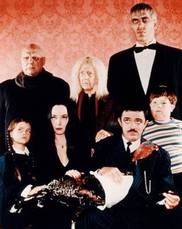 The Addams Family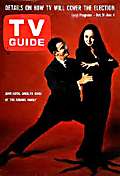 10-31-1964