Perry Mason
9/21/1957 – 9/4/1966
CBS 60 minutes
Black and White – 271 total episodes
From the Erle Stanley Gardner books
The New Perry Mason
9/1973 – 6/1974
CBS 60 minutes
Cast
Raymond Burr as Perry Mason
Barbara Hale as Della Street
William Hopper as Paul Drake
William Talman as District Attorney Hamilton Burger
Ray Collins as Lieutenant Arthur Tragg (1957-1965)
Connie Cezan as Gertie Lade (Mason's receptionist)
Perry Mason Theme Song
"Perry Mason" by Fred Steiner
Tidbits
Erle Stanley Gardner wrote the original Perry Mason books and formed a company, Paisano Productions for the TV version of his character. Although he didn't write the scripts, he had approval and stacked the production team with real lawyers to keep things interesting.
The formula was consistent. Perry Mason (Raymond Burr) got a new client and the first half hour was about the crime. Paul Drake (William Hopper) was sent out to investigate but rarely found anything close to a smoking gun until the trial had begun.
Perry was assisted by his able and loyal secretary, Della Street (Barbara Hale).
His principle adversary was District Attorney Hamilton Burger (William Talman). Hard as Burger tried, he couldn't beat Perry. Talman did not appear in every episode and missed the 1960-1961 season due to a problem he had with police after a Hollywood party where the partygoers were reportedly nude and stoned. Although CBS fired him, Raymond Burr fought for and got his reinstatement.
In most episodes, the real guilty party broke down under Mason's grilling cross-examination. Or blurted it out from the spectator's gallery. Then Perry, Della and Paul would recap the case, just in case we hadn't figured it out.
The heavy load the show placed upon Burr's shoulders began to take its toll on the actor. The long hours forced him to live at the studio in an apartment they made for him. The many lines of dialogue became impossible to memorize and he read his lines off a Teleprompter.
The brought the show back in 1973 with Monte Markam in the title role and with Sharon Aker as Della and Albert Stratton as Paul. It only lasted a year.
But Perry Mason didn't die there. He lives on in reruns and the many made for TV movies.
Passings
Ray Collins died in 1965 of emphysema, William Talman in 1968 of lung cancer, William Hopper in 1970 of pneumonia, and Raymond Burr died in 1993 of liver cancer.
Perry Mason Trivia
Actress Barbara Hale was married to actor Bill Williams who starred in Buckskin. They had a son, William Katt who starred in Greatest American Hero.

Actor William Hopper was the son of legendary gossip columnist Hedda Hopper.
Perry Mason Trivia
Raymond Burr wasn't the first choice for the role of Perry Mason. Actually, he tried out for DA Burger. Fred MacMurray and Efrem Zimbalist Jr were among those rejected on the way to the wiser choice of Burr.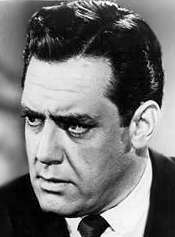 Raymond Burr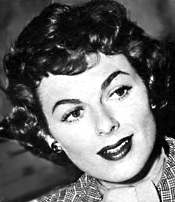 Barbara Hale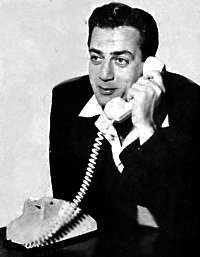 Raymond Burr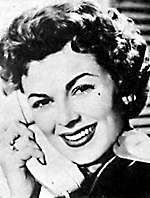 Barbara Hale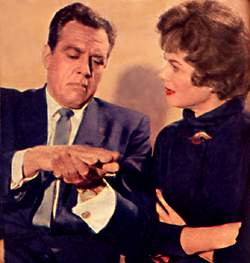 Raymond Burr and Barbara Hale
Perry Mason Trivia
Episodes
Yes, he lost one case. "The Case of the Deadly Verdict." 10/17/1963. But it wasn't his fault. His client withheld evidence needed to win.

When Burr was recovering from surgery, the show had guest lawyers such as:
Bette Davis – "The Case of Constant Doyle" Episode: #6.16 – 1/31/63

Hugh O'Brian – "The Case of the Two-Faced Turn-a-bout" Episode: #6.18 – Episode: #6.18 – 2/14/63

Walter Pidgeon – "The Case of the Surplus Suitor" Episode: #6.19 – 2/28/1963

Also watch for the early acting of Robert Redford in "The Case of the Treacherous Toupee" Episode: #4.1 – 9/17/1960