Buy Ed Sullivan on DVD
The Best of Ed Sullivan
Motown Gold
Ed Sullivan and the Beatles
Toast of the Town
6/20/1948 – 9/1955 CBS 60 minutes
Black and White
Ed Sullivan Show
9/18/1955 – 5/30/1971 CBS 60 minutes
1,087 episodes
Sunday 8:00PM – 9:00 PM
Black and White – 1948-1965
Color – 1966-1971
Ed Sullivan Show Cast
Ed Sullivan – Host
Ralph Paul – Announcer

Ed Sullivan Show Tidbits – A Really Great Shew!
When asked on air by Jack Benny, what do you do on this show, Ed Sullivan replied, "I introduce the acts."
He was awkward looking, had horrible posture, spoke with an odd accent, couldn't sing, dance or act and was on television for 23 years. Why? Ed Sullivan was one of the greatest showman who ever lived.
Sunday nights the family gathered around the TV and watched Sullivan. We saw jugglers, opera, ballet, lions and tigers and bears, singers, comediennes, pupetteers and ventriliquists. As the Boomers got older, we wanted the plate spinning, tumbling, knife throwing to end fast so we could see the Rock stars.
As so much is known and so much remembered, let's use this space to talk about what isn't widely known and to present the details!
Ed Sullivan – Did You Know That…
No tape exists of his first show for which the talent budget was $375, of which $200 went to Dean Martin and Jerry Lewis.
The only visual recording of Richard Burton and Julie Andrews performing the title song from Camelot is that from the Sullivan stage.
Sullivan once bullied Clyde Beatty past his fear that the stage was too small for the lion act. Beatty went on and lost control of a lion. Sullivan popped into the audience while Beatty discharged a blank gun several times to regain control.
In 1956 Sullivan was severly injured in a head on car crash and missed five Sundays of shows. Guest hosts were Phil Silvers, Patti Page, Kirk Douglas, Red Skelton and Charles Laughton. And so it was that Laughton introduced Elvis on his first Sullivan appearance. Although that was not Elvis' introduction to TV as he had appeared on the Dorsey Brothers, Milton Berle and the Steve Allen Shows.
Passings
Ed Sullivan died in 1974.
Ed Sullivan Show
Rock Stars
This is a short list of some of the artists who made repeated visits:

Animals – 6 times; Bobby Vinton – 10 times; Connie Francis – 26 times; Dave Clark 5 – 12 times; Everly Brothers – 9 times; Fifth Dimension – 8 times; Frankie Laine – 12 times; Gary Lewis and the Playboys – 5 times; Gary Puckett and the Union Gap – 4 times; Gerry and the Pacemakers – 4 times; Gladys Knight and the Pips – 4 times; Guy Mitchell – 6 times; Jackie Wilson – 7 times; Mamas and the Papas – 3 times; Paul Anka – 13 times; Platters – 6 times; Rolling Stones – 6 times; Temptations – 6 times; Teresa Brewer – 31 times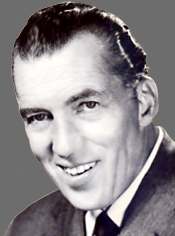 Ed Sullivan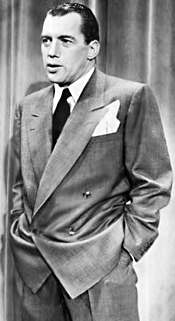 Ed Sullivan
Ed Sullivan Show
The Elvis Presley Appearances
Elvis Presley was paid $50,000, a huge amount for the time
9/9/1956
"Don't Be Cruel," "Hound Dog," "Reddy Teddy" and "Love Me Tender."
10/28/1956
"Don't Be Cruel," "Love Me Tender" and "Hound Dog."
1/6/1957
This is the only "above the waist" performance
"Hound Dog," "Love Me Tender," "Heartbreak Hotel," "Don't Be Cruel," "Peace in the Valley" "Too Much" and "When My Blue Moon Turns to Gold Again."
---
External Links
TV Guide's Ed Sullivan Show Page, with TV Listings, Photos, Videos, Exclusive News and More.
Ed Sullivan Show
The Beatles Appearances
The Beatles were paid $25,000, half of what Elvis got.

This was their introductory performance in America.

"Do you know anybody who didn't watch that show?"
David Crosby

2/9/1964
"All My Loving," "She Loves You," "I Saw Her Standing There," "I Want To Hold Your Hand" and "Till There Was You."

2/18/1964 live from the Deauville Hotel in Miami Beach
"She Loves You," "This Boy," "All My Lovin'," I Saw Her Standing There," "From Me to You" and "I Want to Hold Your Hand"

2/23/1964 (taped on 2/9)
"Twist and Shout," "Please Please Me" and "I Want to Hold Your Hand"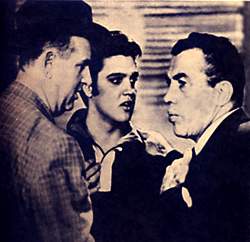 Col. Tom Parker, Elvis Presley and Ed Sullivan