10/4/1959 – 9/26/1960
ABC 60 minutes
Sunday 9:30-10:30
Black and White – 37 episodes
Produced by Louis Edelman
Adapted from the book "Tempered Blade"
by Monte Barrett
Alaskans Cast
Roger Moore as Silky Harris
Dorothy Provine as Rocky Shaw
Jeff York as Reno McKee
Ray Danton as Nifty Cronin
Frank DeKova as Fantan
Alaskans Theme Song
"Alaskans" by the Paul Sawtell
Alaskans Tidbits
The Alaskan Gold Rush of the 1890s brought Silky, Reno and Rocky to Skagway, Alaska in search of riches. Since hunting for gold proved too strenuous for them, they found other ways of making a living. Rocky sang in the saloon of bad guy Nifty Cronin. Silky and Reno were just a shade shy of honest, but they never did any serious harm.
Passings
Ray Danton died in 1992 of kidney disease. Jeff York died in 1995 and DeKova in 1981.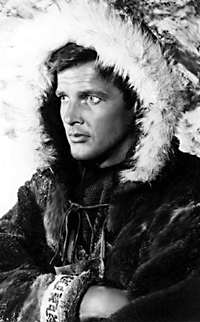 Roger Moore
From the Doug AbbottCollection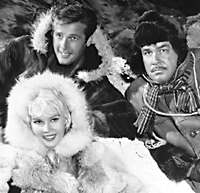 From the Doug Abbott Collection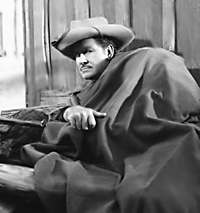 From the Doug Abbott Collection
External Links
TV Guide's Alaskans Page, with TV Listings, Photos, Videos, Exclusive News and More.