11/15/1957 – 11/25/1962
CBS, NBC, ABC
30 Minutes
Black and White
Bachelor Father Cast
John Forsythe as Bentley Gregg
Noreen Corcoran as Kelly Gregg
Sammee Tong as Peter Tong
Victor Sen Yung as Cousin Charlie Fong (1957-62)
Jimmy Boyd as Howard Meechim (1958-1961)
Bernadette Withers as Ginger Farrell/Loomis/Mitchell
Alice Backus as Vickie (1957-1958)
Jeanne Balas as Suzanne Collins (1961)
Whit Bissell as Bert Loomis (1959-61)
Aron Kincaid as Warren Dawson (1962)
Sue Ane Langdon as Kitty Marsh (1959-1961)
Sally Mansfield as Connie (1961-1962)
Shirley Mitchell as Kitty Deveraux (1958-1959)
Del Moore as Cal Mitchell (1960-1962)
Evelyn Scott as Adelaide Mitchell (1960-1962)
Joan Vohs as Elaine Meechim (1959)
Trivia
Jimmie Boyd recorded the 1952 Christmas standard "I Saw Mommy Kissing Santa Claus."
Ginger (Bernadette Withers) as Kelly's friend, changed parents and last names 3 times during the run of the show.
Bachelor Father Theme
"Bachelor Father" by Johnny Williams
Bachelor Father Tidbits
Successful unmarried Beverly Hills attorney Bentley Gregg (John Forsythe) is living the bachelor high life. Then he becomes the guardian of 13 year old Kelly (Noreen Corcoran) when her parents are killed in an auto accident.
The whole household is turned upside down by the addtion of an exurberant teen. This often exasperates the seemingly unflappable butler, Peter Tong (Sammee Tong).
While Gregg had an active social life with the ladies, this never slowed Kelly down in trying to find him a wife.
Passings
Sammee Tong comitted suicide in 1964, Victor Sen Yung died in 1980 of accidental asphyxiation, Whit Bissell in 1996 of Parkinson's disease and John Forsythe in 2010 of pneumonia he was 92.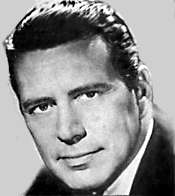 John Forsythe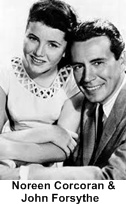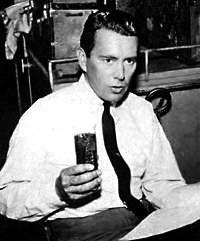 John Forsythe
External Links
TV Guide's Bachelor Father Page, with TV Listings, Photos, Videos, Exclusive News and More.Video Clip of Bachelor Father

Bachelor Father Trivia
Jasper was the dog's name

They lived at 1163 Rexford Drive in Beverly Hills.

His office was Room 106 in the Crescent Building on Crescent Drive in LA.