Buy Banacek on DVD
The First Season
The Second Season
The Complete Series Box Set
---
Banacek
October 8, 1972 – September 3, 1974
(17) ninety minute episodes (2 seasons)
in color
Created by: Anthony Wilson
Produced by: George Eckstein and Howie Horwitz
CAST
George Peppard
Ralph Manza
Murray Matheson
Christine Belford
George Murdock

Thomas Banacek
Jay Drury
Felix Mulholland
Carlie Kirkland
Cavanaugh
STORYLINE
Banacek starring George Peppard was a private investigator show with a definite twist. He only worked insurance company cases that the company had previously deemed unsolvable. He received a hefty 10% fee of the total insured value when he solved them much to the chagrin of any insurance investigators that were still working on the case.
He had help from his chauffeur Jay Drury (Ralph Manza) and a rare-books store proprietor Felix Mulholland (Murray Matheson). One particular insurance investigator that always fell just short of solving the mysterious crime was Carlie Kirkland (Christine Belford). The competition between the two eventually led to romantic sparks but they were never fulfilled.
Banacek was very upscale and always the gentleman. He drove two rare and exotic cars as well as a limo and of course he had that chauffeur. He drank only the finest scotch, smoked the best imported cigars and lived in Boston' posh Beacon Hill section in a townhouse filled with expensive antiques. He solved his cases with wits not violence. Although there was the occasional fist fight, he didn't carry a gun and no one died in these episodes.
Bancek was a Polish American who was not shy in letting you know. One of his quirks was quoting very strange polish proverbs which never seemed to fit the situation except in his mind.
These were 90 minute episodes so each one was much more like a movie than it was a tv show. Banacek shared it's time slot as part of the NBC Wednesday Mystery Movie in a rotating wheel concept. The two other rotating shows were Cool Million, with James Farentino and Madigan with Richard Widmark. These two were replaced in the second season by three new shows, Faraday And Company, Tenafly and The Snoop Sisters. Banacek would have been renewed for a third season but Peppard had to turn it down due to a messy pending divorce.
Video Clip of Banacek
Passings
Murray Matheson died of heart failure in 1985, he was 72
George Peppard died in 1994 of lung cancer, he was only 65
Ralph Manza passed in 2000 of a heart attack, he was 78
George Murdock died of cancer in 2012, he was 81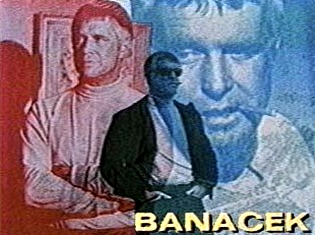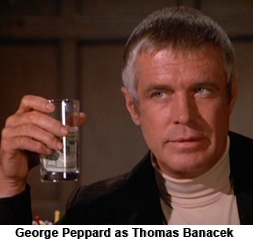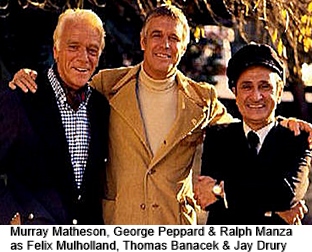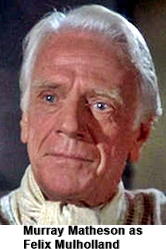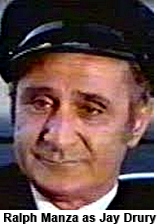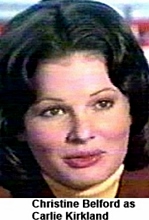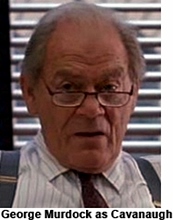 TRIVIA:
In Banacek, George Peppard smoked cigars, later he starred in "A" Team where he also smoked cigars. This is because he smoked them in real life and sense the studio wouldn't give him anything except a cheap prop he smoked his own private stock of hand-made panatela's from Club 21 in New York.