Buy Barney Miller on DVD
---
Barney Miller
January 23, 1975 – May 20, 1982
168 half hour episodes (8 seasons)
in color on ABC
Created by: Danny Arnold and Theodore J. Flicker
Produced by: Four D Productions,
CAST
Hal Linden
Abe Vigoda
Max Gail
Ron Glass
Jack Soo
Gregory Sierra
James Gregory
Steve Landesberg
Ron Carey
Barbara Barrie

Capt. Barney Miller
Det. Phil Fish
Det. Stan 'Wojo' Wojciehowicz
Det. Ron Harris
Det. Sgt. Nick Yemana
Det. Sgt. Chano Amenguale
Inspector Frank Luger
Det. Sgt. Arthur Dietrich
Officer Carl Levitt
Elizabeth Miller
STORYLINE
In a decade dominated by "cop" shows this one stood out because it was a very humorous look at what was probably really going on in most police precincts. It featured many comedic actors as well as a couple of very serious character actors who I'm sure enjoyed the chance to do comedy.
Barney Miller (Hal Linden) was a NYPD Captain of Detectives, he was in charge of a precinct house and the detectives in it. Among those detectives was Sgt. Arthur Dietrich (Steve Landesberg) a very serious cop who showed off his intellectual prowess at every chance. Sgt. Nick Yemana (Jack Soo) whose coffee was so bad that they wouldn't even give it to the prisoners. Sgt. Philip K. Fish (Abe Vigoda) the senior detective in the squad who was constantly reminding Barney that he was near retirement and shouldn't have to go out on calls. Det. "Wojo" Wojciehowicz whose bleeding heart didn't match his tough guy ex-marine exterior. Sgt. Ron Nathan Harris (Ron Glass) who was more concerned with his writing career than his police duties. Sgt. Miguel "Chano" Amangual (Gregory Sierra) who always reminded you of his Puerto Rican heritage. Sgt. Nick Yemana (Jack Soo) who if he wasn't screwing up the files was probably placing an illegal bet on some game or a horse. Finally there was Officer Carl Levitt (Ron Carey) who was a 5'4″ patrol officer who wanted nothing more than to become a detective.
Barney had to try and keep the criminals off the streets while dealing with his motley crew of detectives, budget problems, endless paperwork and a wife who called all the time but was rarely seen on camera.
This sitcom was widely regarded by real police officers as being the most realistic cop show on television. Even though it was meant as a farce its depiction of the squad room, the humor and the amount of paperwork involved, they felt, came the closest to actual police work.
Video Clip of Barney Miller
Passings
Jack Soo died in 1979 of esophageal cancer while the show was still in production, he was only 61
James Gregory died in 2002, he was 90
Ron Carey died of a stroke in 2007, he was 71
Abe Vigoda passed away in 2016 he was 94
Steve Landesberg passed away in 2010 of colon cancer, he was 74
Ron Glass died in 2016 of respiratory failure he was 71
Gregory Sierra passed in 2021 of cancer, he was 83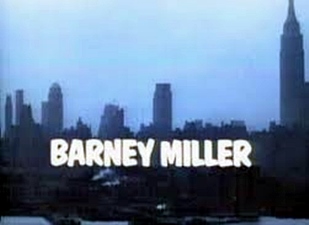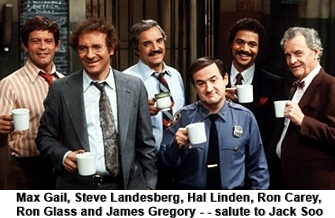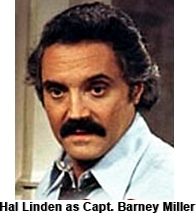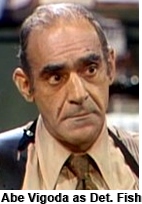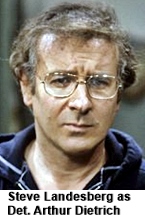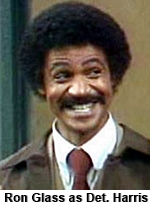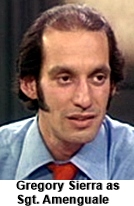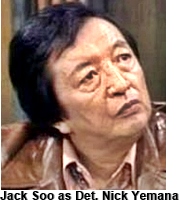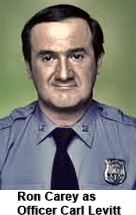 TRIVIA:
In 1979, an episode was done with the actors out of character as a tribute to actor Jack Soo, who played Det. Nick Yemana. Soo had died of cancer that same year. The episode consisted of unscripted reminiscences of Soo by the cast members, interspersed with clips of him from the show. At the end of this episode, the cast raised their coffee cups (see photo above) as a salute to him, a reference to the running joke throughout the series that Yemana always (but unintentionally) made very horrible coffee for the squad.
TRIVIA:
Only thirteen episodes out of the 168 which were produced showed scenes that were filmed outside of the police station. Of these, eight were shot on sets made to look like one of the characters apartments leaving only five which were actual street scenes.
Barney Miller was nominated for an Emmy every year of it's run, it won an Emmy in 1979, 1980 and 1982.