1957 – 1959 Syndicated
Black and White – 39 episodes
Produced by
Canadian National Productions
Boots and Saddles Cast
John Pickard as Captain Shank Adams
Patrick McVey as Colonel Hays
Gardner McKay as Lieutenant Kelly
Dave Willock as Lieutenant Binning
John Alderson as Sergeant Bullock
Michael Hinn as Luke Cummings
Boots and Saddles Theme Song
"Boots and Saddles" by Fred Steiner
Boots and Saddles Tidbits
Set at Fort Lowell in the Arizona Territory in the 1880's, this show was unique in that it portrayed life from the point of view of the Fifth Cavalry as they attempted to co-exist with the Apache.
Gardner McKay, who went on to do Adventures in Paradise, not only survives but is flourishing as an author.
Passings
John Pickard was killed by a bull at a family farm in 1993. McVey died in 1973, Hinn in 1988 and Willock in 1990 after a stroke.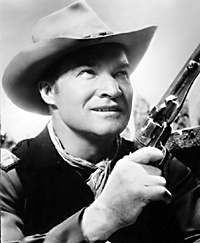 From the Doug Abbott Collection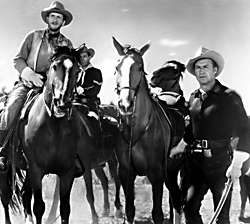 From the Doug Abbott Collection
External Links
TV Guide's Boots and Saddles Page, with TV Listings, Photos, Videos, Exclusive News and More.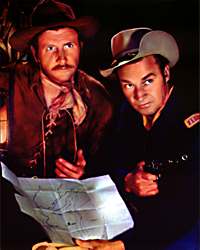 From the Doug Abbott Collection