9/25/1956 – 9/18/1960
ABC 30 minutes
Black and White
Produced by
20th Century Fox Television
Syndicated as "Cochise"
Sept. 1956 – Sept. 1958
Tuesday 9:00-9:30
April 1960 – Sept. 1960
Sunday 7:00-7:30
Based on the novel "Blood Brother" by Elliott Arnold, which was also made into the 1950 movie, "Broken Arrow." (not to be confused with the 1996 nuclear thriller starring John Travolta)
Broken Arrow Cast
Michael Ansara as Cochise
John Lupton as Tom Jeffords
Tom Fadden as Duffield
Broken Arrow Theme Song
"Broken Arrow " by Stanely Wilson, Paul Sawtell and Ned Washington, performed by the Prairie Chiefs
Broken Arrow Tidbits
Indian Agent Captain Tom Jeffords (John Lupton) has the job of maintaining favorable relations with the Chiricahua Apache in the Tuscon Arizona area in the 1870s. This period is during the Indian Wars.
So Jeffords forges a friendship with Cochise (Michael Ansara) of the Apache and peace, as symbolized by a broken arrow, is established. Together Jefford and Cochise fight those who violate the peace, regardless of their race.
The good news is that the Indian was treated more favorably in this Western. He wasn't reduced to being an ignorant savage. And Broken Arrow presented the Indian view of white encroachment.
However, historians would note that the real Cochise wasn't such a touchy feely kind of guy.
Also, Michael Ansara was grossly underused. He has more talent than the scripts allowed him to show.
Passings
John Lupton died in 1993.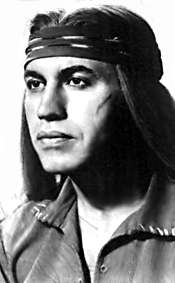 Michael Ansara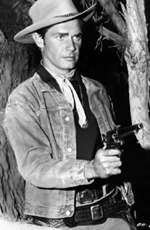 John Lupton
From the Doug Abbott Collection
For More Michael Ansara
See Law of the Plainsman
Also, Michael Ansara was married to Barbara Eden from 1958-1974. Click for his appearances on I Dream of Jeannie
External Links
TV Guide's Broken Arrow Page, with TV Listings, Photos, Videos, Exclusive News and More.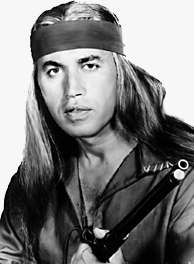 Michael Ansara
From the Doug Abbott Collection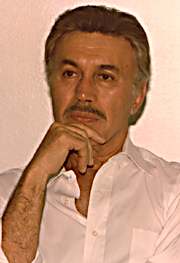 Michael Ansara
1988 Charlotte Film Festival
From the Bill Sasser Collection
For more like this See Stars Today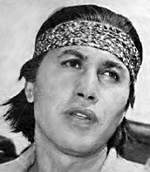 Michael Ansara