September 21, 1975 – March 28, 1976
(24) one hour episodes (1 season)
in color on CBS
Created by: Carroll O'Connor
Produced by: Carroll O'Connor and Bruce Geller
CAST
Jack Palance
Henry Beckman
Tony King
Joseph Mascolo
Dina Ousley

Lt. Alex Bronkov
Harry Mark
Sgt. John Webber
Mayor Pete Santori
Ellen Bronkov
Theme Music
Composed by: Lalo Schifrin, Jacques Urbont, Robert Drasnin and George Romanis
STORYLINE
This crime drama was set in a fictional seaside California town. Alex Bronkov (Jack Palance), an ex-cop, is hired by the Mayor to clean up corruption in his town. Given the rank of Lieutenant Bronkov joins the Police Department but works exclusively on putting away the city's crime bosses.
He also spends his time caring for his teenaged daughter who was crippled in the same car accident that killed her Mother, Bronkov's wife.
This role has the usually darn right scary Palance as a sensitive, soft spoken thinking mans detective. He smokes a pipe and solves his crimes through intuition not intimidation. It was a chance for the actor to show his softer side and he did it well. Unfortunately scheduling killed it, it was up against the very popular Medical Center and just didn't get enough market share to survive.
Video Clip of Bronk
Passings
Jack Palance died in 2006 of natural causes, he was 87
Henry Beckman died in 2008 also of natural causes, he was 86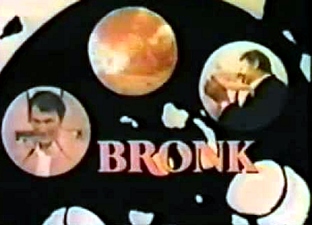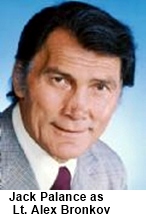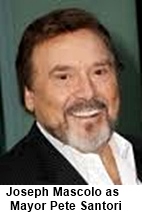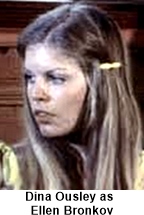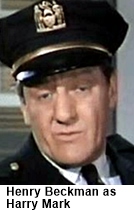 TRIVIA:
So you thought that Carroll O'Connor was just another pretty face, well besides writing and producing Bronk he also produced four made for TV movies and the series In the Heat of the Night. Need a little more, he directed In the Heat of the Night as well as The Redd Foxx Show and Archie Bunker's Place. Wow, that Archie Bunker sure did get around didn't he.