Carol Burnett Show
9/11/1967 – 8/9/1978 CBS
Color – 286 episodes
Also: 11/1/1991 – 12/9/1991 CBS
Carol Burnett & Company
8/18/1979 – 8/8/1979 ABC
Carol & Company
3/31/1990 – 7/20/1991 NBC
Carol Burnett Cast
Carol Burnett as Hostess
Vicki Lawrence
Tim Conway (1975-1978)
Edward J. Heim
Harvey Korman (1967-1977)
Kenneth Mars (1979)
Craig Richard Nelson (1979)
Lyle Waggoner (1967-1974)
Dick Van Dyke (1977)
Ernie Anderson as Announcer (1974-1978)
The Harry Zimmerman Orchestra (1967-1971)
Peter Matz Orchestra (1971-1978)
Ernest Flatt Dancers
Carol Burnett Show – Theme Song
"Carol's Theme" by Joe Hamilton
Carol Burnett Show Tidbits
Carol Burnett can do it all. She sings and dances, she does comedy and drama. She endures.
The long running Carol Burnett show had some standard bits. Carol and the guest star would come out first and answer audience questions.
Then there would be the marvelous sketches. Who can forget Carol Burnett and Harvey Korman sitting on the porch in their rocking chairs wondering what went wrong in life. Or Carol and Harvey bickering with and about their daughter played by Carol Lawrence.
They made fun of TV and movies. My favorite sketch was the "Gone With the Wind" spoof where Carol comes downstairs with a drapery rod across her shoulders and drapes hanging from them. Another popular one was "As the Stomach Turns," a parody of a soap opera.
Burnett got noticed on the Garry Moore Show (1959) where she also met her husband, producer, Joe Hamilton. (They divorced in 1982.)
When Harvey Korman left the show in 1977 it was thought that Dick Van Dyke might fill a void, but the chemistry was lacking and he left very quickly.
Carol Burnett is perhaps best remembered however, ending the show by tugging on her ear.
Passings
Edward Heim died in 1991 of cancer
Harvey Korman passed in 2008 from a ruptured abdominal aortic aneurysm, he was 81
Kenneth Mars died of pancreatic cancer in 2011
Tim Conway passed in 2019 of dementia, he was 85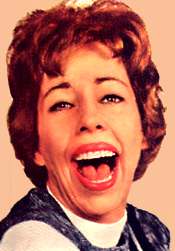 Carol Burnett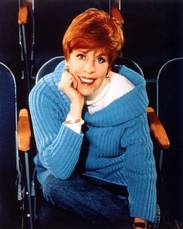 Carol Burnett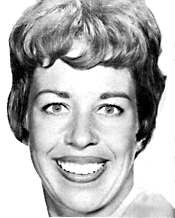 Carol Burnett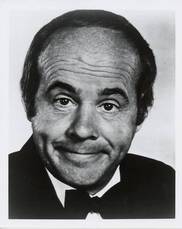 Buy Carol Burnett Show on DVD
Ultimate Collection

External Links
TV Guide's Carol Burnett Show Page, with TV Listings, Photos, Videos, Exclusive News and More.

Carol Burnett Show Trivia
The Ear Tug – was a way to say "hello" to her grandmother, who had raised her and after her passing to her children.

Jim Nabors (Gomer Pyle) – A friend, Carol considers him a good luck charm and he appeared on the first show of every season.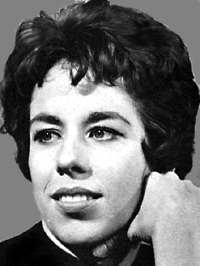 Carol Burnett