1950-1955 Syndicated
Color – 156 Episodes
Cisco Kid Cast
Duncan Renaldo as The Kid
Leo Carrillo as Pancho
Horses: Diablo and Loco
Cisco Kid Theme Song
"Cisco Kid Theme" by Albert Glasser
Cisco Kid Tidbits
These guys operated a lot like Robin Hood. Although the law regarded them as desperados, they defended the weak and helpless. One of the reasons for this show's longevity in syndication was the early decision to film in color.
Their signature signoff was "Oh, Cisco" and "Oh, Pancho" as they rode off into the sunset.
Passings
Duncan Renaldo died in 1980 of lung cancer and Leo Carrillo in 1961 also of cancer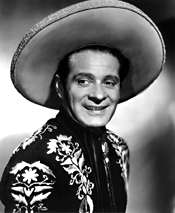 Duncan Renaldo
From the Doug Abbott Collection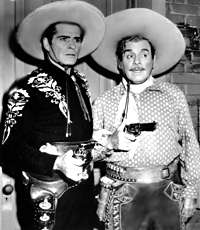 Duncan Renaldo and Leo Carrillo
From the Doug Abbott Collection
External Links
TV Guide's Cisco Kid Page, with TV Listings, Photos, Videos, Exclusive News and More.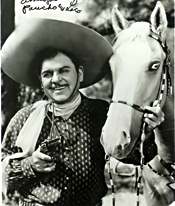 Leo Carillo and Loco
From the Neil Kutzen Collection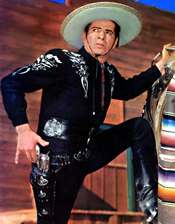 Duncan Renaldo
From the Doug Abbott Collection