9/16/1961 – 9/9/1965 CBS 60 minutes
Black & White/Color – 132 episodes
Defenders Cast
E.G. Marshall as Lawrence Preston
Robert Reed as Kenneth Preston
Joan Hackett as Joan Miller (1961-1962)
Polly Rowles as Helen Donaldson (1961-1962)
Defenders Tidbits
The Defenders was an intelligent and well written show about a father and son law firm, Preston and Preston. The elder Lawrence Preston (E.G. Marshall) taught his Ivy League son, Kenneth (Robert Reed) about law and life.
Subject matter was thought provoking as the show tackled some of the most sensitive subjects of the day.
The show had such quality and the scripts were so good that the Defenders attracted big name and big talent guest stars. (see box below.)
Passings
Joan Hackett died in 1983 of ovarian cancer, Robert Reed in 1992 of intestinal cancer, E.G. Marshall in 1998 of lung cancer, and Polly Rowles in 2001.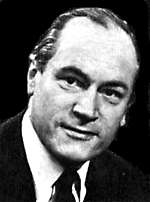 E.G. Marshall
For More of Robert Reed
See Brady Bunch
External Links
TV Guide's Defenders Page, with TV Listings, Photos, Videos, Exclusive News and More.
Defenders Trivia
Famous Guest Stars
Gene Hackman
"Quality of Mercy" 9/16/1961
"Judgement Eve" 4/20/1963
Robert Redford (his last TV role)
"The Siege" 12/3/1964
Dustin Hoffman
"A Matter of Law and Disorder" 4/8/1965
Ossie Davis
7 appearances
James Earl Jones
"The Non-Violent" 6/6/1964
Jon Voight
"The Brother Killers" 5/25/1963
Martin Sheen (his 1st big TV role)
"The Attack" 12/9/1961
James Farentino (his 1st big TV role)
"The Last Illusion" 3/8/1963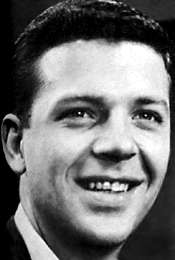 Robert Reed