Buy Everglades on DVD
There hasn't been a studio release of this show to DVD
---
Everglades
October 9, 1961 – June 26, 1962
38 – 1/2 hour episodes (1 season)
in B&W (for syndication)
Created by: Albert Wilmore
Produced by: Ivan Tors
Distributed by: Ziv-United Artists
CAST
Ron Hayes   —   Constable Lincoln Vail
Gordon Casell   —   Chief Anderson
Steve Brodie   —   Benson
Dan Chandler   —   Pete Hammond
Dawn Wells   —   Piney
Burt Reynolds   —   Lew Johnson
Opening Theme
"Everglades" Composed By: Warren Barker and Jerry Keller
STORYLINE
Constable Lincoln Vail (Ron Hayes) was a cop in the Everglades County Patrol. His patrol car was an airboat, and he hunted down criminals and stopped poachers and other enviromental bad guys. He was helped occasionally by his boss Chief Anderson (Gordon Casell) and Capt. Andy Benson (Steve Brodie).
The show seemed to favor more of an ensemble cast having guest stars appear as recurring characters in two or three episodes.
I have to admit this wasn't the greatest show on television it was however produced by Ivan Torrs (Sea Hunt, Flipper, Gentle Ben) and it was filmed entirely in South Florida which happens to be where I live.
It was very possibly one of the most realistic shows ever made.
The creator was a native of Florida and grew up hunting and fishing in the glades.
The star Ron Hayes was a stunt man and avid outdoorsman who of course did all of his own stunts.
Some of the guest stars were semi-locals like Burt Reynolds who grew up just a couple of miles from the glades.
Even the Native Americans used were actual Seminole Indians and not actors painted up to fit the part.
Video Clip of Everglades
Passings
Ron Hayes died in 2004 as the result of a fall, he was 75 years old
Steve Brodie died of cancer in 1992, he was 72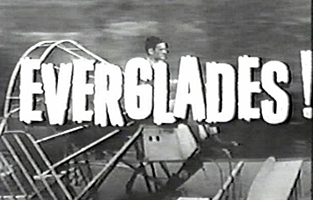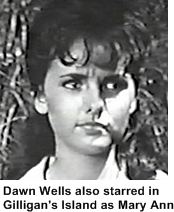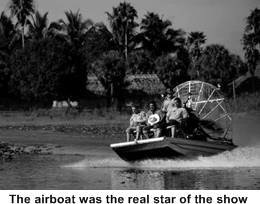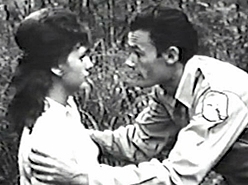 TRIVIA:
Ron Hayes usually did westerns (8 episodes of Wagon Train), (6 times on Bonanza), (8 episodes of Gunsmoke) but he was chosen for this role because of his enviromental activism.
Ivan Tors felt that level of concern would certainly make the show that much more believable.