Buy Fish on DVD
Barney Miller: The Complete Series (includes the 1st season of Fish)
(Fish has not been released individually, it can only be purchased with Barney Miller)
---
Fish
February 5, 1977 – May 18, 1978
(35) one half hour episodes (2 seasons)
in color on ABC
Created by: Danny Arnold
Production Company: The Mimus Corporation with Sony Pictures
CAST
Abe Vigoda
Florence Stanley
Barry Gordon
John Cassisi
Denise Miller
Todd Bridges
Len Bari
Sarah Natoli

Det. Phil Fish
Bernice Fish
Charlie Harrison
Victor Kreutzer
Jilly Papalardo
Loomis
Mike
Diane Pulaski
STORYLINE
Fish (Abe Vigoda) was actually Detective Phil Fish from the sit-comBarney Miller. The character was so popular on the series that after the second season the creator Danny Arnold wanted Vigoda to appear in both shows. The concept was he would be in about half of the Barney Miller episodes while still appearing weekly in the Fish spin-off. Vigoda didn't want to be part of Barney Miller anymore where he wasn't the star and started getting grumpy about it on the set. Danny Arnold conceded and after the third season, Fish only did occasional cameos on Barney Miller.
The premise of the new show was to showcase Fish's home life and his wife Bernice (Florence Stanley). Fish and Bernice became foster parents to five racially-mixed children known as PINS, (Persons in Need of Supervision). The kids were Victor Kreutzer (John Cassisi), Jilly Papalardo (Denise Miller), Mike (Len Bari), Loomis (Todd Bridges) and Diane Pulaski (Sarah Natoli). Helping Fish and Bernice was Charlie Harrison (Barry Gordon) who played a college student majoring in child psychology.
The series ran for a year and a half before Vigoda decided that he should be making more money than he was. The producers disagreed, and the show was canceled mid-season.
Video Clip of Fish Intro
Passings
NONE: Abe Vigoda and Florence Stanley are happily still with us. Abe is 93 and Florence is 79 (as of 2014).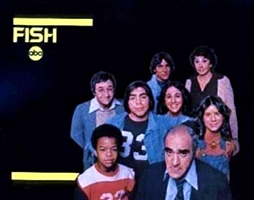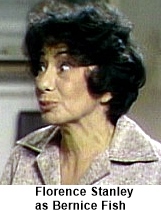 &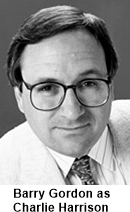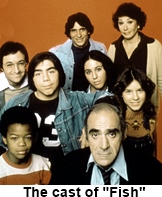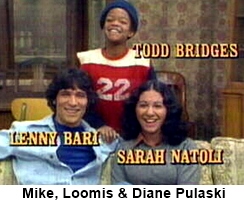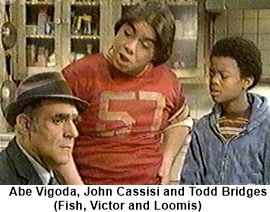 TRIVIA:
In case you recognized him but just couldn't place him, Todd Bridges after Fish goes immediately over to a new show called Diff'rent Strokes where he plays Willis Jackson for eight very successful seasons.