Flying Nun on DVD
Complete 1st Season
Complete 2nd Season
Flying Nun
9/7/1967 – 9/18/1970 ABC 30 minutes
Color – 82 episodes
A Screen Gems Production
Flying Nun Cast
Sally Field as Sister Bertrille (Elsie Ethrington)
Marge Redmond as Sister Jacqueline
Madeleine Sherwood as Mother Superior
Alejandro Rey as Carlos Ramirez, Convent Benefactor
Shelley Morrison as Sister Sixto
Linda Dangcil as Sister Ana
Naomi Stevens as Sister Theresa
Manuel Padilla Jr. as Marcello
Vito Scotti as Capt. Gaspar Formento (1968-1969)
Flying Nun Theme Song
"Flying Nun Theme" by Warren Barker
Flying Nun Tidbits
Elsie Ethrington (Sally Field) overhears her aunt discussing missionary work and decided to become a nun and devote herself to good works.
She goes to the Convent San Tanco in San Juan, Puerto Rico where she is ordained Sister Bertrille.
Now here's the amazing part. Due to the design of her coronet (headgear) and her light weight (90 pounds) Sister Bertrille can fly! How is that? "When lift plus thrust is greater than load plus drag," she explains.
Flying wasn't always a great skill to have as she was often flying into trouble with Mother Superior (Madeleine Sherwood).
Passings
Alejandro Rey died in 1987 of lung cancer
Vito Scotti in 1996 of lung cancer
Marge Redmond died in 2020, she was 95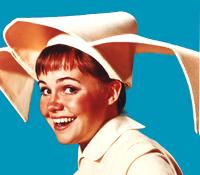 Sally Field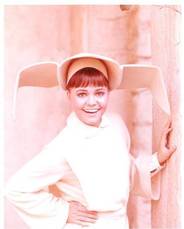 Sally Field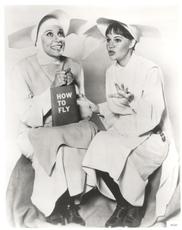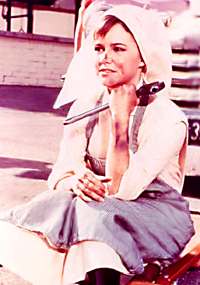 Sally Field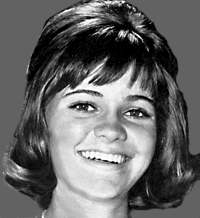 Sally Field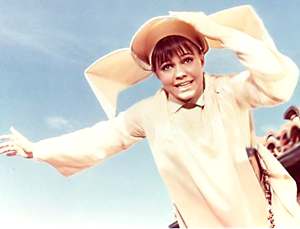 Sally Field