Buy Gidget on DVD

Complete Series – All 32 Episodes
Gidget
9/15/1965 – 9/1/1966
ABC 30 minutes
Color – 32 episodes
Based on a series of movies starring Sandra Dee
Gidget Cast
Sally Field as Frances Elizabeth 'Gidget' Lawrence
Don Porter as Professor Russell 'Russ' Lawrence
Betty Conner as Anne Cooper
Pete Duel as John Cooper
Lynette Winter as Larue
Jimmy Hawkins as Paul
Martin Milner as the Great Kahuna
Gidget Theme Song
"(Wait Til You See) My Gidget" by Howard Greenfield and Jack Keller, sung by Johnny Tillison
What is a Gidget?
A girl who is neither tall nor a midget – a Gidget!
Gidget Tidbits
"For 15½ years my life was a complete and total ick. But then on the 23rd of June two things happened. I fell in love with two things. Jeff, my Moondoggie and surfing.
Gidget Lawrence in her opening

Before Smokey and the Bandit, Norma Rae, Forrest Gump and Mrs. Doubtfire. Before Flying Nun. This is where it begins for a then 18 year old Sally Field.
Gidget (Sally Field) lives with her widowed father Russell (Don Porter) a professor, in Santa Monica, California. Her sister Anne (Betty Conner) was married to a psychology student, John (Peter Duel). Anne likes to mother Gidget, while John does analysis.
Gidget loves to surf at Malibu Beach.
What about Moondoggie? Well, if you have Gidget, you gotta have Moondoggie because everybody had seen the Sandra Dee and James Darren movies. But in the TV show, Jeff, Moondoggie, was at Princeton!
Tootles!
Passings
Peter Duel committed suicide in 1971 (gunshot), and Don Porter died in 1997.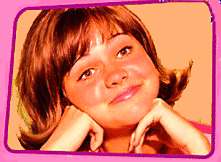 Sally Field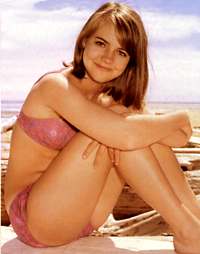 Sally Field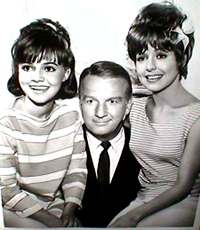 Sally Field, Don Porter and Betty Conner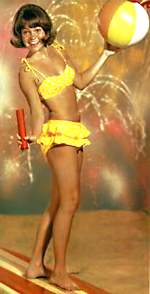 Sally Field