Buy The Girl from U.N.C.L.E. on DVD
The Complete Series, Part 1
The Complete Series, Part 2
---
The Girl from U.N.C.L.E.
September 16, 1966 – April 11, 1967
29 – one hour episodes (1 season)
in color on NBC
Created by: Norman Felton
Produced by: Arena Productions and MGM Television
CAST
Stefanie Powers   —   April Dancer
Noel Harrison   —   Mark Slate
Leo G. Carroll   —   Alexander Waverly
Opening Theme
Composed by: Jerry Goldsmith
Arranged by: Dave Grusin
STORYLINE
This show was a more than just a spin-off it was an attempt by the studio to capitalize on the Man from U.N.C.L.E.'s successes in the sci-fi genre. Even with heavy promotion and several crossover episodes the show failed to achieve any kind of ratings success and was canceled after it's first season.
The story continued the "Man" plot line with April Dancer (Stefanie Powers) as a secret agent from the United Network Command for Law and Enforcement (U.N.C.L.E.) battling the sinister evil agents from THRUSH (there is some controversy as to what this acronym stands for or nothing at all).
She has a British partner Mark Slate (Noel Harrison) who seems to be given the responsibility of dispatching the bad guys so that April Dancer can keep her wholesomeness intact.
Their boss is Alexander Waverly (Leo G. Carroll) who is the chief of U.N.C.L.E. in both shows.
The premise for the show was solid enough but April Dancer just wasn't tough enough for the role, if they would have unleashed Stephanie Powers I'm sure the show would have done better. The bad guys also got a little way out here. This trend was again a copy of other shows with weird very sci-ish characters. Batman and Voyage to the Bottom of the Sea were two prime example of this trend. In the end it was the downfall of both "Girl from.." and it's parent show "Man from…".
Video Clip of The Girl from U.N.C.L.E.
Passings
Leo G. Carroll died in 1972 of cancer, he was 79 years old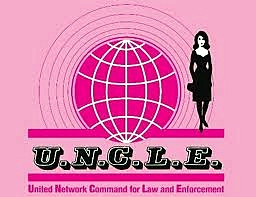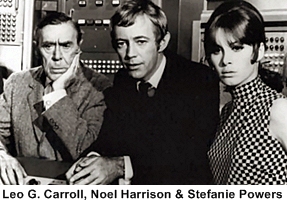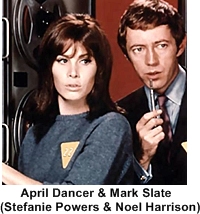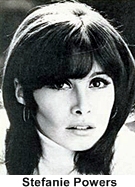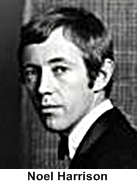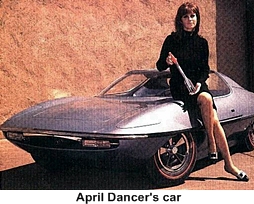 TRIVIA:
One of the stars of the show were April's wild clothes. Mod fashion was new and all the rage and the show took full advantage of it sometimes showing 3 or 4 outfits in one episode. It was reported that the studio was spending upwards of $1000.00 per show on April's ensembles alone and that was a lot of money for 1966.